2.5" Round IPS TFT (IPS025B102A)
This circular display has an IPS panel and features a rotating bezel that works as a selector for the UI.
Users rotate the bezel to navigate through the menu and change settings, and then confirm their selection by pressing in on the bezel.
This allows developers to design a streamlined UI that doesn't need to be built around a touchscreen interface.
As an IPS panel, this display benefits from an extremely high contrast ratio as well as all-round viewing angles, making it ideal for a wide range of applications.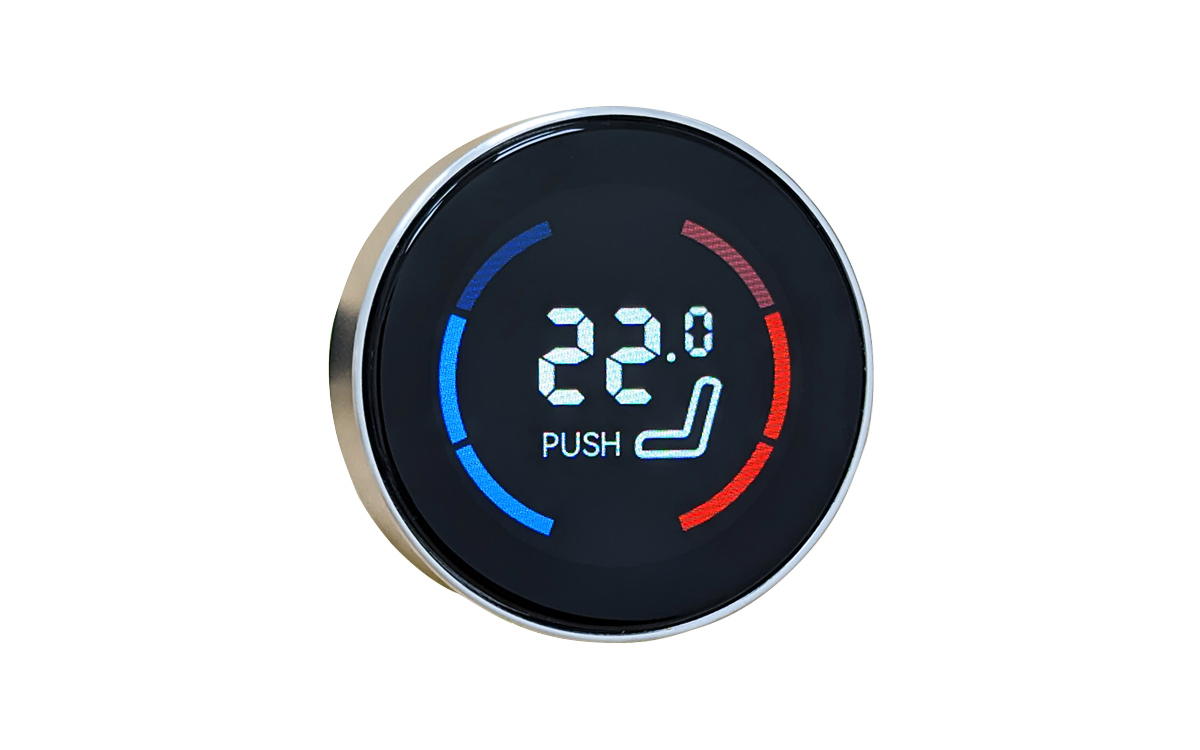 Display Specs
| | |
| --- | --- |
| Part Number | IPS025B102A |
| Display Type | IPS TFT |
| Screen Size | 2.5" |
| Resolution | 480 x 480 |
| Shape | Round |
| Aspect Ratio | 1:1 |
| Viewing Angle | Free |
| Brightness | 290 cd/M² |
| Contrast Ratio | 1,100:1 |
| Interface | RGB |
| Connection | ZIF |
| Operating Temperature Range | -20°C to 60°C |
| Dimensions (W x H x D) | 92.4 x 92.4 x 4.7 mm |
| Active Area (W x H) | 62.6 x 62.6 mm |
Customisation Options Available