We are a global leader in the design and manufacture of custom cable solutions.
With manufacturing capabilities based in the UK, Romania and the Far East, we are able to provide our customers with bespoke cable assembly solutions that are both cost-effective and tailor-made to the highest standard.
We have provided custom cable services for a wide range of applications and industries, including military, automotive, medical and high end industrial assemblies. We can offer:
Application Story - Cable Looms Save Time and Money
Custom Looms & Wiring Harnesses
We can manufacture a wide range of pre-formed looms and wiring harnesses. These can be built in any size, shape, complexity and format that optimises the ease of fitment into the finished unit. By using pre-formed looms, the end user's manufacturing efficiency can be massively improved, saving time and money. We have experience with military and security applications through to high end industrial assemblies. We offer:
Consistency of manufacture through use of loom boards
A variety of loom forming methods, such as lacing, braiding, tubing, spiral wrap, twisted wires, acetate or PTFE tape, cable ties and tie bases
Any type of connector or cable can be incorporated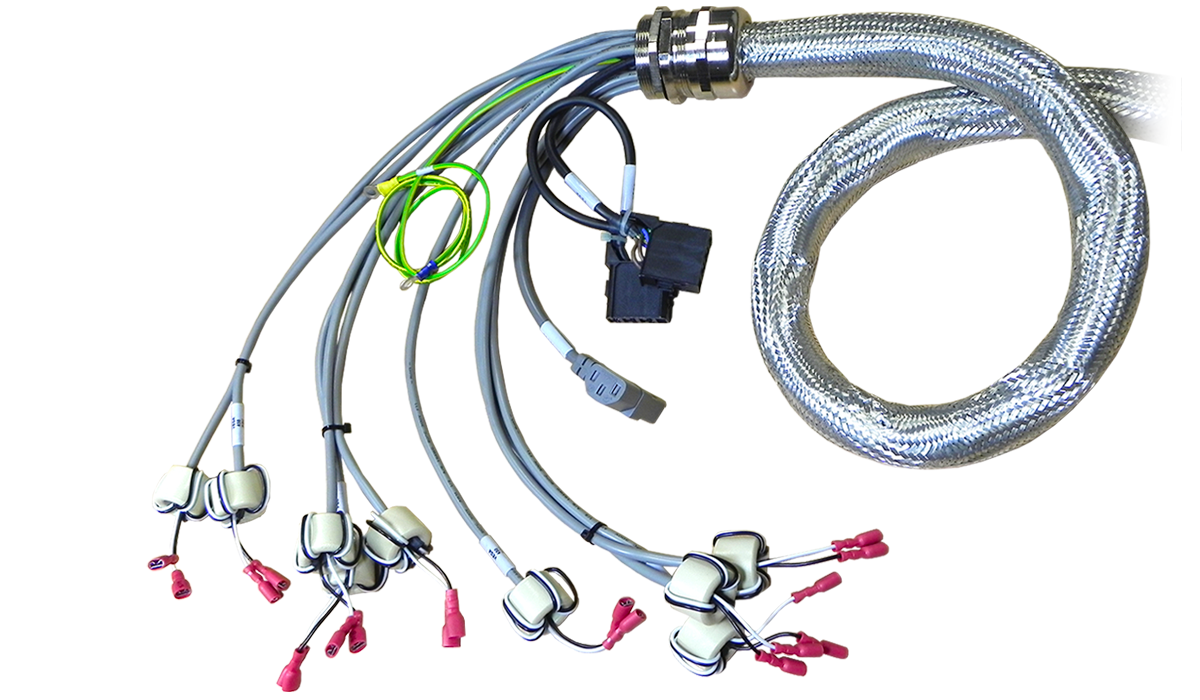 Simple Cable Assemblies
Simple cable assemblies include external cabling, internal wiring and ribbon cables. These assemblies could be used as input/output assemblies, power distribution wiring, or earthing connections. We can utilise any major manufacturers' connectors and offer overmoulded solutions where appropriate. We offer:
Different technologies such as multicore cable, ribbon cable or discrete wires
Anything from simple prepared wire terminations to military specification connectors
Wire sizing from 36 AWG upwards and connector pitches from 0.5 mm
An extensive range of crimp tooling, along with solder and IDC/IDT capabilities
Additional components such as fans, filters, ferrites and PCBs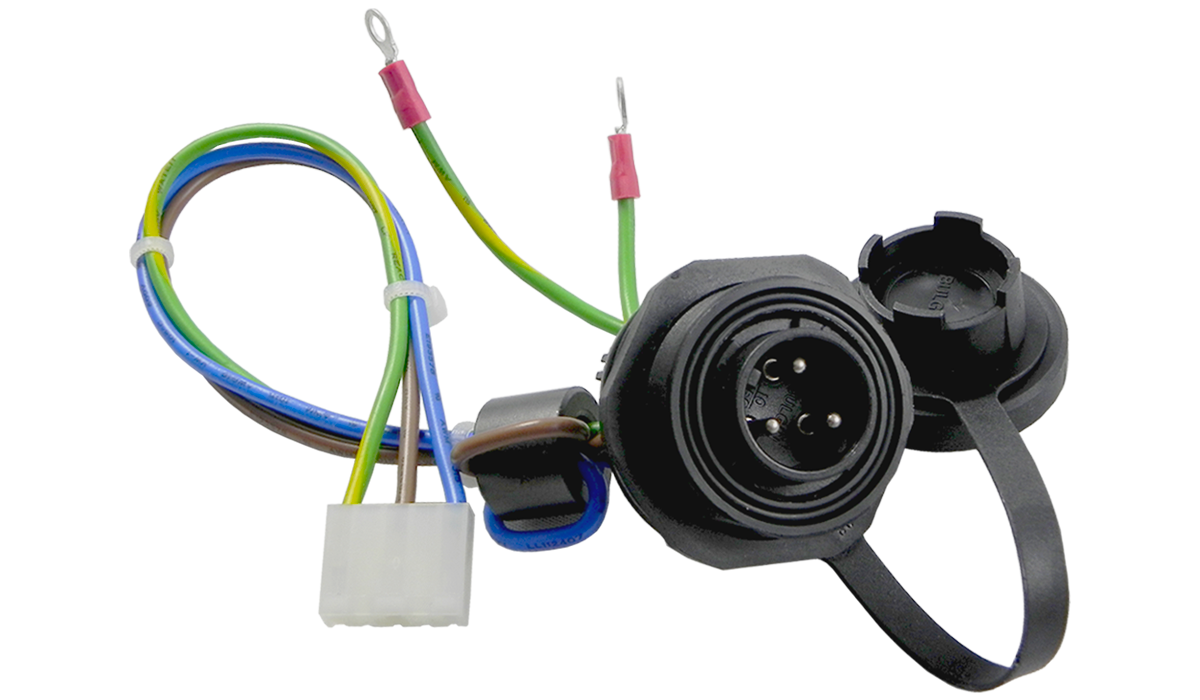 Custom Composite Cable
We can make custom cable assemblies and wiring harnesses in all shapes and sizes, using any industry standard cable types. However, sometimes OEMs need to use a completely bespoke "composite" cable, which we can create for their specific designs.
Composite cables can be made up of a combination of different wires, including simple insulated wires, twisted pairs, shielded and braided wires, or any other wires needed for the specific application. These wires can even be separated into different channels but are then extruded into a single outer sheath, where the individual channels are bonded together.
Composite cables are ideal for designs where OEMs need to combine different cable assemblies into a single harness, and can also help to simplify the process of cable routing or installation.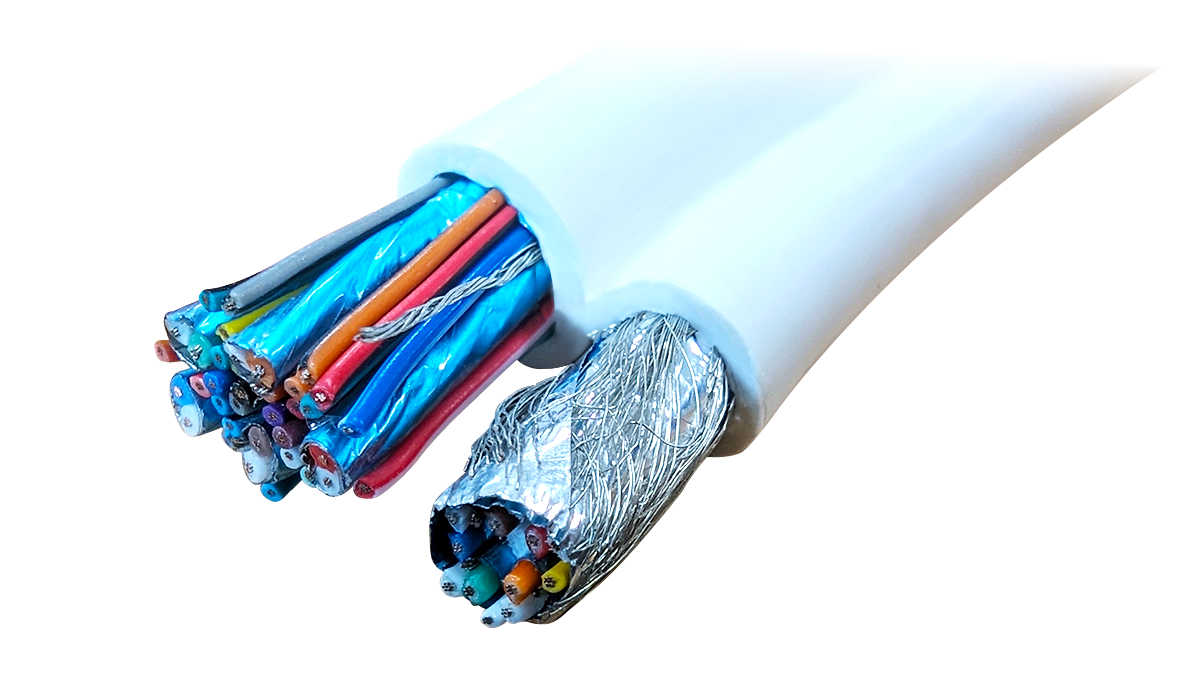 Ribbon Cable Assemblies
Ribbon cables are a space-efficient method of internal board-to-board connection, and benefit from high flexibility in a low profile form. We can manufacture flat ribbon cables terminated with IDC, IDT, crimp or solder connectors, in a wide variety of pitches and using a range of cable types.
Different cable types include standard ribbon, colour coded, twist-and-flat, round-and-flat, high-flex and screened
Ability to offer low-cost alternative connectors in standard pitches, such as 2.54 mm (0.1"), as well as major manufacturers' connectors
Assemblies can be supplied pre-folded to ease routing in the final product assembly, saving time and money