V-Novus Hybrid European Cord Sets
The range of V-Novus Hybrid European power cords conforms to the IEC 60884-1 standard and has VDE safety approval.
This cord set has a low-profile design and includes a flexible strain relief for extra durability. The standard range includes the Schuko™ version with protective earth contacts.
The 1.8 M power cord is supplied as standard and hold stock of the C13/1.0 mm² cord sets for quick delivery.
We can also offer a range of custom options including different lengths, colours and cable types (MOQs will apply).
Standard range is 1.8 M in length, using round PVC cable
C7 connectors feature yellow "full insertion" indicators in their moulding
Custom cable lengths, types and colours available
Talk to us about Volex's power cords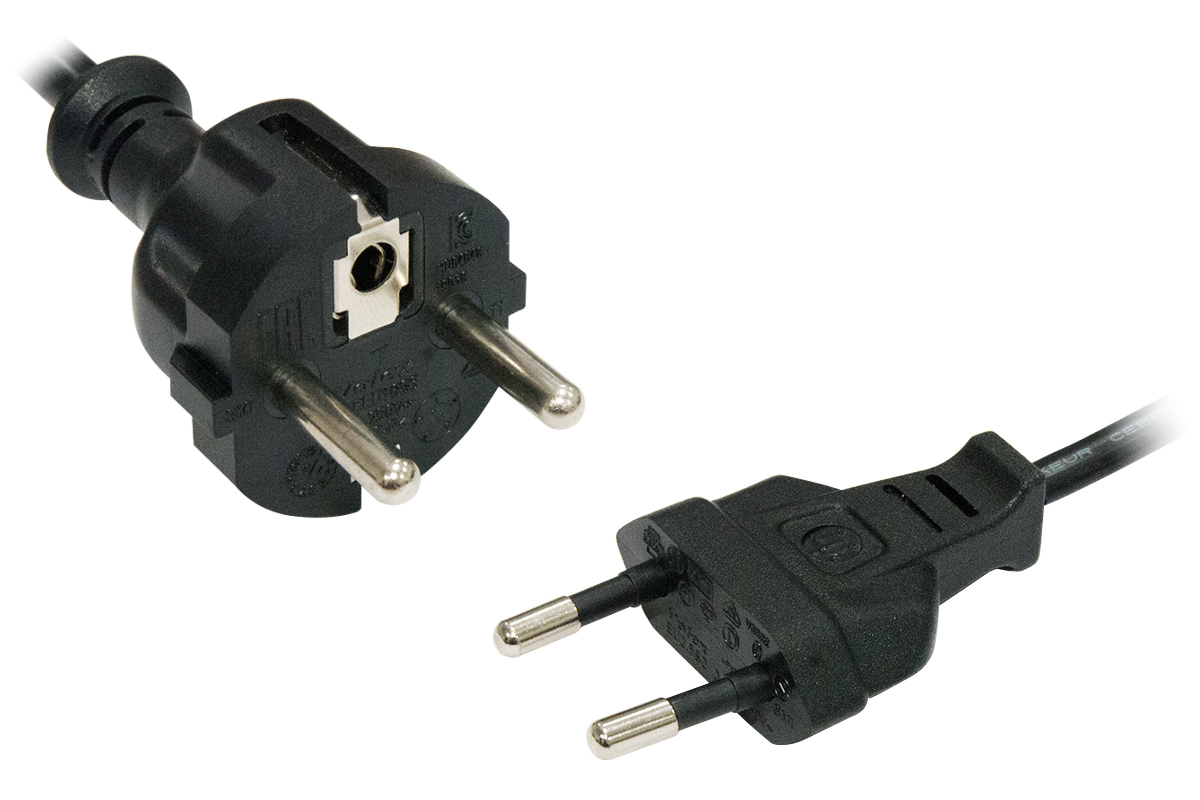 Product Details
| Part Number | Country | Plug Version | Connector | Connector Version | Cable Conductor Size (mm²) | Cable Length | Cable Type | Cord Set Colour |
| --- | --- | --- | --- | --- | --- | --- | --- | --- |
| BEUSD3SX18B | Euro | Straight (Schuko) | C13 | Straight | 1.0 | 1.8 M | H05VV-F | Black |
| BEUSD3SW18B | Euro | Straight (Schuko) | C13 | Straight | 0.75 | 1.8 M | H05VV-F | Black |
| BEUAD3SX18B | Euro | Right angle (Schuko) | C13 | Straight | 1.0 | 1.8 M | H05VV-F | Black |
| BEUAD3SW18B | Euro | Right angle (Schuko) | C13 | Straight | 0.75 | 1.8 M | H05VV-F | Black |
| BEUSA7SW18B | Euro | Straight (2 pin) | C7 | Straight | 0.75 | 1.8 M | H03VVH2-F | Black |
| BEUSA7SV18B | Euro | Straight (2 pin) | C7 | Straight | 0.5 | 1.8 M | H03VVH2-F | Black |