Defence & Aerospace Cable Assemblies
We have extensive experience in supplying to the defence, aerospace and security markets, and appreciate that products supplied to these sectors need to be manufactured to the highest quality standards.
Our UK facility is AS9100D certified for the manufacture of cable assemblies, meaning we can meet the stringent demands of our defence, aerospace and security customers when it comes to quality and operational controls.
We have also been awarded the Cyber Essentials certificate for data protection, meaning that customers can trust that their sensitive information is stored securely.
Application Story - Designing Products to Simplify Your Manufacturing

Defence Cable Assemblies
Quality is always a top priority when supplying to the defence sector and our AS9100 certified UK facility provides UK-eyes only manufacturing for our cable assemblies. We have considerable experience in integrating mil-spec connectors into rugged, external assemblies.
We also have extensive understanding of mil-spec components and wiring, and can use components such as MIL-DTL-38999, MIL-DTL-26482 and MIL-DTL-5015 to produce precise laced looms for internal applications.
We supply cable assemblies for a range of defence applications, including military vehicles, weapon systems and communications devices. Our engineering team can offer full configuration support to aid customers' design teams and we can assist with component selection using our existing supply chain of accredited suppliers.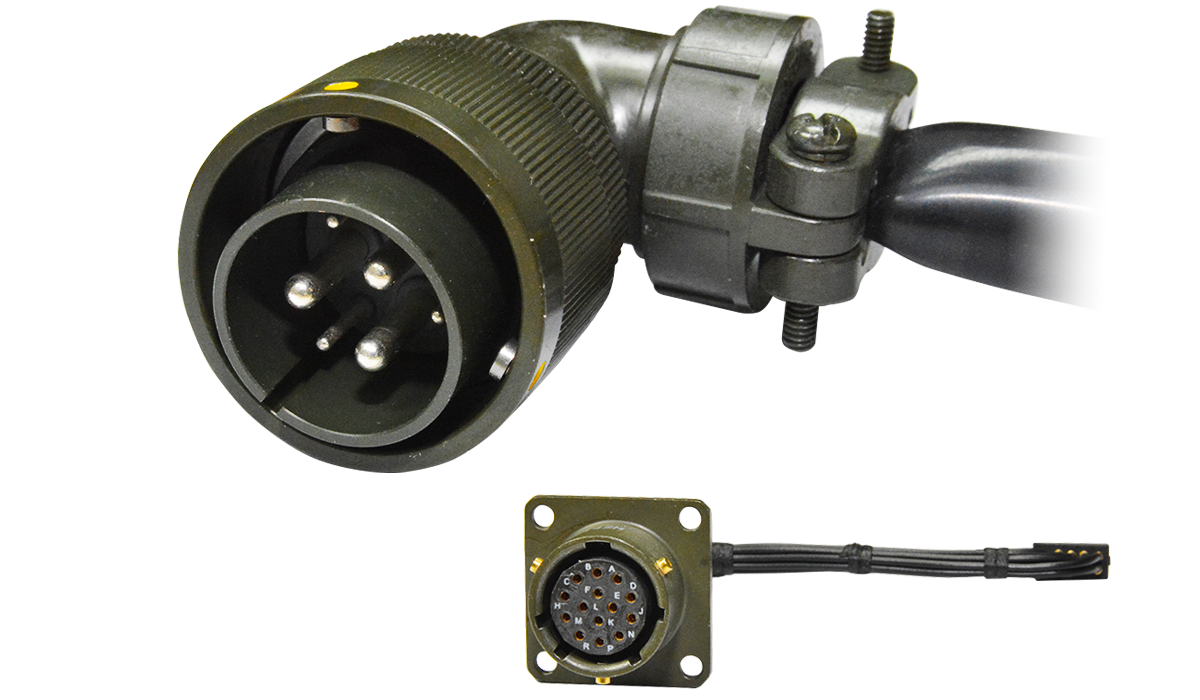 Aerospace Cable Assemblies
As a minimum, cable assemblies for the aerospace sector require the same quality and traceability controls as defence markets and are often subject to further criteria, such as RoHS compliance. We have years of experience souring RoHS-compliant, military grade connectors via our existing supply chain.
We supply for a range of aerospace applications, including GPS modules, sensor assemblies and test cables. In addition to large, rugged assemblies using connectors such as MIL-DTL-83723 and MIL-DTL-26500, we can also supply miniaturised cables, which are increasingly in demand. They are smaller and lighter than conventional solutions, but can be just as efficient and robust. The nature of miniaturised cable assemblies means that they are easy to install, provide greater flexibility and take up minimal space in crucial aerospace applications.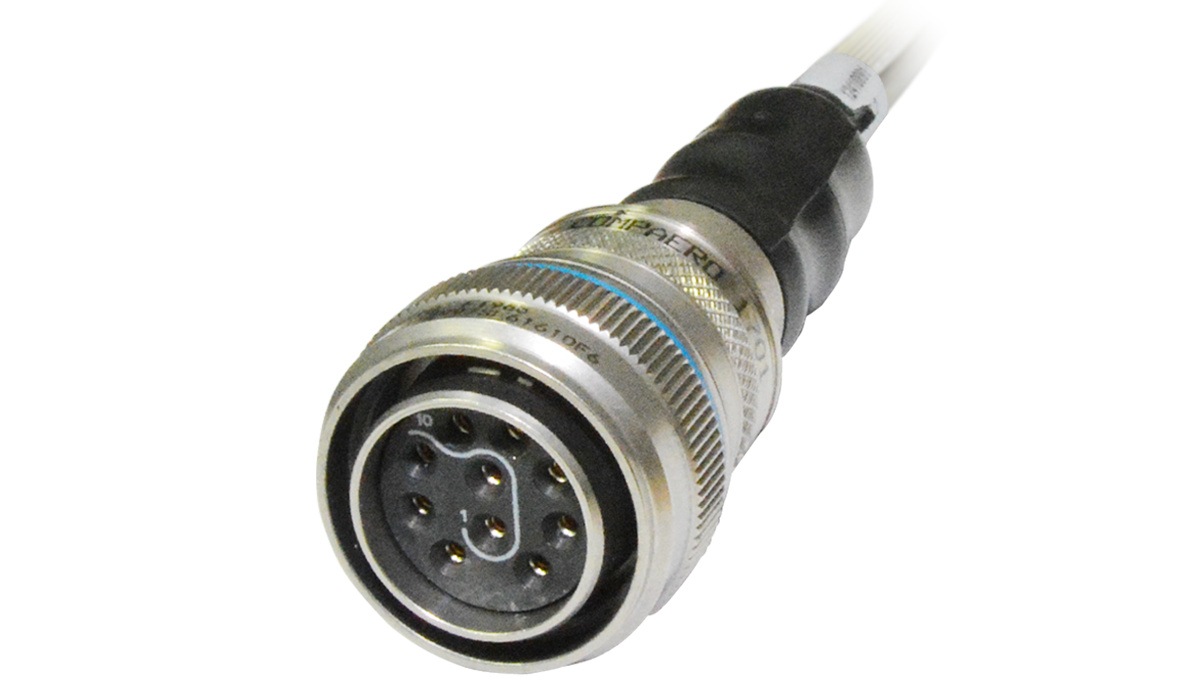 COTS Cable Assemblies
COTS (Commercial Off-The-Shelf) cables form the commercial arm of our defence and aerospace cable offering. Applications include video surveillance and covert communications devices.
Like defence and aerospace cable assemblies, they require a high level of quality and operational control to manufacture. However, the demands for OEM connectors are often more relaxed, meaning we can provide more cost-effective COTS assemblies by sourcing commercial-grade alternative connectors, which are fully compatible with mil-circulars and other common connectors.
The high mix, low volume nature of COTS cable assemblies is a perfect fit for our UK facility, and we can offer a number of support options to suit customers' needs. These range from build-to-print manufacturing through to simple design assistance or full engineering support with working drawings.