Defence, Aerospace & Security
We're a specialist manufacturer of defence and aerospace cable assemblies and can also supply displays into the COTS market for a range of applications.
We understand that the defence, aerospace and security industries are most discerning when procuring electronic solutions from vendors – and for good reason. The mission-critical nature of the products used in these applications means there is no room for error.
Our experience and expertise mean that we are ideally positioned to supply high quality cable harnesses and high level assemblies across a broad range of product applications, including military vehicles, civil aviation, weapons systems, satellite communications and broadcast devices.
Core Competencies
UK, Romania & Far East manufacturing locations
DFM support and guidance
Mil-spec cable assemblies
Complex, pre-formed wire looms
RF & microwave cable assemblies
PCBA and encapsulation
High level assemblies
Product Applications
Battlefield communications systems
Electronic counter measures
Security point screening systems
Cyber security
Surveillance and threat detection
Weapons systems
Unmanned Aerial Vehicles (UAV)
Certifications
AS9100
ISO 9001
ISO 14001
UL Wire Harness Traceability
Cyber Essentials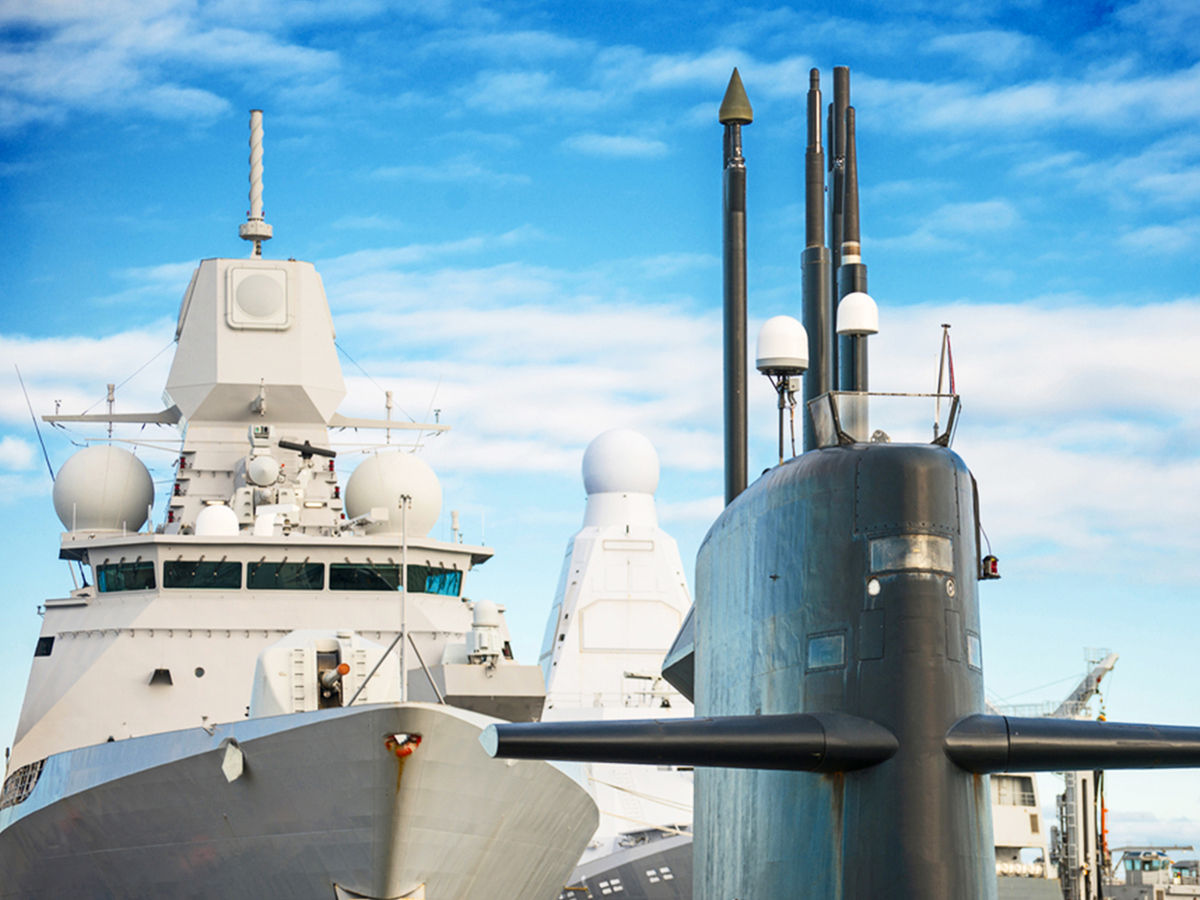 Quality Standards and Certifications
Quality is our top priority at GTK. In addition to ISO 9001 and ISO 14001 approvals, our UK manufacturing facility is AS9100D certified. This is the globalised aerospace and defence certification, which means that we can offer complete traceability on the components used in production, along with the necessary rigour in terms of product and process conformance. We also have the Cyber Essentials certificate for data security.
In our UK manufacturing facility, we operate an integrated quality management system and are committed to continuously improving our systems to ensure we offer exceptional service to our customers. We adopt a 'cell manufacturing' process, which is integral for maintaining efficiency and quality standards.
Learn more about our quality approvals
Cable & Connectors for Defence & Aerospace
As a leading global provider of custom cable assemblies, we have the configuration and manufacturing capabilities to provide the highest performance harnesses for aerospace and defence applications. With over 30 years' experience, we are able to tailor our products to the most exacting standards, and offer product optimisation in the form of both build costs and product performance.
Ruggedisation
The harsh environments in which defence, security and aerospace technology is used mean ruggedisation is often critical for ensuring cables and connectors fulfil rigorous military-grade criteria. We are able to provide reliable, high performance cable assemblies using mil-spec connectors that are suitably robust for this demanding environment.
Microwave & RF
We can incorporate a wide range of standard coaxial components to build customised, high performance microwave and RF cable assemblies. Our core range covers maximum frequencies ranging from 4 GHz to 40 GHz; however, we are able to supply specialised microwave & RF products suitable for frequencies up to 110 GHz.
We also provide engineering expertise and design assistance to help you select the best components for your specific application.
Find out more about our custom cable assemblies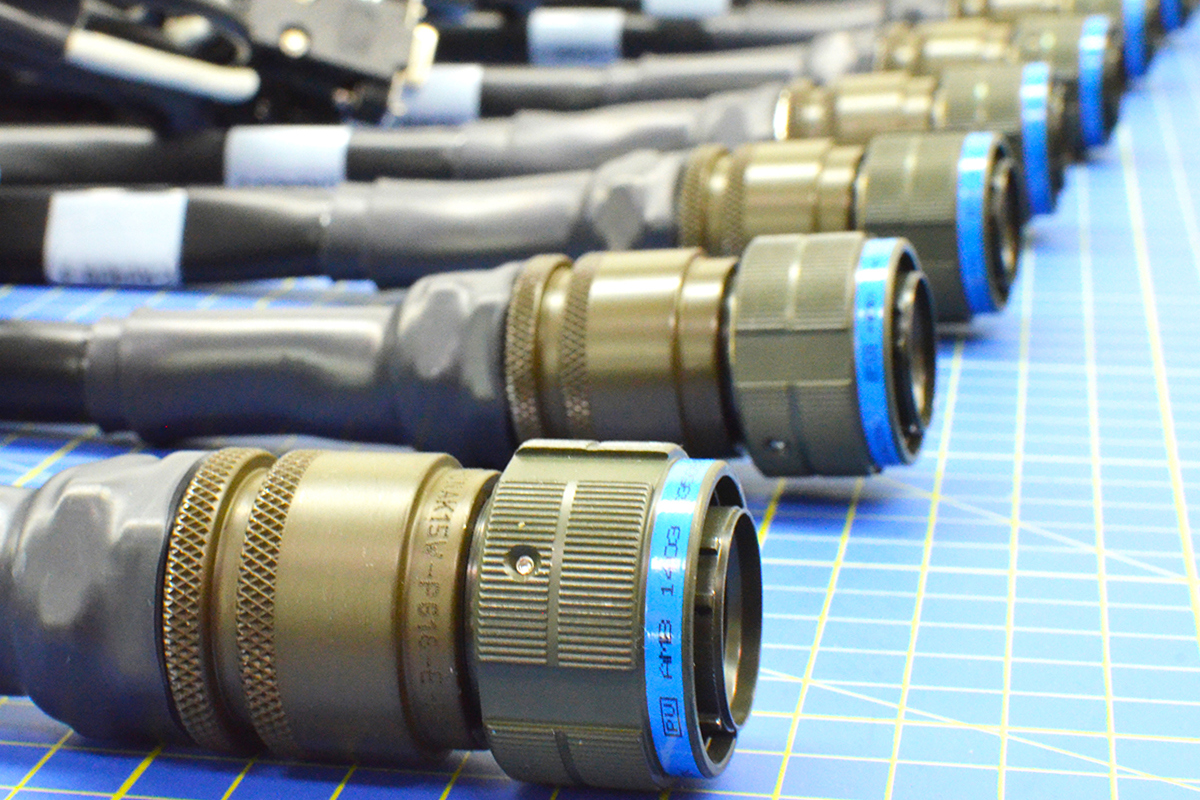 Engineering Support
Our engineering team operates out of our UK headquarters alongside our product managers, who cover our four key product areas. We are able to offer full support throughout the manufacturing process, including assistance with product configuration and component selection.
We can also offer our FastTrack service for prototype builds from our UK manufacturing facility, with prototypes typically delivered within five days of enquiry.
Product Control
All products from our UK facility are manufactured in accordance with IPC/WHMA-A-620 rev B class 3. We supply a certificate of conformity with all deliveries, which includes details of inspection and test results. We can also supply AS9100-compliant First Article Inspection (FAI) reports with initial orders.
In some instances, during development our engineering team may request to make changes to product configurations, and these are formally submitted to customers for approval. This submission includes the rationale behind the suggested change, and nothing is altered without customer agreement.
Learn more about the engineering support we offer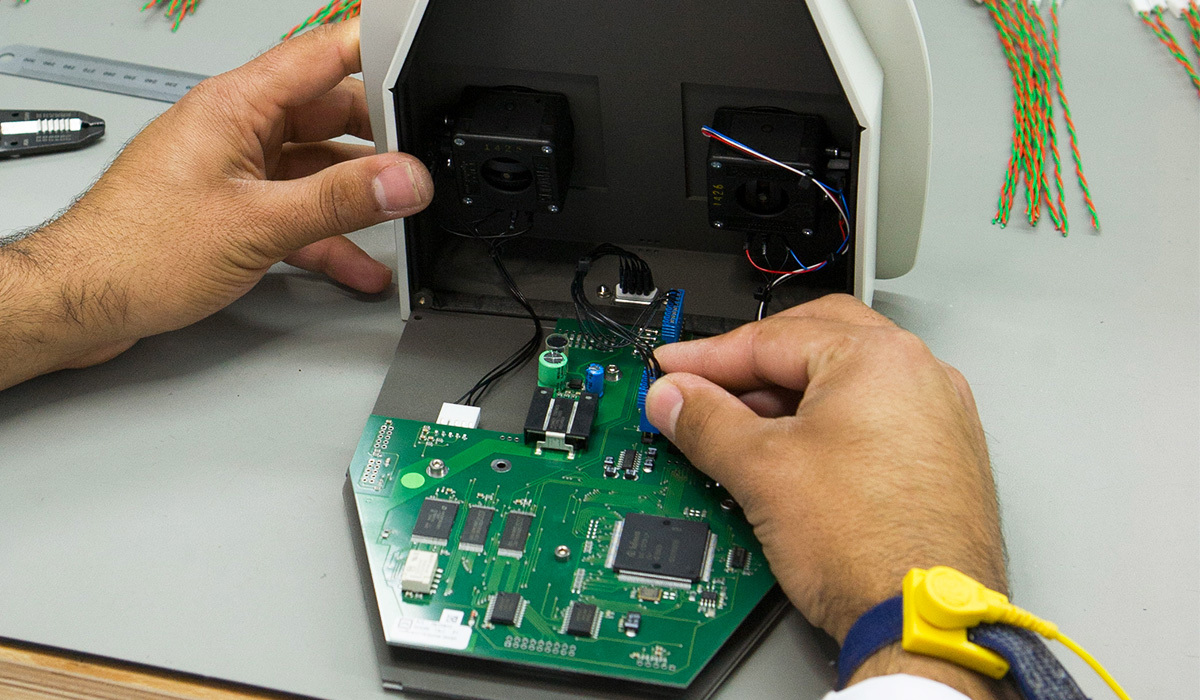 Foreign Object Debris
We understand that Foreign Object Debris (FOD) has the potential to have extreme negative impacts on customers and, for this reason, we enforce a strict FOD policy on our shop floor.
All products are handled and stored correctly to prevent damage and deterioration, all workstations conform to 5S principles to further minimise the risk of outside contamination.
Process Control
We carry out continual Failure Mode Effect Analysis (FMEA) checks across all our manufacturing processes. The aim of these is to pre-empt, minimise and mitigate potential production failures, and ensure that all processes used to assemble finished goods are low-risk and repeatable. They provide confidence to customers that ongoing risks are minimal.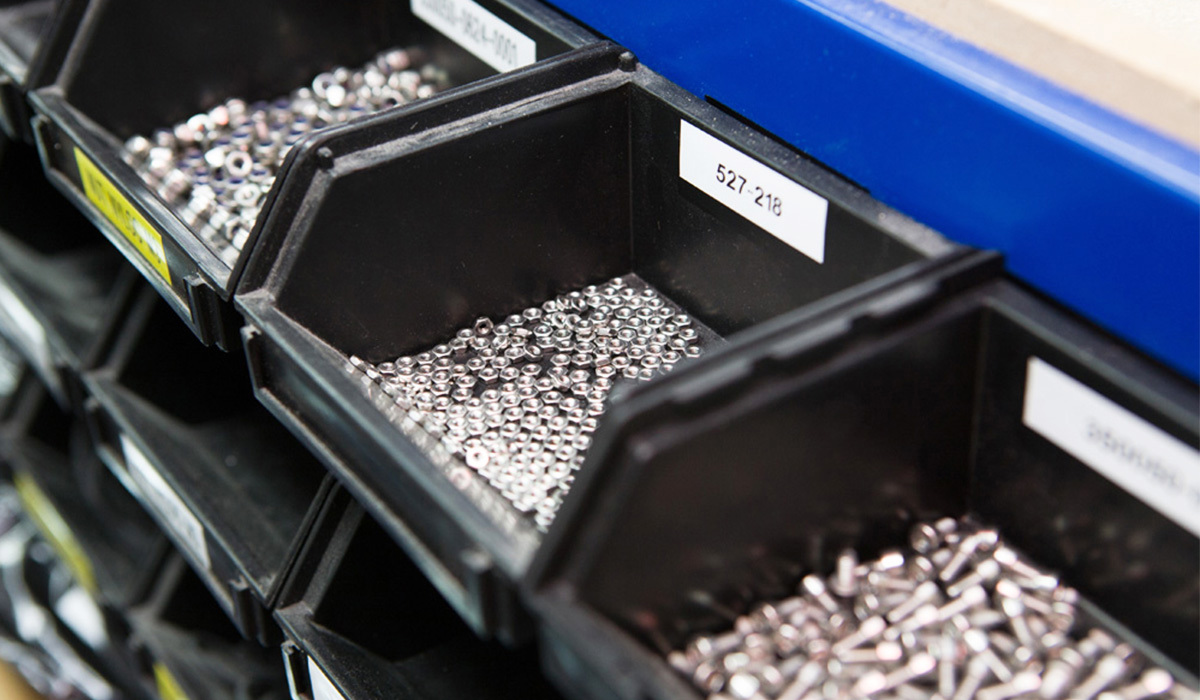 Supply Chain
We closely monitor our supply chain to ensure that we can always trace components that we use. All our suppliers agree to our terms and conditions, and conform to our requirements for preventing counterfeit items and conflict minerals from entering our supply chain.
We only use an approved supply chain for all requirements. Suppliers are expected to have ISO 9001 and their performance is monitored closely through our supplier portal. Where possible, we carry out routine audits of suppliers to ensure that they are adhering to our quality criteria.
In accordance with AS9100, all components that we use in manufacture are fully traceable through our supply chain.
Product Compliance
We understand that the use of counterfeit items can have a large impact on our customers' products and so we work with all our suppliers to ensure that this does not happen. We have an anti-counterfeit policy in place that covers our entire supply chain and this is enforced by controls that are in place as part of our AS9100 certification. More information can be found in our anti-counterfeit product policy.
Additionally, we ensure that no conflict minerals enter our supply chain. We use the EICC and GeSI template and make sure that our suppliers only source products from legitimate regions. More information can be found in our CSR policy.
All GTK products are classified as EAR99 for export regulations and Commodity Export Classification Certificates (CECC) can be supplied with product deliveries.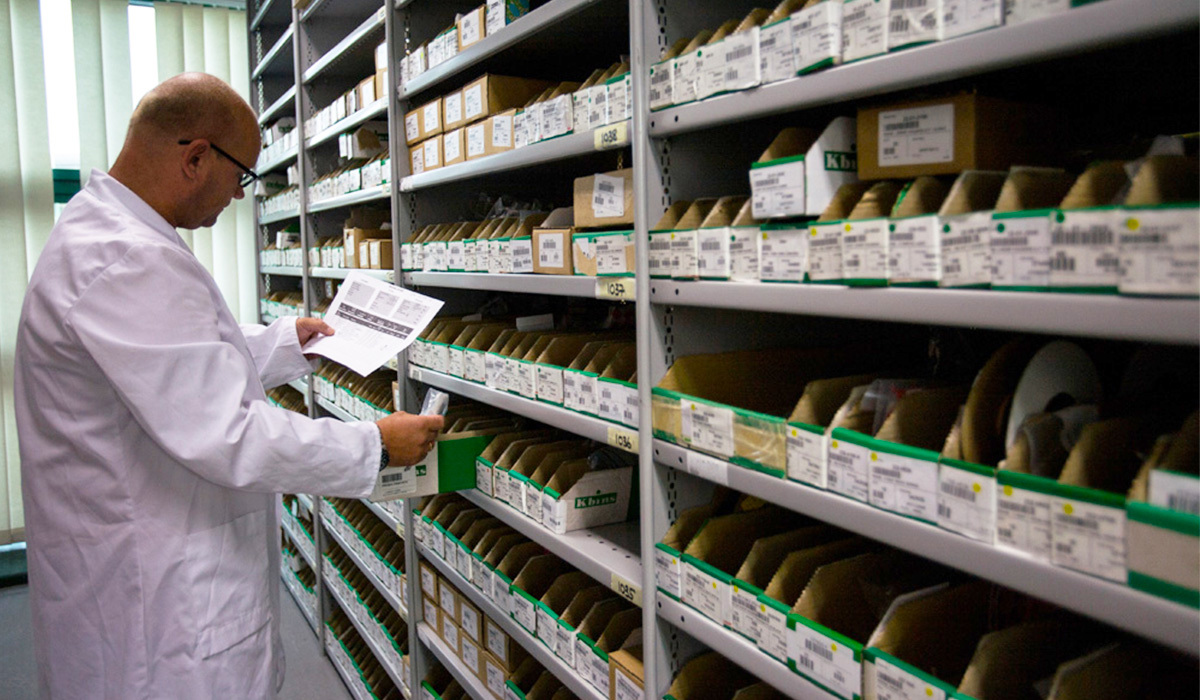 Application Stories
| The Application | The Problem | The Solution | Find out more |
| --- | --- | --- | --- |
| MOD Electronic Equipment | Our customer had developed defence equipment and needed to make it smaller and more portable but were struggling with the internal cable assemblies. | We worked with our customer to engineer a bespoke cable assembly, helping them with cable material selection and connector componentry, and supplied prototypes for them to test the design. | |