If you are designing a TFT into your new product designs, you will also need to determine the most suitable method of connecting the display to the PCB.
We offer a wide range of TFT display cables using a variety of different connector technologies and our technical experts can help you to select the most suitable cable assembly for your application.
Whatever type of TFT display you have in your product, we have the cables you need to connect it to your equipment.
LVDS Cables
LVDS (low voltage differential signal) cables are often used as an economic method of connecting TFT displays to their driver boards. Using low power, the LVDS cables utilise twisted pairs to transmit the signal from the PCB to the display over distances of up to 10 metres.
The connectors are typically fine pitch, usually under 1 mm, and as a result accept small gauge wires. This results in a very low-profile and flexible cable assembly, enabling routing through the tightest of units.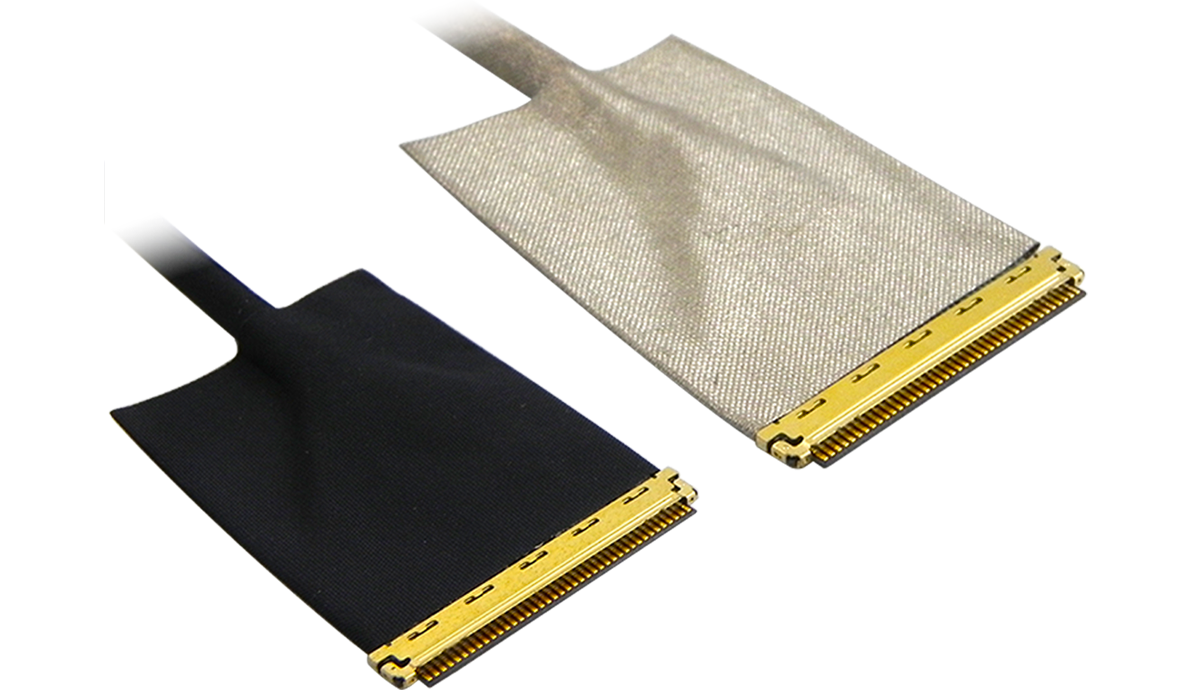 eDP Cables
eDP (embedded DisplayPort) cables are beginning to supersede LVDS as the cable assembly of choice for connecting driver boards to TFT displays. They use the same digital signal processing protocol as DisplayPort cables, but in a smaller physical connector.
Often manufactured from micro-coax cable, eDP cable assemblies require fewer connections than LVDS. They also offer all power, data and control signals through one single assembly. Where LVDS assemblies could require 18 signal wires, a comparative eDP cable would use only five.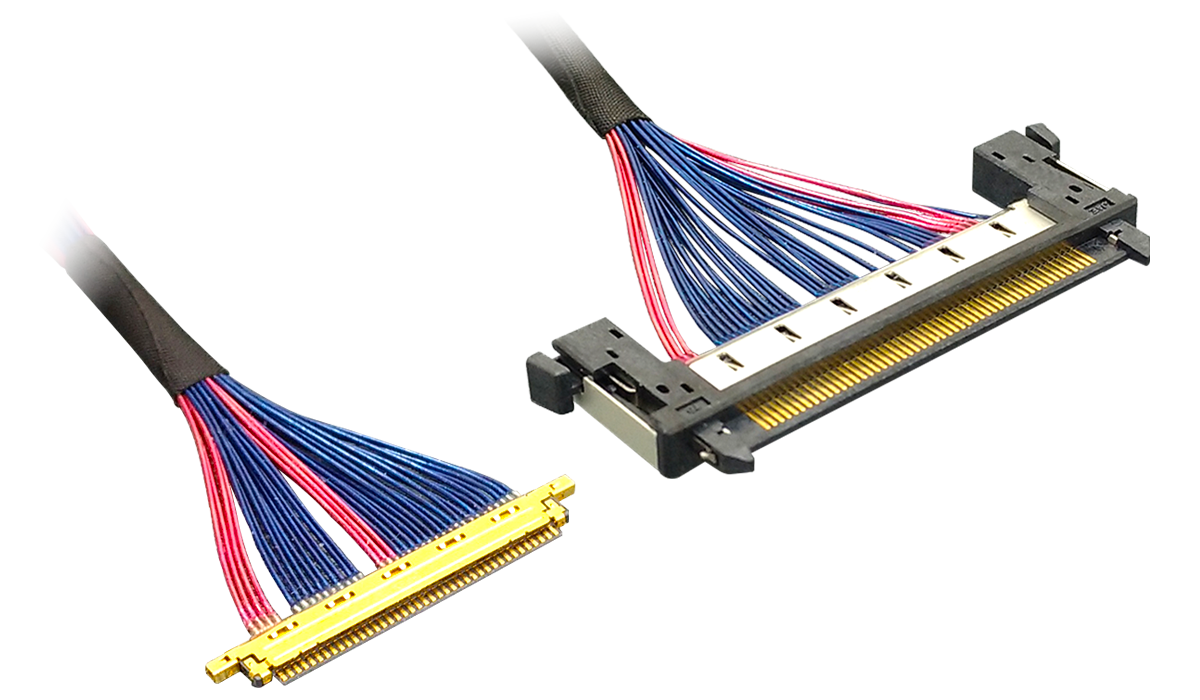 Capacitive Touch Cables
As TFT displays become more commonplace in everyday products, so too does the desire to be able to interact with them through touch. If touchscreen functionality is required for your display, we can provide a capacitive touch cable to connect the display to the PCB. These are usually small cables, again utilising very fine pitch connectors to maintain their small form factor.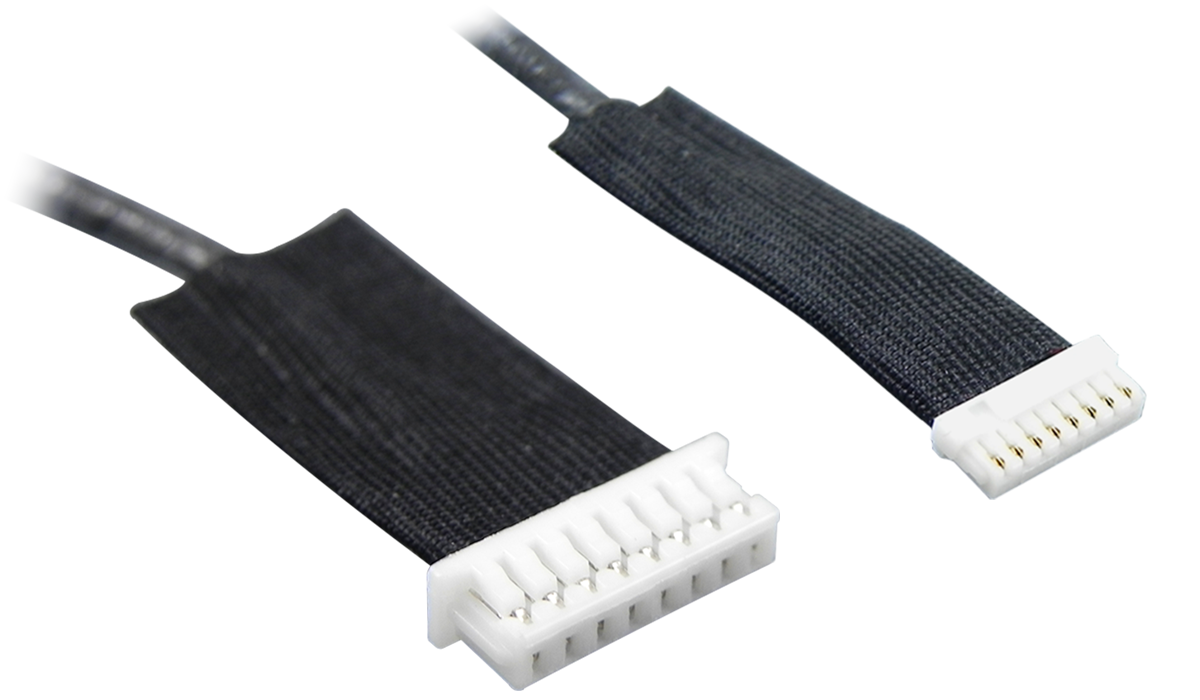 Backlight Cables
Backlights are often essential in displays, and with the increase in requirements for sunlight readability, LED backlights are often the first way to counter glare on the screen. In certain cases, these require separate cables to provide power to the LED arrays. These are usually designed with fine-pitch connectors (often around 1.25 mm) and, as LEDs have low power requirements, the wire gauge is relatively small (26 AWG or smaller).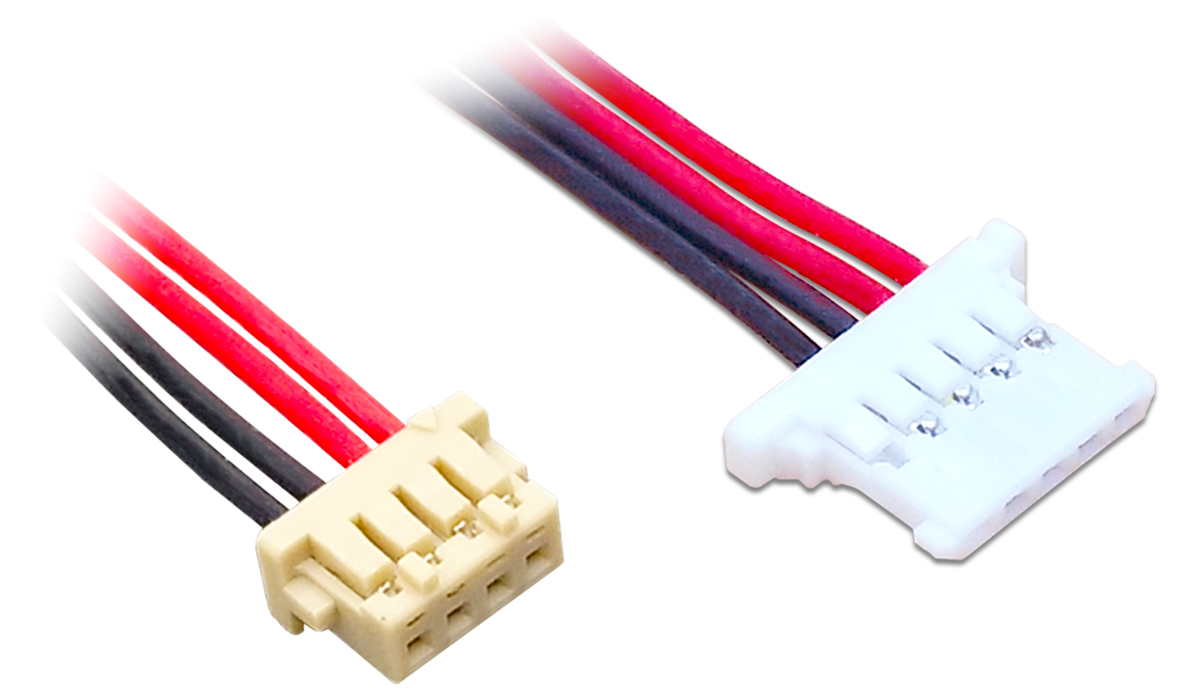 FFC/FPC
If your display has an in-built FFC (flat flexible cable) or FPC (flexible printed circuit), you won't need to worry about LVDS or eDP cables. However, in order to connect this to your driver board, you'll still want to look at our extensive range of FFC connectors.