Overmoulded Cable Assemblies
The process of overmoulding cables and other components offers a number of benefits to cable assemblies.
Overmoulded cable solutions afford additional protection and durability as well as improving the aesthetics of the final product. The physical benefits include protection against environmental factors, such as:
Shock and vibration
Fluid ingress
Abrasion and corrosion
Extreme temperatures
Ageing
Pull forces
Application Story - Built To Weather Any Environment

Customised Overmoulded Cables
We are able to offer a wide range of customisation options for overmoulded cable assemblies. Beyond practical customisation, we can also incorporate features to reflect your corporate branding on the final cable assembly. This may include Pantone-matched colours, customised text and company logos embossed into the mould material.
Our extensive range of customisation options means that we can manufacture customised overmoulded cables for any application or industry. These include:
Custom latching features
Ergonomic modifications
Flexible overmoulds with varying levels of shore hardness
Changes to suit your space constraints such as low profile or right-angled moulds
Addition of PCBs within the overmould
Overmoulded ferrites and fuse holders
Addition of a 360° copper foil shield, giving shielding characteristics equivalent to a die-cast hood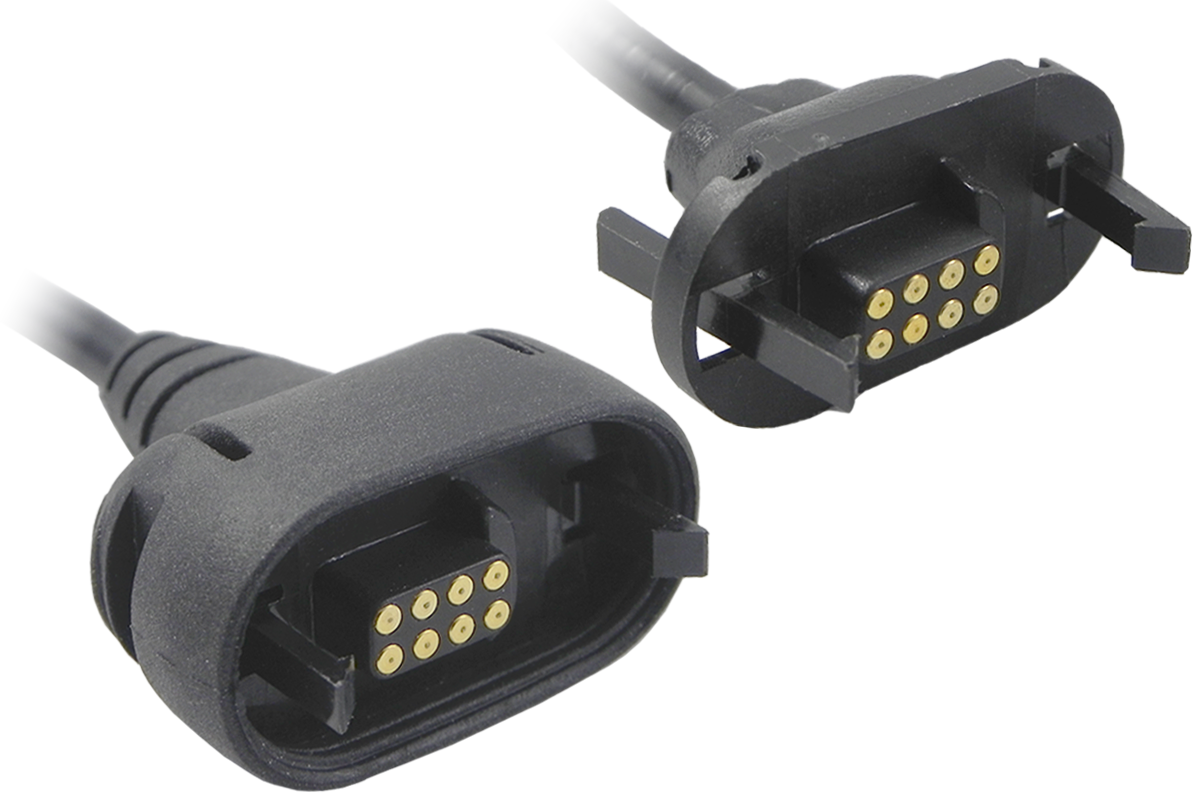 Overmoulding Capabilities
We employ a number of different overmould technologies to ensure that the finished product conforms to your specific requirements. We can utilise many materials, including standard and high-temperature PVC compounds, nylon, PE, PU, Macromelt and TPE. Along with standard high-pressure injection moulding, we also offer the following capabilities:
Insert moulding, where the mould material forms the connector insulator itself
Multi-shot moulding, where two different colours of overmould can be used in different sections of the mould
Low pressure moulding, for pressure-sensitive or temperature-sensitive components
Moulded strain reliefs, used to protect the flexible cable where it meets the connection point
Encapsulation, using a pre-made box to protect PCBs
Potting, for lower volumes with no tooling requirements
Find out more about different overmoulding options