We have decades of experience in supplying custom electronics to industrial OEMs, and understand the requirements posed by the environments in which these companies operate.
Core Competencies
Full custom connector designs
Overmoulded cable assemblies
DFM support and guidance
Complex, pre-formed wire looms
RF & microwave cable assemblies
Custom displays
PCBA and encapsulation
Product Applications
Industrial printing
Motorised control systems
Security and surveillance
Robotics and factory automation
Precision manufacturing
Energy management
Certifications
ISO 9001

ISO 14001
UL Wire Harness Traceability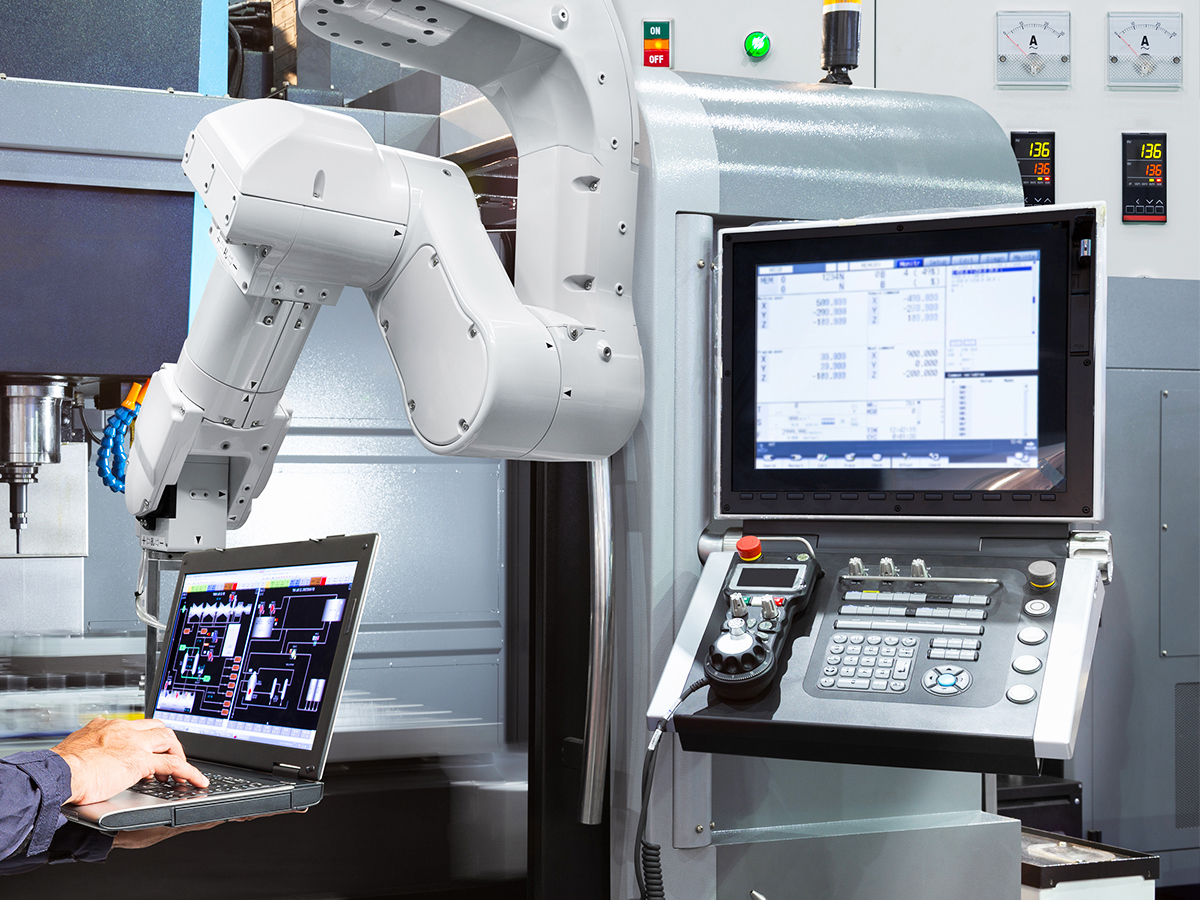 Overmoulded Cable Assemblies
We are experts in overmoulding cable assemblies, which can be essential for industrial markets. Using a number of different methods and materials, we provide finished cable and electronic assemblies that can cope with the demanding industrial environments, whether they need to be resistant to vibration, shock or fluid ingress.
Our overmoulded products are manufactured in the Far East, which allows us to build high quality industrial products, cost-effectively and in any volume. The custom nature of our overmoulded cable assemblies also means that we can create products to tie in directly with our customers' branding, including matching company colours and including customer logos in the connector overmoulds.
Learn more about our overmoulded cables
Industrial Displays
Displays in the industrial and manufacturing sectors are often found in always-on applications, whether they're for handheld user devices or large, panel-mount displays for human-machine interfaces (HMI). As such, industrial displays need to be robust and reliable, with a long operating life.
At GTK, we offer a range of industrial displays, all of which feature an extended backlight half-life of at least 30K hours, with some rated as high as 70K hours. Many also benefit from longer product availability, meaning that engineers can design-in these displays without worrying that they will be discontinued a few years down the line.
In addition, some of our industrial displays feature IPS panels giving them all-round viewing angles, while others offer extended operating temperature ranges making them suitable for more demanding environments.
Our range of industrial displays is available in sizes up to 15.6". However, customers are not limited to this standard selection, as all of our displays can be customised to suit the intended application, meaning we can deliver the exact display you need in terms of size, resolution and performance.
Find out more about our industrial displays
Hard-Wearing Connectors for Industrial Markets
Industrial markets require reliable and high-performing connectors that can be used in demanding environments. At GTK, we can offer guidance and support, and recommend connector solutions that are most appropriate for environments where shock and vibration, moisture ingress, and general wear and tear are of concern.
Additionally, we can assist customers in the design of custom connectors to ensure that finished products meet their exact requirements and tolerances. Our custom connector services range from making minor modifications to existing connectors, such as pin length and spacing, contact plating and insulator types, through to fully bespoke connector designs for unique applications.
Find out more about our connector capabilities
Application Stories
| The Application | The Problem | Our Solution | Find out more |
| --- | --- | --- | --- |
| Printers | Our customer was looking to waterproof their external cables in order to protect them during the extensive cleaning process that their printers regularly underwent. | We developed a custom, branded design comprised of a 3-piece overmould, which included a soft-seal front face that created a tight, waterproof seal against the unit, and provided the 45° cable entry that they required. | |
| Data Logger | Our customer's original design for their industrial data logger used a waterproof, metal OEM connector but it was a costly and unprofitable option. | We took their design and improved the manufacturing process to create an overmoulded connector that became the waterproof mating face, and also enhanced their in-built strain relief. | |