Optical enhancements can be added to displays or cover lenses to meet more demanding application criteria or to enhance the attractiveness of functionality of your design.
Coatings, films and screen-printed processes are all available and customisable to your exact requirements.
OCA bonding improves durability and visual performance
Mini-LED backlight technology delivers amazing contrast ratios
Anti-glare, -fingerprint, -fog and -reflection coatings to improve usability
All-Black technology matches a display to its covers lens for enhanced aesthetics
Mirror TFT displays can create 2-in-1 applications
Take a look at the options on offer or get in touch to discuss how we can improve your display's performance.
OCA Bonding
Optical clear adhesive bonding (OCA) can improve the visual performance of your display, avoiding Newton rings, improving contrast and readability or increasing viewing angle and colour stability at wide angles.
Optical bonding is thin and lightweight and improves robustness and reliability.
Liquid Optical Clear Adhesive Bonding (LOCA) can also be provided, with similar advantages to OCA but with the ability to bond larger screen sizes.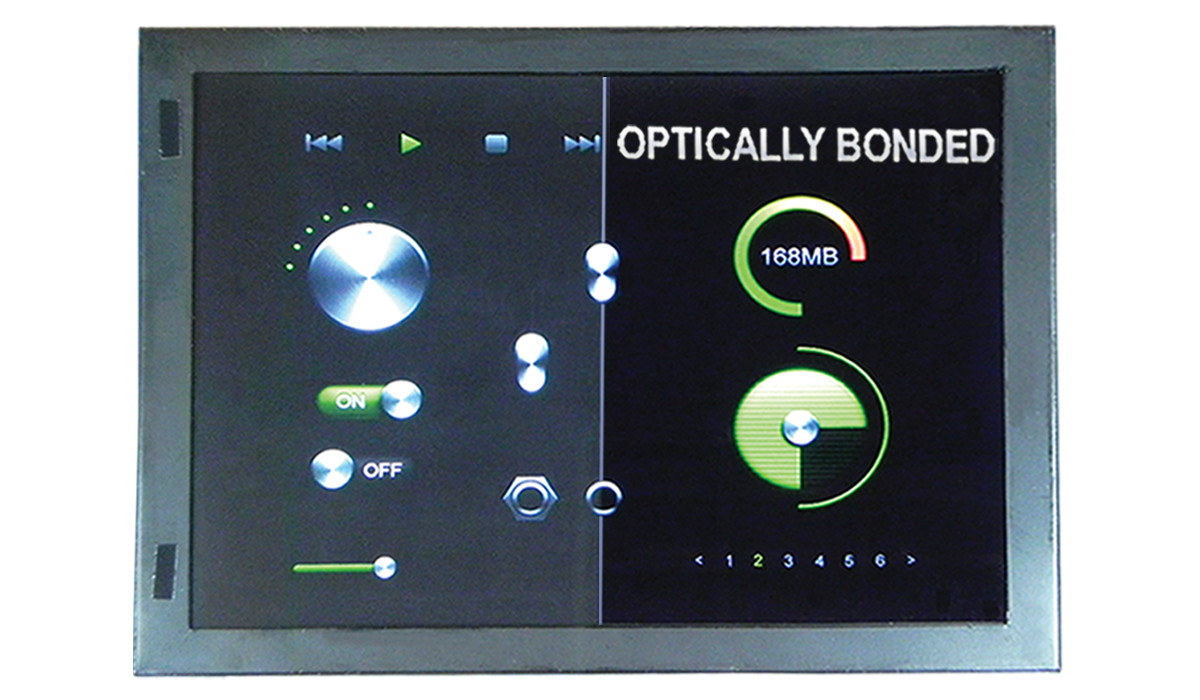 Mini-LED Backlights
Mini-LEDs are much smaller that the diodes used in regular LED backlights, allowing for more to be positioned within the same space. As such, these backlights offer more local dimming zones, and deliver extremely high contrast ratios and deeper black levels.
The contrast ratios that mini-LED backlights can achieve make them ideal for high-end displays that require enhanced performance. Contrast can be rated up to 100,000:1, which is perfect for vivid colour reproduction and improved sunlight readability.
The smaller diodes also reduce power consumption, making the display solutions more energy efficient.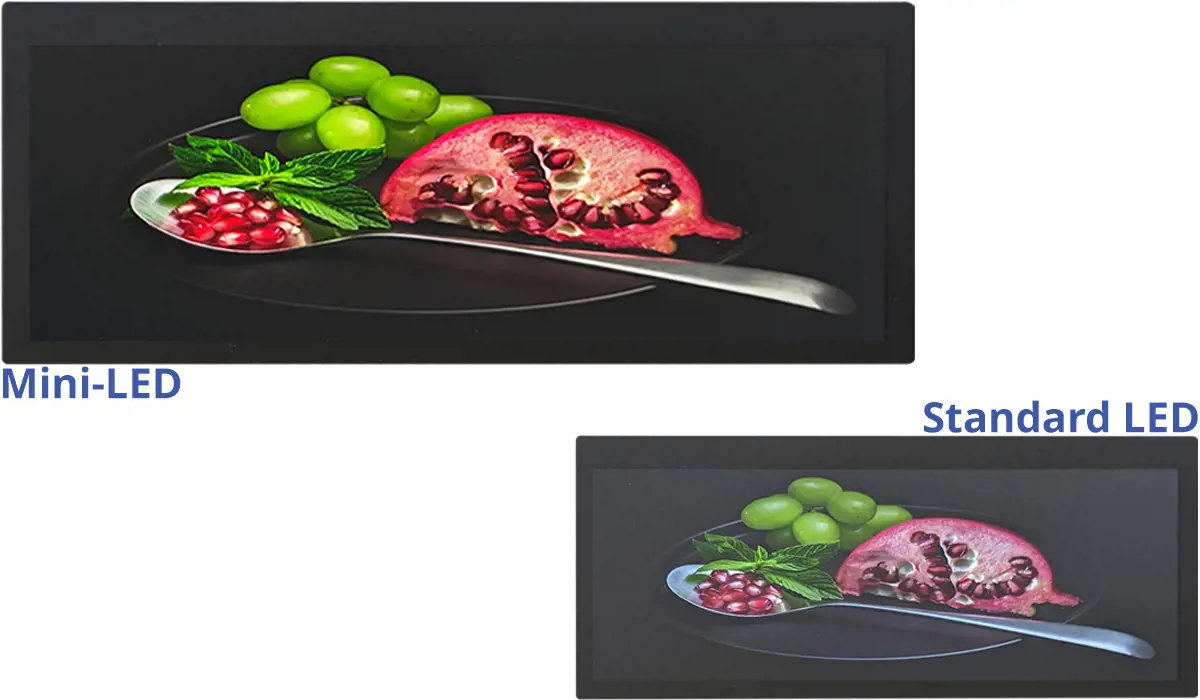 Anti-Glare
This technique involves etching the glass cover and adding an anti-glare film to either glass or plastic covers to diffuse incident light and render the display readable. Anti-glare film is particularly useful in brightly lit environments.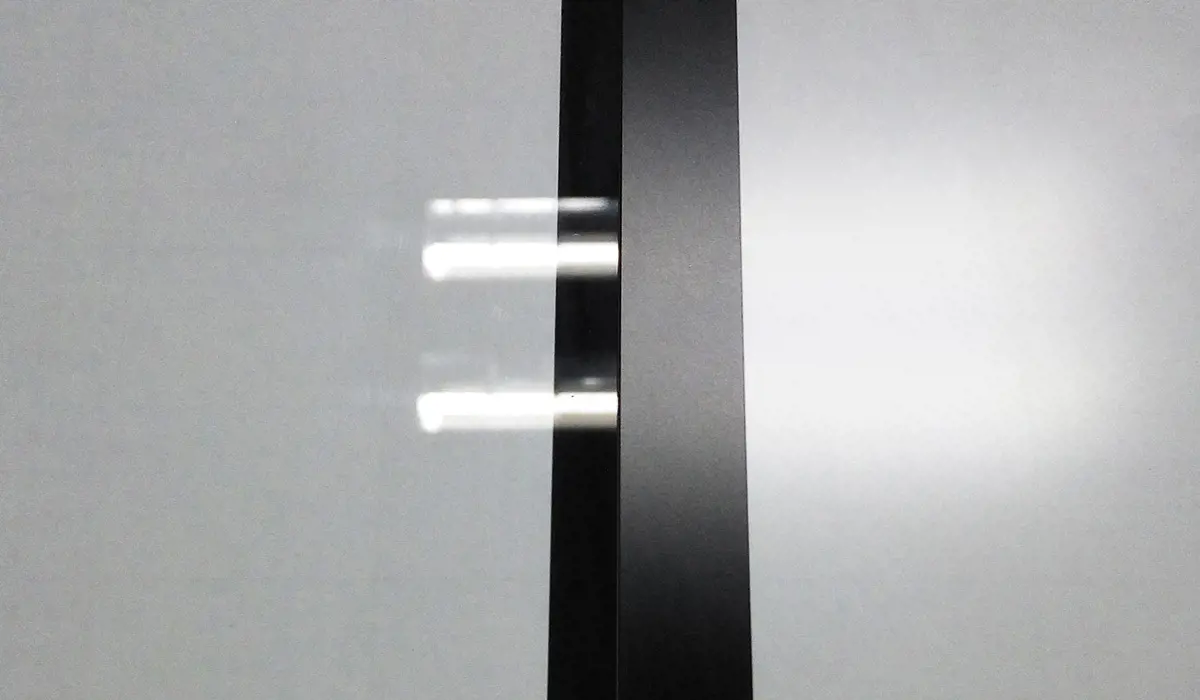 Anti-Fingerprint & Anti-Fog
A coating that can be added to glass or plastic lenses that helps to improve the use of touchscreen products by preventing fingerprint marks.
Anti-Fog uses a film on the back of the touch panel preventing fogging due to environmental temperature or humidity change.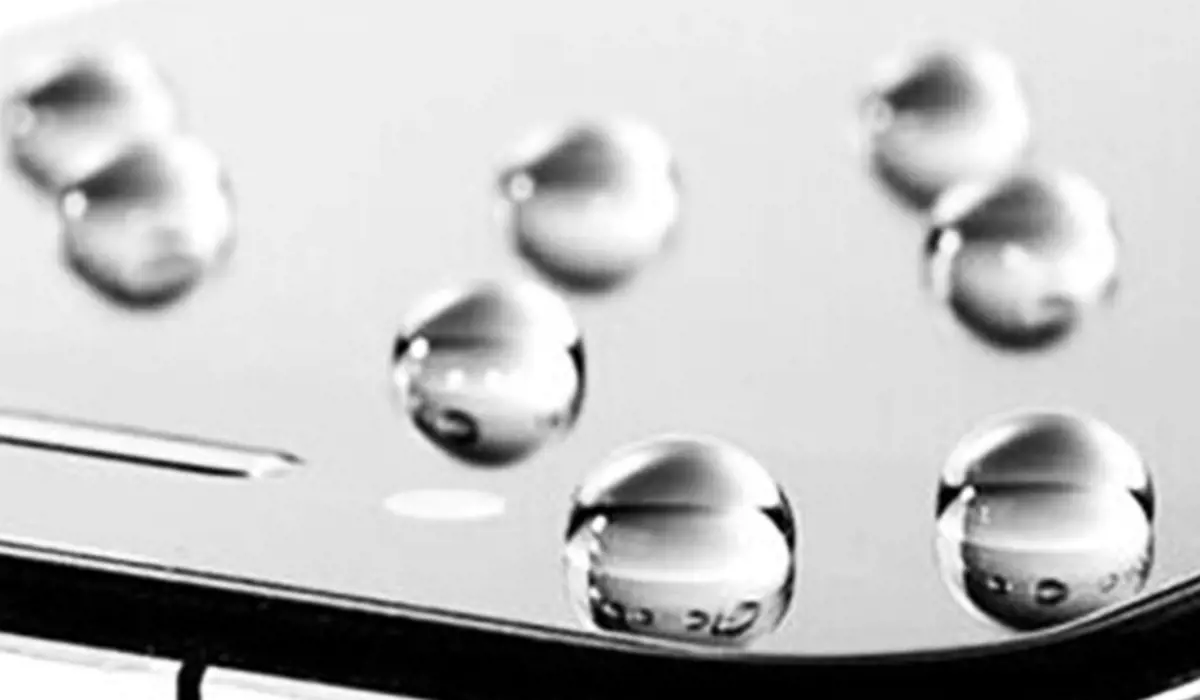 Anti-Reflection
A coating is added to glass or plastic lenses to prevent reflection, this is particularly useful in outdoor applications and hand held designs to improve readability.
All Black
By matching the colour printing of the cover lens to the display colour in "off" mode, the effect is an ultra-modern look, which is ideal for highly aesthetic designs.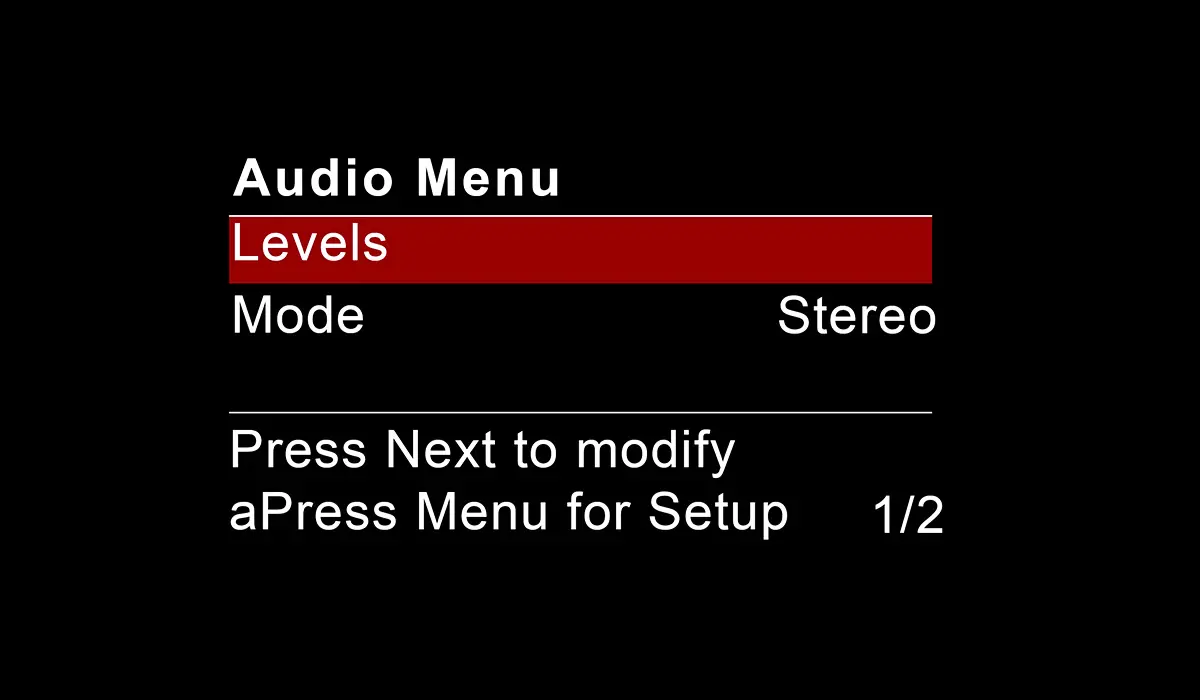 Mirror TFT
Our custom mirror TFT coating is applied on top of TFT panels so that, when they are powered off, they look and function just like a mirror. Then, when the display is switched on, the image is visible through the coating as a normal TFT display image.
The mirror coating can be added to any TFT display up to 15.6" and converts the TFT into a transflective display. It is compatible with other optical enhancements, such as OCA bonding to improve visibility in direct light, and can also be used with capacitive touchscreens to provide direct user input.
The range of options for this technology is very diverse, as it can be used across all vertical markets, including consumer, automotive, medical and industrial electronics.