7" TFT Display (TFT070B109S)
This 7" TFT is polarised for a 12 o'clock viewing angle and has an extended operating temperature range of -30°C to 85°C.
It also features a high-powered backlight, providing a brightness level of 1,000 cd/M² with an extended half-life of 30K hours.
These factors make it ideal for applications that need to work in extreme temperatures whilst still maintaining good display visibility.
Display Features
Size: 5" - 9"
Type: TN TFT
Feature: High Brightness
Feature: Industrial Backlight
Feature: Extended Temperature Range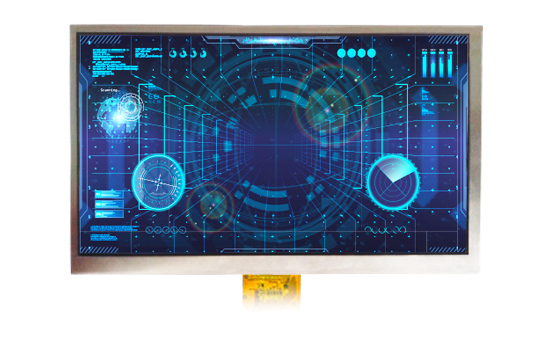 Display Specs
| | |
| --- | --- |
| Part Number | TFT070B109S |
| Display Type | TN TFT |
| Screen Size | 7" |
| Resolution | 800 x 480 |
| Shape | Standard |
| Aspect Ratio | 5:3 |
| Viewing Angle | 12 o'clock |
| Brightness | 1,000 cd/M² |
| Backlight Half-Life | 30K Hours |
| Contrast Ratio | 700:1 |
| Interface | RGB |
| Connection | ZIF |
| Operating Temperature Range | -30°C to 85°C |
| Dimensions (W x H x D) | 164.9 x 100 x 5.6 mm |
| Active Area (W x H) | 153.8 x 85.6 mm |
Customisation Options Available