10.1" TFT Display (TFT-0160-CT)
This 10.1" TFT display has a resolution of 1024 x 600 px and a RGB interface for easy implementation.
It is ready fitted with a capacitive touchscreen with 5 point operation.
Optical enhancements can be added to this product and it can be assembled with a custom designed cover lens to provide a high quality user interface module ready to build into your equipment.
Display Features
Size: > 10"
Type: TN TFT
Feature: Integrated Touchscreen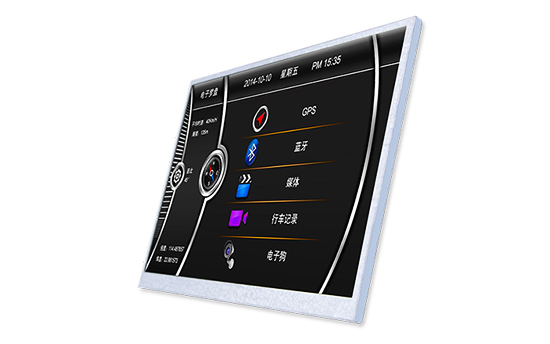 Display Specs
| | |
| --- | --- |
| Part Number | TFT-0160-CT |
| Display Type | TN TFT |
| Screen Size | 10.1" |
| Resolution | 1024 x 600 |
| Shape | Standard |
| Aspect Ratio | 128:75 |
| Viewing Angle | 12 o'clock |
| Brightness | 220 cd/M² |
| Backlight Half-Life | 20K Hours |
| Contrast Ratio | 500:1 |
| Interface | RGB |
| Connection | ZIF |
| Operating Temperature Range | -20°C to 70°C |
| Dimensions (W x H x D) | 235 x 143 x 7 mm |
| Active Area (W x H) | 222.7 x 125.3 mm |
Customisation Options Available