3.5" TFT Display (TFT-0124-CT)
This 3.5" TFT display is fitted with a 5-point capacitive touchscreen and a backlight that delivers an extended 50K hours half-life.
Its resolution of 320 x 240 px and narrow bezel make it ideal for compact applications that require a full colour touch user interface.
The brightness of the unit has been enhanced to ensure good readability through the touchscreen, with RGB interface to the display and SPI for the touchscreen.
The display is easy to implement with a microcontroller or embedded solution and can be assembled with a cover lens to provide a complete user interface solution.
Display Features
Size: < 5"
Type: TN TFT
Feature: Industrial Backlight
Feature: Integrated Touchscreen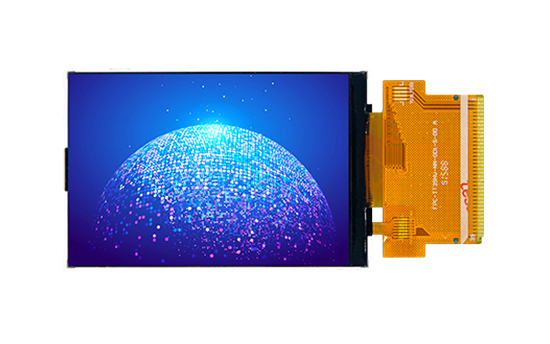 Display Specs
| | |
| --- | --- |
| Part Number | TFT-0124-CT |
| Display Type | TN TFT |
| Screen Size | 3.5" |
| Resolution | 320 x 240 |
| Shape | Standard |
| Aspect Ratio | 4:3 |
| Viewing Angle | 12 o'clock |
| Brightness | 350 cd/M² |
| Backlight Half-Life | 50K Hours |
| Contrast Ratio | 500:1 |
| Interface | RGB |
| Connection | ZIF |
| Operating Temperature Range | -20°C to 70°C |
| Dimensions (W x H x D) | 76.9 x 63.9 x 4.6 mm |
| Active Area (W x H) | 70.1 x 52.6 mm |
Customisation Options Available