2.4" TFT Display (TFT-0104)
Compact and thin yet packing performance, this small 2.4" TFT display has an active area right up to the edges.
With 240 x 320 px resolution, and touchscreen and cover lens fitting available, this screen offers a sophisticated user interface on a small budget.
Featuring a low voltage backlight that doesn't require a separate power supply and standard microcontroller interface, this display is easy and economical to implement.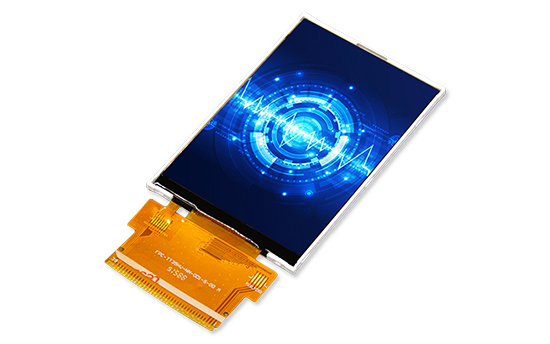 Display Specs
| | |
| --- | --- |
| Part Number | TFT-0104 |
| Display Type | TN TFT |
| Screen Size | 2.4" |
| Resolution | 240 x 320 |
| Shape | Standard |
| Aspect Ratio | 3:4 |
| Viewing Angle | 6 o'clock |
| Brightness | 200 cd/M² |
| Backlight Half-Life | 20K Hours |
| Contrast Ratio | 500:1 |
| Interface | 8080 Parallel |
| Connection | ZIF |
| Operating Temperature Range | -20°C to 70°C |
| Dimensions (W x H x D) | 42.7 x 60.3 x 2.4 mm |
| Active Area (W x H) | 36.7 x 49 mm |
Customisation Options Available