7" IPS TFT Display (IPS070A107R)
Our 7" integrated display solution features an IPS TFT panel and comes with its own HDMI board, meaning it doesn't need any additional setup to get it running.
It is powered by a single 5 V micro USB connection, while a second micro USB connector is used to drive the capacitive touchscreen, which supports multi-touch. It also features a 3.5 mm jack for audio-out.
The display itself has a free viewing angle and features a 16.7 million colour depth.
Display Features
Size: 5" - 9"
Type: IPS TFT
Feature: Integrated HDMI Board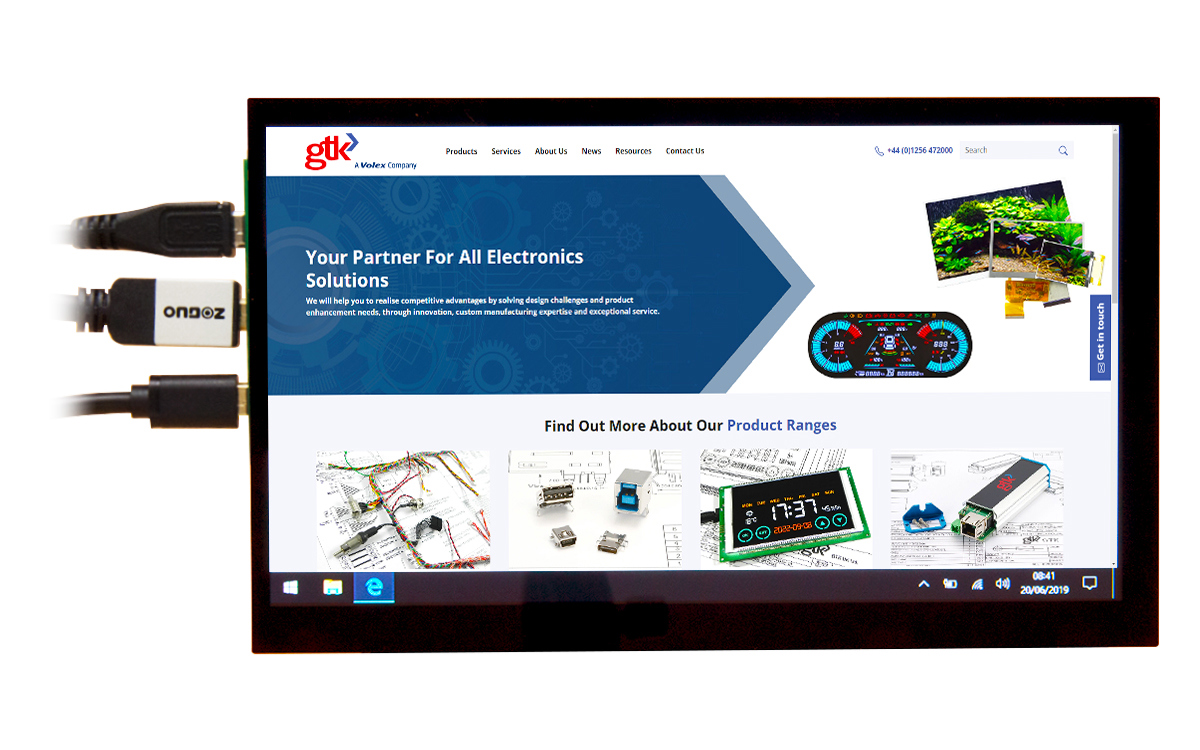 Display Specs
| | |
| --- | --- |
| Part Number | IPS070A107R |
| Display Type | IPS TFT |
| Screen Size | 7" |
| Resolution | 1024 x 600 |
| Shape | Standard |
| Aspect Ratio | 128:75 |
| Viewing Angle | Free |
| Brightness | 250 cd/M² |
| Backlight Half-Life | 20K Hours |
| Contrast Ratio | 800:1 |
| Interface | HDMI |
| Connection | ZIF |
| Operating Temperature Range | -20°C to 70°C |
| Dimensions (W x H x D) | 164.9 x 100 x 3.5 mm |
| Active Area (W x H) | 154.2 x 85.9 mm |
Customisation Options Available