7" Letterbox IPS (IPS070A106A)
This 7" letterbox IPS display features an integral serial port.
This makes it easier for OEMs to configure the display, as the controller on their board can communicate directly with the TFT via its MIPI interface.
As an IPS TFT, this display benefits from all-round viewing angles and fast response times, making it suitable for a wide range of applications.
Display Features
Size: 5" - 9"
Type: IPS TFT
Shape: Letterbox Display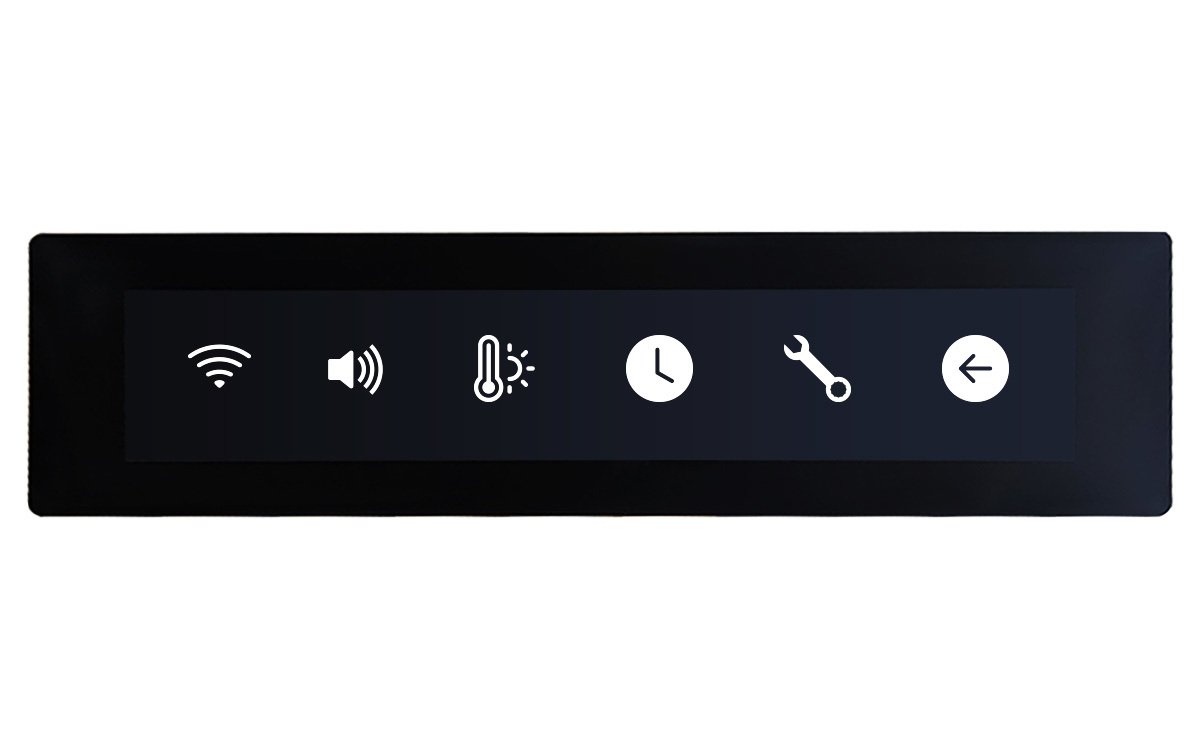 Display Specs
| | |
| --- | --- |
| Part Number | IPS070A106A |
| Display Type | IPS TFT |
| Screen Size | 7" |
| Resolution | 1424 x 180 |
| Shape | Letterbox / Bar |
| Aspect Ratio | 356:45 |
| Viewing Angle | Free |
| Brightness | 400 cd/M² |
| Interface | MIPI |
| Connection | ZIF |
| Operating Temperature Range | -20°C to 70°C |
| Dimensions (W x H x D) | 205 x 55 x 16.3 mm |
| Active Area (W x H) | 170.9 x 33.6 mm |
Customisation Options Available