5" IPS TFT Display (IPS050A104S)
This 5" IPS TFT has an extended operating temperature range of -30°C to 85°C, meaning it can perform in harsher environments than other displays.
As an IPS panel, it also benefits from all-round viewing angles and high response times.
These traits, along with its high powered backlight, mean it performs excellently in outdoor applications that need high performance and good visibility from their display.
Display Features
Size: 5" - 9"
Type: IPS TFT
Feature: High Brightness
Feature: Extended Temperature Range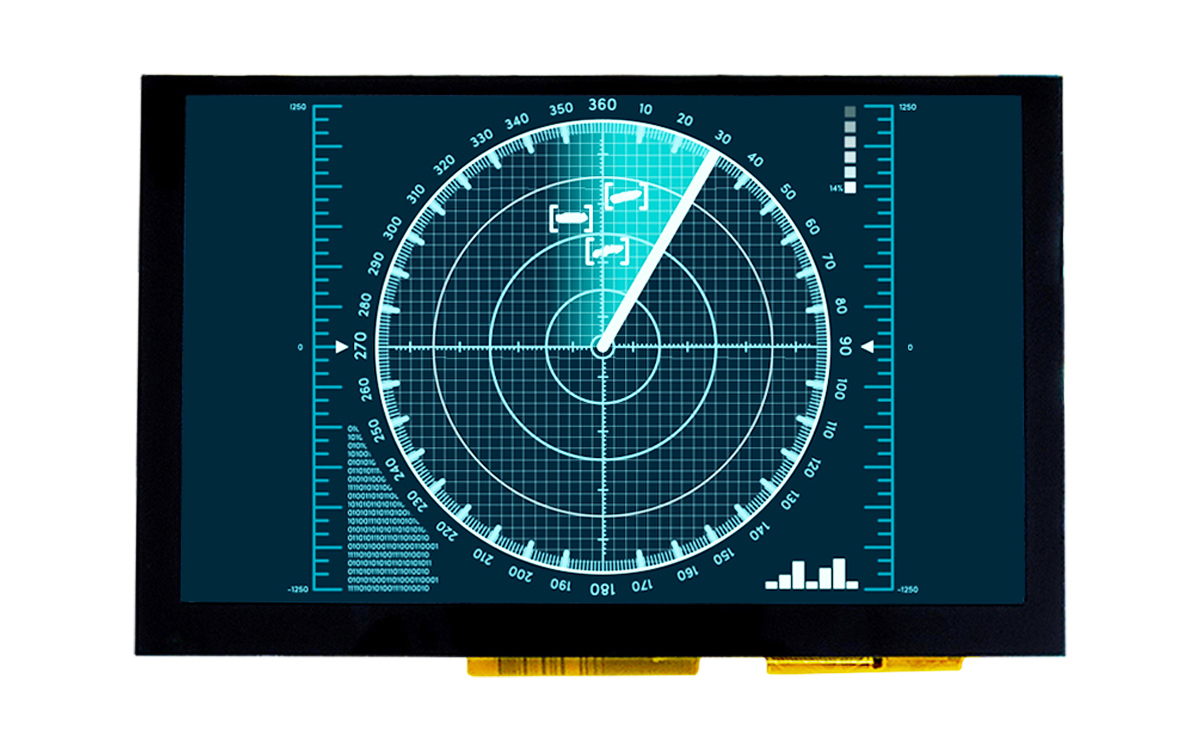 Display Specs
| | |
| --- | --- |
| Part Number | IPS050A104S |
| Display Type | IPS TFT |
| Screen Size | 5" |
| Resolution | 800 x 480 |
| Shape | Standard |
| Aspect Ratio | 5:3 |
| Viewing Angle | Free |
| Brightness | 1,000 cd/M² |
| Backlight Half-Life | 30K Hours |
| Contrast Ratio | 1,300:1 |
| Interface | RGB |
| Connection | ZIF |
| Operating Temperature Range | -30°C to 85°C |
| Dimensions (W x H x D) | 121 x 78.8 x 7 mm |
| Active Area (W x H) | 108 x 64.8 mm |
Customisation Options Available