This 5" IPS panel is a fully integrated display solution that comes with its own HDMI board.
This means that it just needs a video input to get up and running, with no additional setup needed.
It draws its power from a 12 V DC jack while a micro-USB input is used to drive the capacitive touchscreen, which supports multi-touch.
The unit is supplied with a high-brightness backlight, giving it excellent sunlight readability, and the IPS display itself has an excellent contrast ratio, free viewing angles and features a 16.7 million colour depth.
Display Features
Size: 5" - 9"
Type: IPS TFT
Feature: High Brightness
Feature: Integrated HDMI Board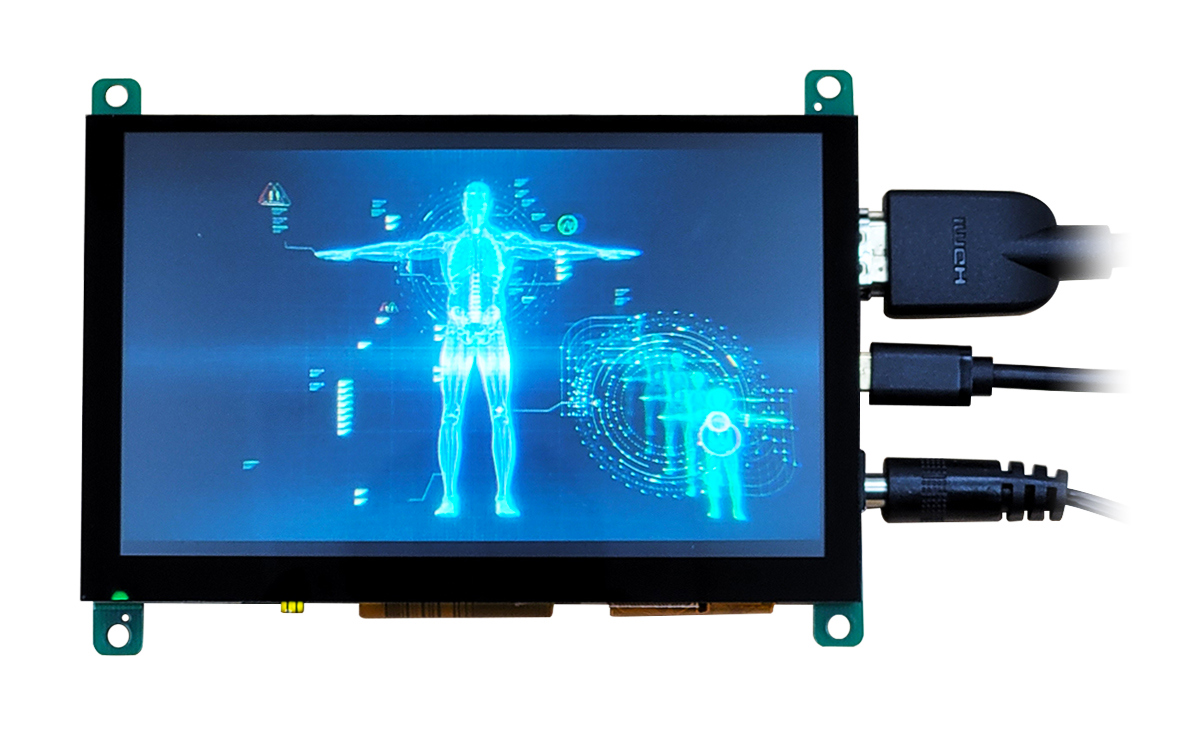 Display Specs
| | |
| --- | --- |
| Part Number | IPS050A102R |
| Display Type | IPS TFT |
| Screen Size | 5" |
| Resolution | 800 x 480 |
| Shape | Standard |
| Aspect Ratio | 5:3 |
| Viewing Angle | Free |
| Brightness | 1,000 cd/M² |
| Backlight Half-Life | 20K Hours |
| Contrast Ratio | 1,500:1 |
| Interface | HDMI |
| Connection | ZIF |
| Operating Temperature Range | -20°C to 70°C |
| Dimensions (W x H x D) | 120.7 x 75.8 x 2.8 mm |
| Active Area (W x H) | 108 x 64.8 mm |
Customisation Options Available