4.3" IPS TFT (IPS043A101A)
This 4.3" IPS TFT is part of our range of high performance displays, featuring an excellent contrast ratio and high brightness.
Along with high resolution and wide viewing angles, this display really stands out.
Available with a range of optical enhancements, this product can also be built into a custom assembly with capacitive touch and glass cover lens, ready to fit straight into the front panel of your product.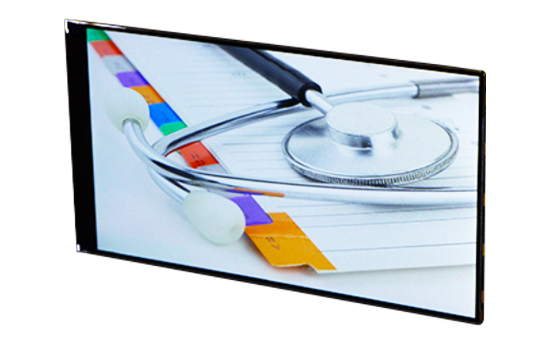 Display Specs
| | |
| --- | --- |
| Part Number | IPS043A101A |
| Display Type | IPS TFT |
| Screen Size | 4.3" |
| Resolution | 480 x 800 |
| Shape | Standard |
| Aspect Ratio | 3:5 |
| Viewing Angle | Free |
| Brightness | 400 cd/M² |
| Backlight Half-Life | 20K Hours |
| Contrast Ratio | 900:1 |
| Interface | RGB |
| Connection | ZIF |
| Operating Temperature Range | -20°C to 70°C |
| Dimensions (W x H x D) | 60.3 x 103.9 x 1.9 mm |
| Active Area (W x H) | 56.2 x 93.6 mm |
Customisation Options Available