2.8" IPS TFT (IPS028A101A)
This 2.8" display is part of our IPS range of high performance TFT displays.
High contrast ratio, true colour and high resolution characterise this excellent product.
This display can be fitted with capacitive touch or optical enhancements and can be used in custom assembly with a cover lens fitted.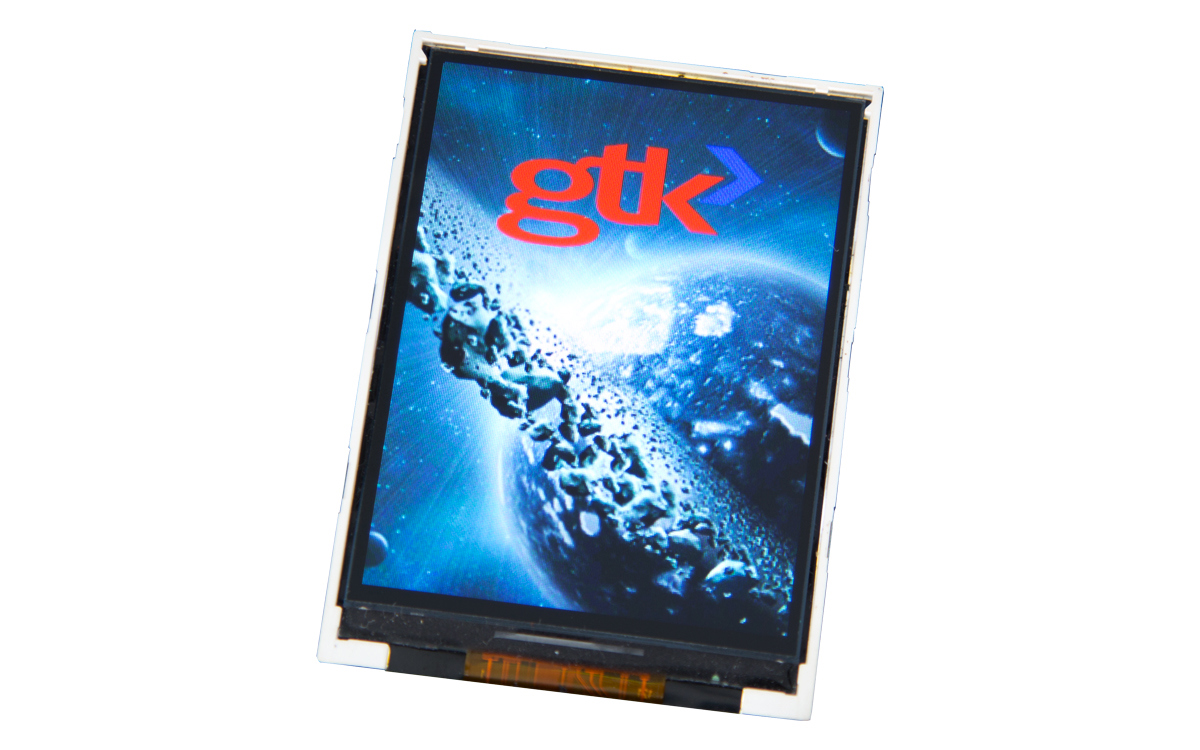 Display Specs
| | |
| --- | --- |
| Part Number | IPS028A101A |
| Display Type | IPS TFT |
| Screen Size | 2.8" |
| Resolution | 240 x 320 |
| Shape | Standard |
| Aspect Ratio | 3:4 |
| Viewing Angle | Free |
| Brightness | 200 cd/M² |
| Backlight Half-Life | 20K Hours |
| Contrast Ratio | 800:1 |
| Interface | MCU |
| Connection | ZIF |
| Operating Temperature Range | -20°C to 70°C |
| Dimensions (W x H x D) | 50 x 69.2 x 2.39 mm |
| Active Area (W x H) | 43.2 x 57.6 mm |
Customisation Options Available