2.1" Round IPS TFT (IPS021B101A)
This 1:1 IPS TFT comes as a natively round display and is supplied with an anti-glare coating to improve its visibility.
As with all IPS displays, this module has a very high contrast ratio and all-round viewing angles, and has an excellent resolution for its size at 480 x 480.
It can be fitted with a touchscreen for direct user input or custom cover lens for branding.
Display Features
Size: < 5"
Type: IPS TFT
Shape: Round Display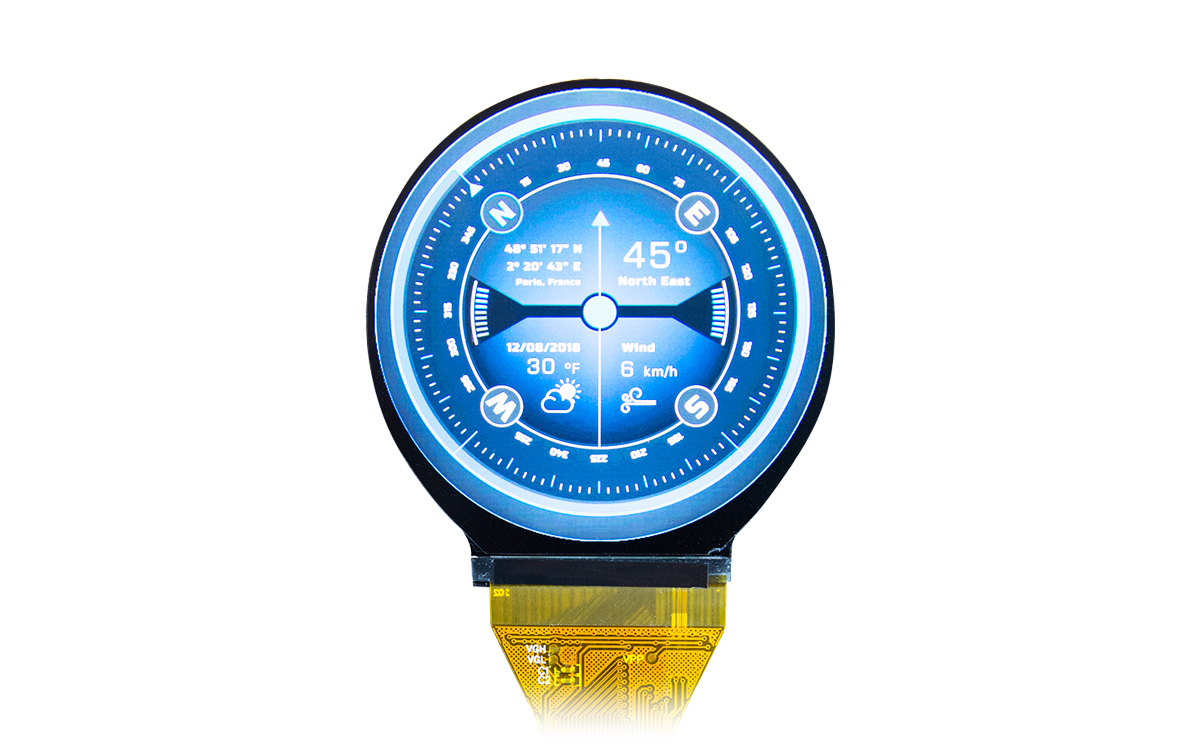 Display Specs
| | |
| --- | --- |
| Part Number | IPS021B101A |
| Display Type | IPS TFT |
| Screen Size | 2.1" |
| Resolution | 480 x 480 |
| Shape | Round |
| Aspect Ratio | 1:1 |
| Viewing Angle | Free |
| Brightness | 250 cd/M² |
| Backlight Half-Life | 30K Hours |
| Contrast Ratio | 1,000:1 |
| Interface | MCU |
| Connection | ZIF |
| Operating Temperature Range | -20°C to 70°C |
| Dimensions (W x H x D) | 58.8 x 63.2 x 2.5 mm |
| Active Area (W x H) | 53.2 x 53.2 mm |
Customisation Options Available