1.3" Round IPS TFT (IPS013A101A)
This IPS TFT is our smallest 1:1 display and comes with a rotating bezel that serves as a selector for the UI.
Users rotate the bezel to navigate through the menu and change settings, and then confirm their selection by pressing in on the bezel.
This provides a natural, easy method of interaction and allows developers to design a streamlined UI.
As an IPS panel, this display benefits from all-round viewing angles as well as an extremely high contrast ratio, making it ideal for a wide range of applications.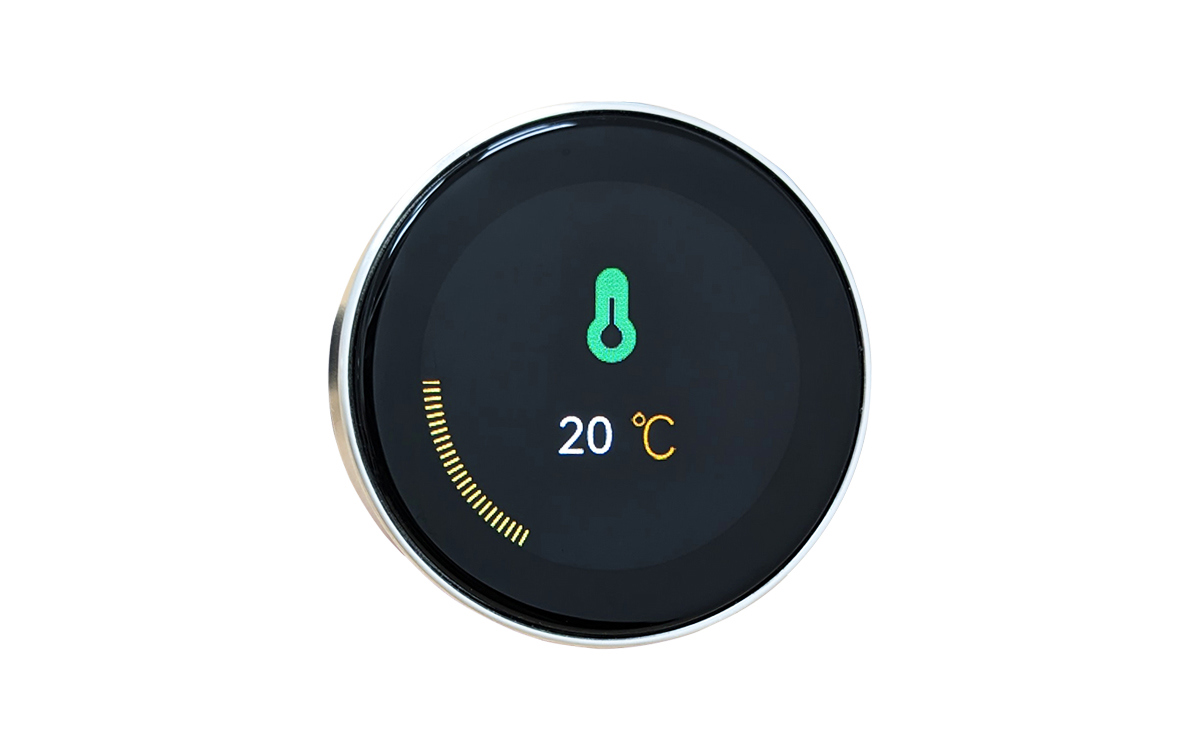 Display Specs
| | |
| --- | --- |
| Part Number | IPS013A101A
 |
| Display Type | IPS TFT |
| Screen Size | 1.3" |
| Resolution | 320 x 320 |
| Shape | Round |
| Aspect Ratio | 1:1 |
| Viewing Angle | Free |
| Brightness | 300 cd/M² |
| Contrast Ratio | 1,110:1 |
| Interface | RGB |
| Connection | ZIF |
| Operating Temperature Range | -20°C to 60°C |
| Dimensions (W x H x D) | 46.2 x 46.2 x 64 x 15.8 mm |
| Active Area (W x H) | 32.4 x 32.4 mm |
Customisation Options Available