GTK launches three new TFT displays with integrated MCUs
July 26, 2023 / Press Release , Displays
GTK has added a number of TFTs with integrated MCUs (Micro Controller Units) to their already-extensive range of displays.
The MCUs, which utilise a 16-bit interface, are fixed to the back of the display screen and connect to the processor unit on the main product PCB.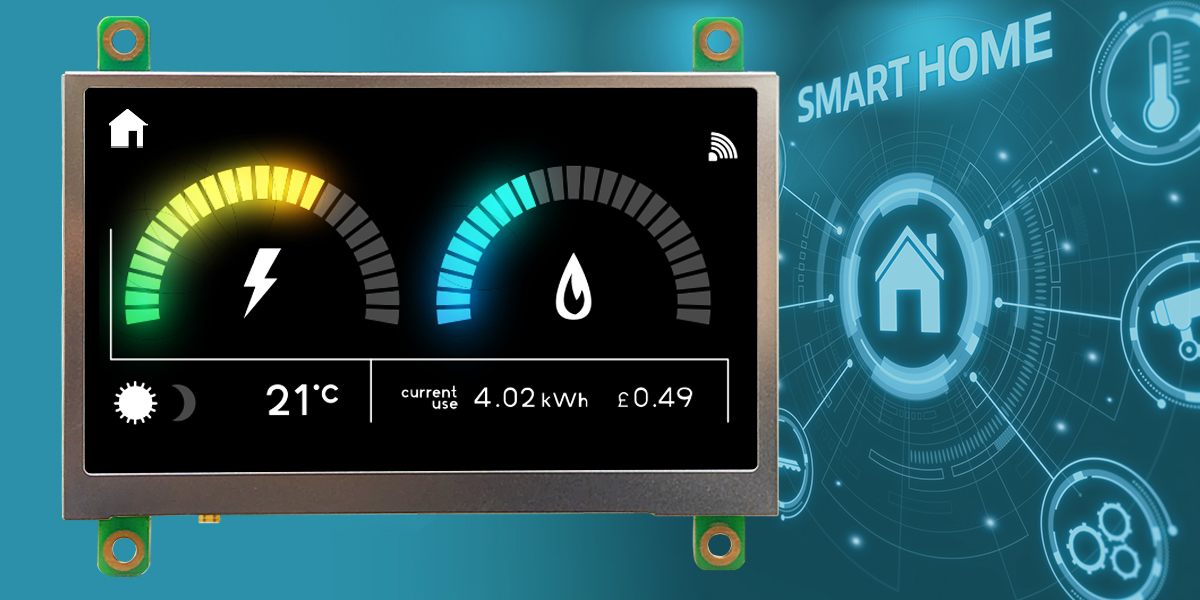 Clive Dickinson, business manager for Displays at GTK, said, "These new TFTs offer OEMs substantial benefits when developing products that require displays. The addition of the MCU simplifies the requirements of the main processor, which means shorter development time and a more rapid time to market. This is a great product for OEMs that have limited in-house software engineering experience.
"Another great application for these displays is the ability to upgrade your product without needing to re-design the main processor, again resulting in significant cost and time savings. As an example, it is possible to upgrade a product that uses a graphic mono display to incorporate a colour TFT without changing the original processor. This is a great opportunity for OEMs to upgrade and extend the life of their existing products with marginal additional outlay."
These new MCUs are currently available on three display sizes - a 3.5" IPS TFT, a 4.3" IPS TFT and 7" TN TFT - all of which are suitable for a wide range of product applications, including metering, smart building controls, industrial controls, and instrumentation.
Customisation options include custom backlights, OCA bonding and multi-point capacitive touchscreens.
GTK's technical experts can assist OEMS with new product designs or upgrades that incorporate this technology and can advise on customisation options and connectivity. Early involvement in a design project is always recommended to explore all the possible options.
Explore GTK's full range of integrated TFT solutions