PMVA display technology - the ultimate in performance and customisation
February 27, 2018 / Press Release , Displays
PMVA (Passive Matrix Vertical Alignment) display technology offers exceptional performance, simple interface options and low tooling costs.
TFTs are regarded as the leading display technology but are generally high cost and complex to programme, which can extend the product development stage and ultimately the time to market for the finished product.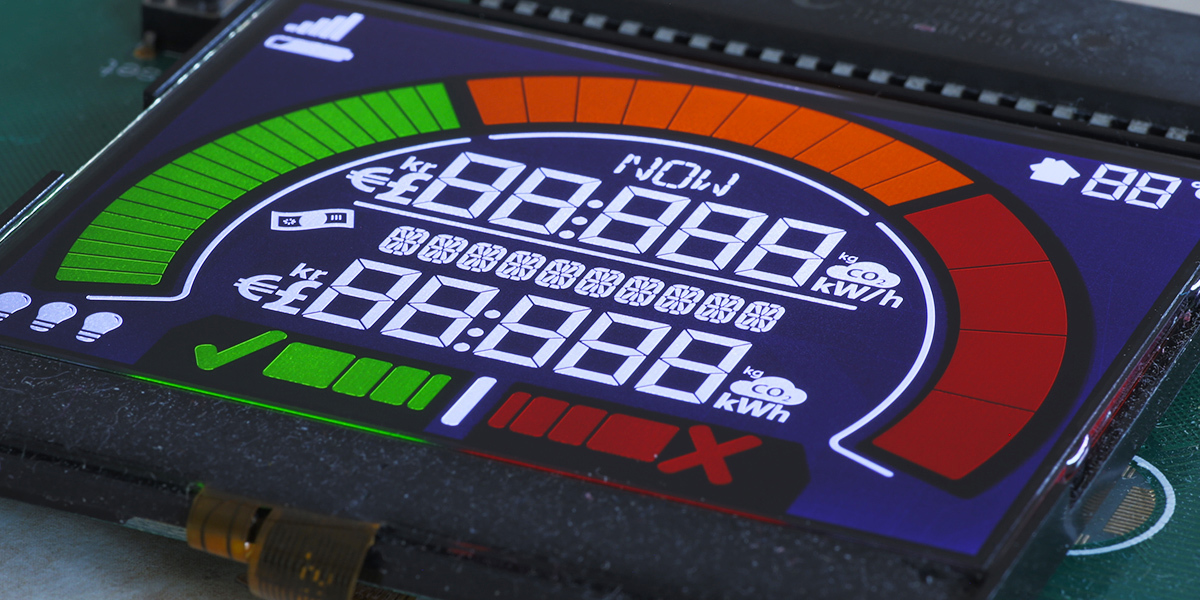 In recent years there has been an exponential increase in the use of display products in both consumer and industrial electronics. This has brought about an increased focus in product development, resulting in display manufacturers introducing a variety of advanced technologies providing engineers with more choices for new product design in projects. PMVA technology allows OEMs who don't require the graphical complexity of TFT to still design high quality displays without the additional costs.
The GTK PMVA displays have an extremely high contrast ratio (1000:1), with a true black background. Their wide viewing angles make them ideal for walk-past applications, and they offer high brightness and good sunlight readability. This display technology is very robust: operating in a wide temperature range and with an operating life of typically 100k hours, which is substantially higher than other display technologies. This technology also deploys up to a 1/64 duty cycle that will support complex graphic designs.
PMVA displays are fully customisable, enabling OEMs to design truly unique displays for their finished products. Separate zones can be created on the screen by using different coloured backlights and screen printing technology can also be used to create fixed coloured segments. Capacitive touchscreen technology can also be added if required for touch buttons on segment and icon displays.
PMVA displays are used in a wide range of consumer and industrial electronic applications, including automotive, white goods, dab radios, industrial controls and many more.
"With PMVA technology there are so many different customisation options," said Clive Dickinson, Business Manager for optoelectronics at GTK UK. "Customers can really design unique displays, which help them stand out from their competitors. Our technical experts can help in every step of the design process, including display specification and customisation, to support with interfaces and connectivity. PMVA displays are extremely cost-effective, have low tooling costs and fast turnaround times."
Find out more about custom PMVA displays