PMVA displays with touchscreen buttons
February 23, 2022 / Press Release , Displays
GTK can supply PMVA displays with capacitive touch buttons incorporated in the glass of the display, providing OEMs cost and space saving benefits.
Clive Dickinson, Business Manager for displays at GTK, said, "With conventional PMVA Displays, mechanical buttons are located on the PCB outside the display module and then the entire assembly is enclosed in an outer housing which has cut-outs for the buttons. However, with this innovative touchscreen approach, up to eight "buttons" can be designed into the display glass area. These are then linked to a single IC controller on the OEM's printed circuit board.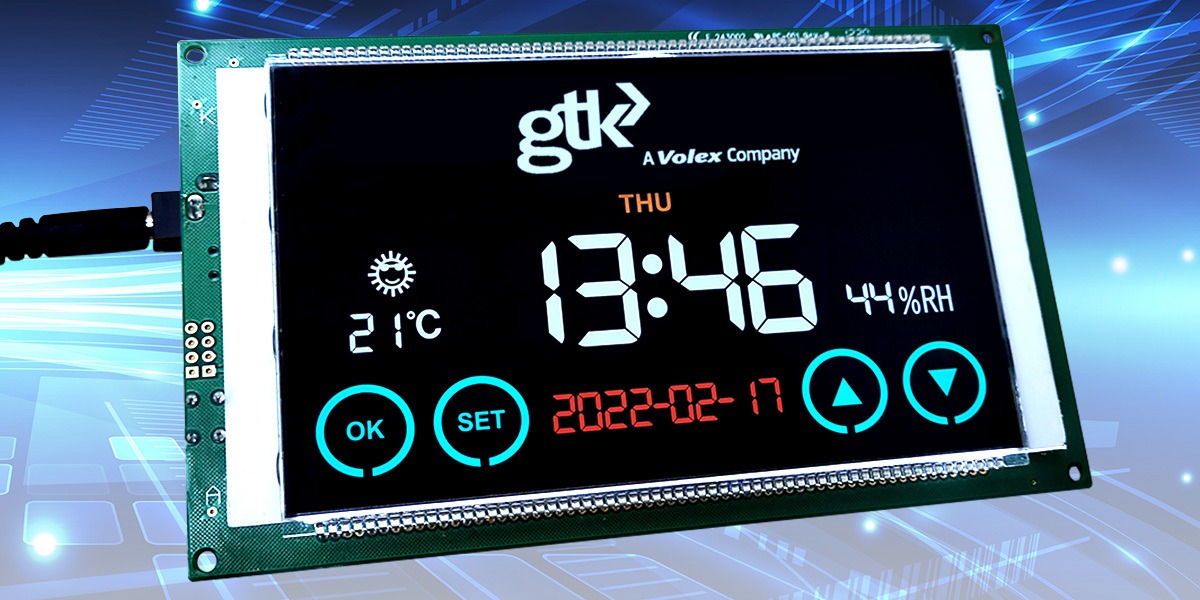 "This is an ideal solution where space is limited and offers additional space and cost saving benefits, as the outer metal or plastic can be in a simpler form. The risk of mechanical button failure and dust ingress from their openings is also eliminated, increasing the reliability of the finished product."
GTK's technical experts can help OEMs with selection, design and customisation of their displays, and encourage early involvement in new product designs. They can also advise on the most suitable connectivity options.
Clive continued, "One of our recent projects using this functionality was for a smart building project where the customer had very tight space restrictions. They needed to fit a control unit into a predetermined space. The ability to include the buttons in the display area itself meant they were able to overcome this engineering challenge and they are delighted with the result."
Find out more about PMVA displays