Long life displays for industrial applications
April 29, 2019 / Press Release , Displays
GTK has launched a range of TFT displays that have been designed for use in industrial applications.
The range is comprised of four sizes of display: 10.4", 12.1", 15" and 15.4" screen sizes. These screen sizes have evolved as the de facto sizes for use in industrial environments and have an extended backlight half-life of 50K hours.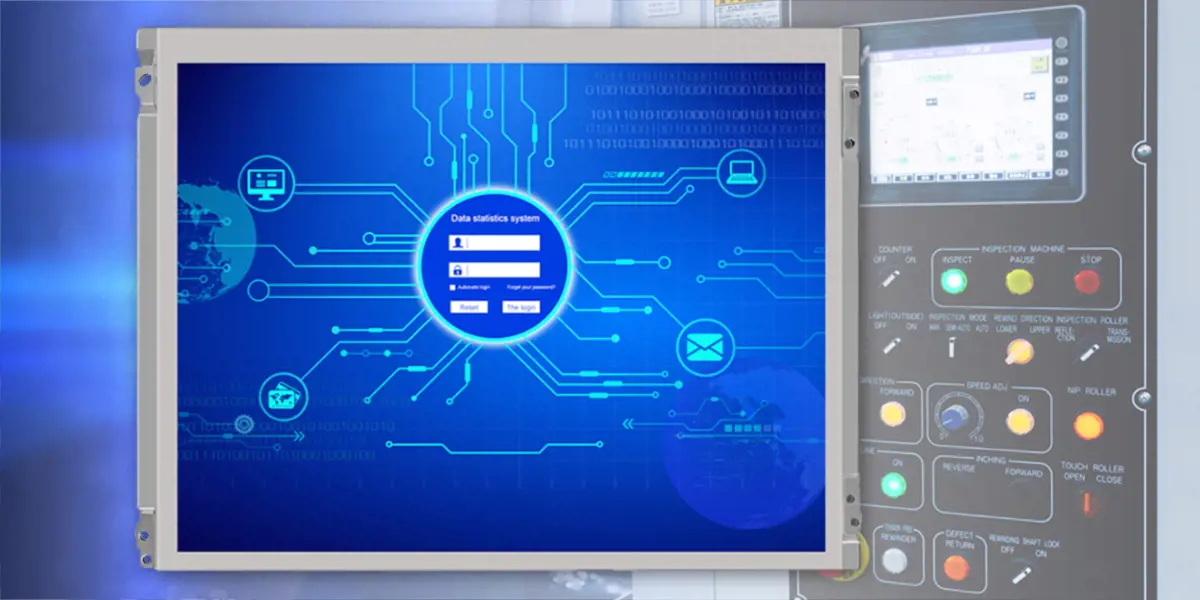 Typical applications for these TFTs are manufacturing facilities where the larger screen sizes are ideal for the providing dashboard information on production lines. The displays are generally rack or panel mounted in a permanent position.
The 10.4", 12.1" and 15" displays have a 4:3 aspect ratio, whilst the 15.6" display has a 16:9 aspect ratio, which is more rectangular. The 15.6" display also incorporates IPS (in-plane switching) technology, which results in significant performance improvements, such as free viewing angles and greater colour accuracy.
Clive Dickinson, Business Manager for displays at GTK, said, "In Industrial applications, the display effectively operates as a workhorse. In most cases it is on all the time and needs to be reliable, robust and provide clearly readable information to the operator. These larger screen sizes have become standard for the industrial market sector and, as such, generally have longer product availability than more niche sizes."
GTK can provide a variety of product enhancements, such as OCA bonding and the addition of touch screens, along with the supply of cable assemblies for connection to the PCB.
Find out more about our range of industrial TFT displays