High duty PMVA displays help products stand out
March 30, 2017 / Press Release , Displays
Passive Matrix Vertical Alignment (PMVA) displays offer high performance, adaptability and a relatively simple interface, making them a cost-effective alternative to TFT displays.
PMVA displays have a very dark background, usually require a backlight and have a very high contrast ratio. The combination of the deep black background, wide operating temperature range and very high contrast has contributed to their widespread adoption in the automotive and white goods markets.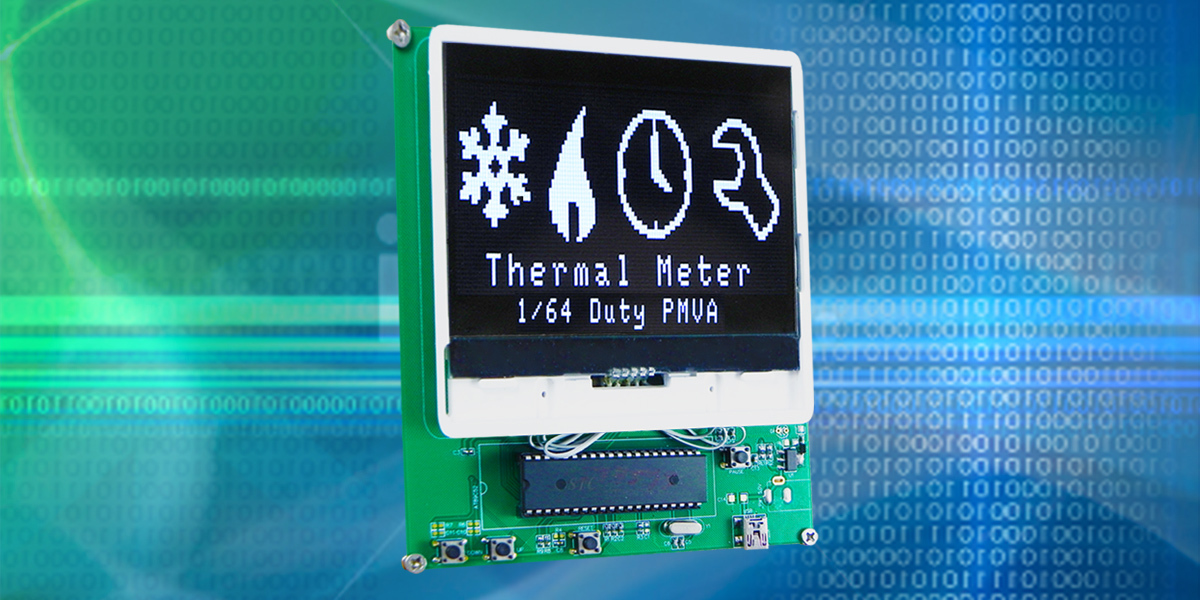 The high duty nature of GTK's PMVA displays means that customers can design large-format displays while avoiding complex PCB designs, as fewer display controllers are needed. High duty PMVA displays are ideal for applications such as utility monitors and industrial controls, where a 1/64 duty ratio can provide higher resolutions and help customers' products to stand out against the competition.
PMVA displays are customised to meet customers' specific requirements and can be configured as segment only, graphic only or a combination of both. Entry level displays utilise white content on a dark background, but colours can be added using an LED backlight array or via silk screen printing for fixed colour content.
Clive Dickinson, business manager for Optoelectronics at GTK, said, "We are seeing an increase in the use of PMVA technology by our OEM customers for several different reasons. It has good all round performance at an affordable unit price and is a good step up from monochrome technology. It also has a relatively simple interface, speeding up product development time. We are working on a variety of design projects using this technology for different product applications, which clearly demonstrate its versatility."
Find out more about our PMVA displays