GTK's new 8" IPS display ticks all the boxes
November 27, 2017 / Press Release , Displays
GTK announces the addition of a new high performance 8" IPS TFT display with HD resolution.
This TFT includes IPS (In-plane switching) technology which enhances viewing angles, colour contrast and consistency, by rearranging and switching the orientation of the molecules of the liquid crystal layer between the glass substrates. IPS technology is widely used in the manufacture of TV's tablets and smartphones.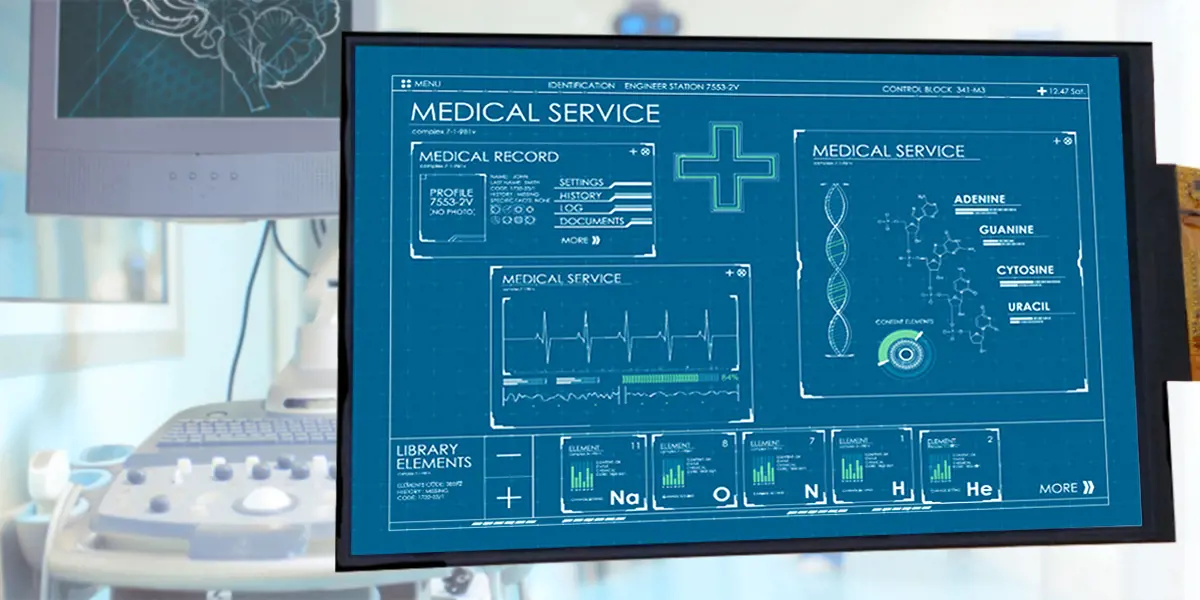 This display is ultra-slim at just 2.6 mm, and has an 800 x 1280 resolution. It offers a brightness level of 320 cd and an 800:1 contrast ratio. Additionally, it uses MIPI (Mobile Industry Processor Interface) technology, which results in higher data transmission speeds, faster response times and minimal signal interference.
Clive Dickinson, business manager for Optoelectronics at GTK, said, "This product really does tick all the boxes in terms of performance. The display size sits nicely between the 7" and 10.1" products, it offers HD resolution, good viewing angles and contrast ratios, and is priced very competitively. We are currently working on a project with an existing customer for a door access product and they selected this display as it exceeded their technical specification and came in under their budgeted unit price."
GTK can support customers by providing bespoke MIPI interface cables for connecting to PCBs and additional display customisation options including OCA bonding, which is ideal for use in outdoor environments, and enhanced backlight options if required.
Find out more about our 8" IPS display