GTK launches 7" plug-and-play display
July 30, 2019 / Press Release , Displays
GTK announced the launch of a new 7" plug-and-play HMI display module, which offers designers a fast, cost-effective route to a high quality Human Machine Interface (HMI).
The module is designed with an adaptable interconnect, allowing full integration into an OEM's proprietary system or alternatively providing an industry standard interface. It is fitted with a USB capacitive touch panel, which is immediately recognised by Windows and Linux operating systems, enabling rapid implementation and reliable long-term use.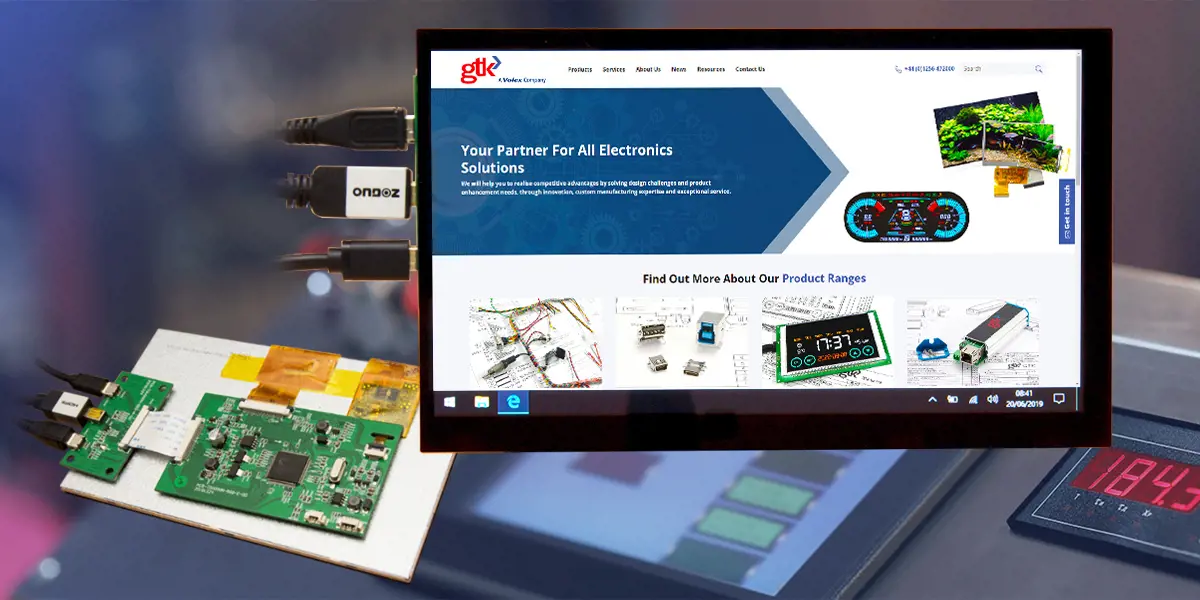 This display starts up out of the box eliminating the need to make up fiddly adapters or worry about driver or device tree overlays. It has one USB interface for power, a second USB for the touchscreen and a micro HDMI connector for the video interface.
Clive Dickinson, Business Manager for displays at GTK commented, "This new HMI module really does make integration simple. We have designed the board to be low profile and cost-effective, making it easier for engineers to integrate it into their new product designs. This product is extremely versatile and is suitable for use in a wide range of consumer and industrial applications. As with all of our displays, we can help customers with customisation of both the TFT and the board if needed.
"The 7" module is a popular, mid-sized display but the HMI technology can easily be implemented with other TFT sizes, ranging from 5" through to 10.1"."
Find out more about our plug-and-play displays