GTK launches new square TFT Displays
November 26, 2019 / Press Release , Displays
GTK UK announces the addition of square IPS TFTs to its extensive range of displays.
A square TFT footprint is not typical, but is ideal for products that utilise DIN rails, such as industrial control equipment and instrumentation.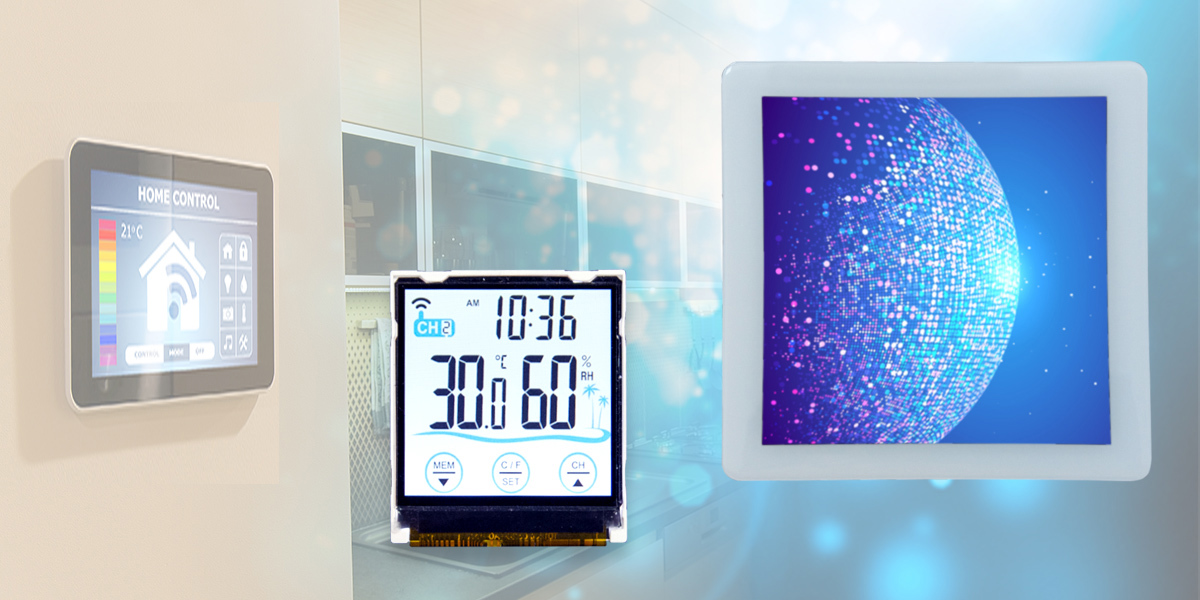 There are currently 2 sizes of square TFT available: a 1.5" version with 320 x 320 resolution and a 4" version with 480 x 480 resolution. Both versions incorporate IPS technology, meaning they provide wide viewing angles and fast response times.
Clive Dickinson, business manager for Displays at GTK, said, "Displays with a square footprint are unusual but when you think about it, they are perfect for so many different applications. They are the best option where the OEM has specific DIN rail dimensions to meet or size constraints, or where they want the display to be mounted in the centre of a panel as opposed to being offset. We are currently working on a couple of projects where the square TFTs are being designed in; one is for a power meter and the other is for an industrial control panel. I can also envisage many other applications such as IOT devices, smart home technology and instrumentation."
Customisation options for these TFTs include custom sensors, cover lenses and OCA bonding. GTKs technical experts can help OEMs with TFT selection, customisation and the connectivity to provide the required PCB interface.
Find out more about our IPS displays