GTK launches new circular TFT displays
January 29, 2020 / Press Release , Displays
GTK announces the recent addition of circular TFTs to their display range.
These new displays are 2.1" and 2.5" in diameter and both have an excellent 480 x 480 resolution and 1:1 aspect ratio. They also incorporate IPS (in-plane switching) technology, which results in high contrast ratios and exceptional all-round viewing angles. Both displays use ZIF connectivity, with the 2.1" version having an MCU interface and the 2.5" utilising a MIPI interface.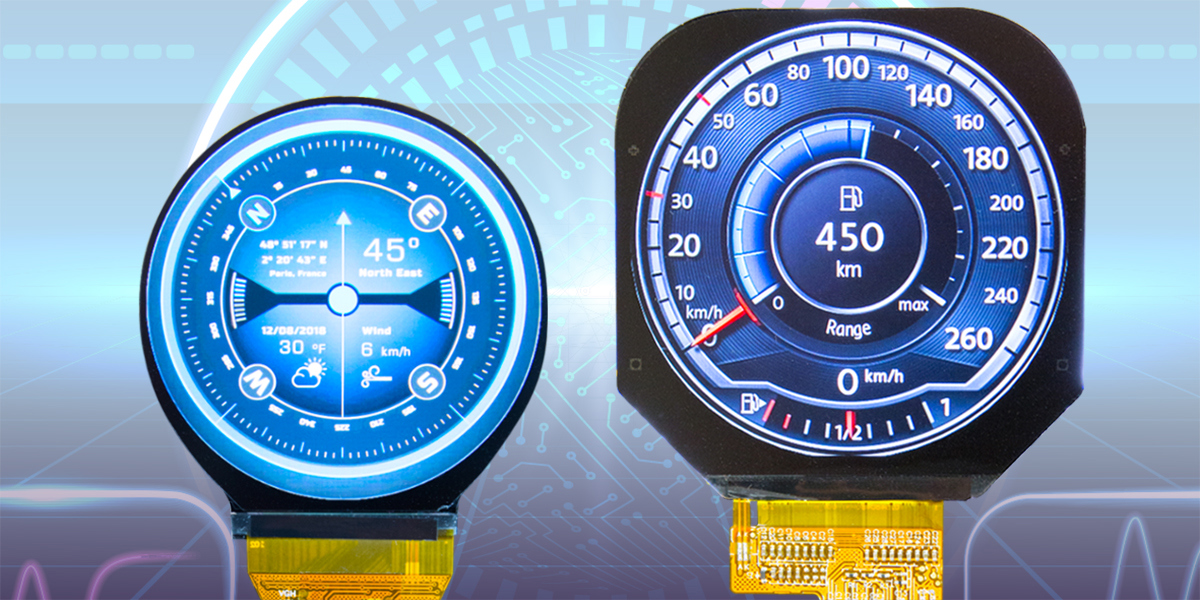 Clive Dickinson, Business Manager for displays at GTK, said, "These circular TFTs open up really creative design opportunities for OEMs. Up until now they have been confined to laying out a design using the available rectangular or, more recently, square footprints. Now they can design the display area to be the most intuitive for the user and end application.
"These displays can be used in a wide range of different applications and are ideal where a 'dial' type view is required. I can see great benefits of using this layout for products required for elderly home care devices. We are already exploring opportunities with OEMs who are working on new product designs in this field."
Customisation options for both displays include custom sensors and cover lenses, and GTK's technical experts can help OEMs with display selection, customisation and the connectivity to provide the required PCB interface.
Find out more about our round IPS displays
Sample Request
GTK operate on a business-to-business basis, and we are happy to supply development samples for new projects. Please fill out the following form to submit your request for a product sample from GTK.
Product Details
Please specify how many samples you require, as well as the estimated annual quantity required for your project.