GTK introduces a selection of rotary IPS TFT displays
November 21, 2023 / Press Release , Displays
Historically displays have been manufactured with a rectangular footprint, with square versions emerging more recently.
Increasingly now though, designers are looking for round options, and GTK has expanded its selection of these TFT displays.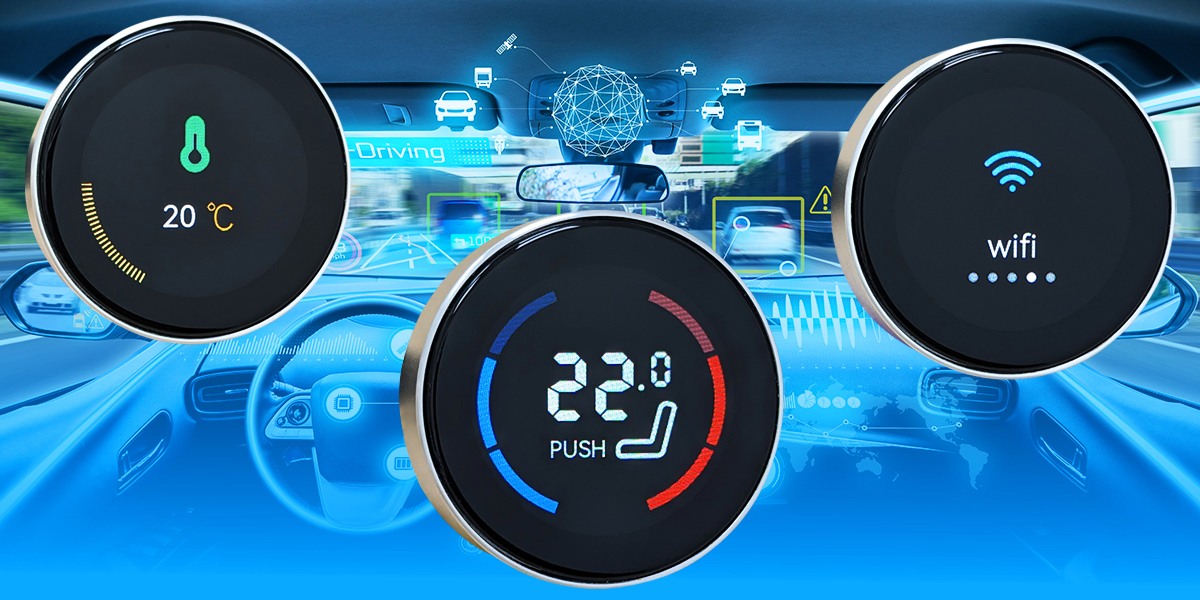 Clive Dickinson, business manager for Displays at GTK said, "Our new round TFT displays give OEMs extra innovation opportunities when designing their new products. In addition to being high performance IPS displays, they also act as a rotary control switch and have push button operation. This rotary bezel functionality provides intuitive and convenient adjustments for things such as volume, temperature, motor speed, ambience and lighting control settings. The switch is operated by turning a perimeter ring, which provides a haptic response to confirm setting selection. These display features make them ideal for use in all kinds of applications including household appliances, automotive controls, industrial products, and many others that require switch button control. They are also great for finished product designs where a "retro" style is required, such as kitchen appliances radios or other audio-visual products."
Fitted with IPS panels, these displays are exceptionally reliable, with an excellent handling experience and enhanced contrast ratios. They also have all-round viewing angles and an operating temperature range of -20°C to +60°C (+70°C for the 2.1" version), making them suitable for most industrial and consumer applications. The displays use an RGB interface.
Clive added, "We have received enquiries already for these products and look forward to helping many more OEMs design this style of display into their new products."
Our technical experts can help with the display design and assist with customisation, such as adding capacitive touchscreens to complement the rotating bezel and create a universal UI.
Explore GTK's full range of round displays