GTK expands its range of Integrated Display Solutions
June 24, 2021 / Press Release , Displays
GTK has added two new display screen sizes to its range of Integrated Display Solutions.
The 5" and 10.1" complement the 7" display that is already available.
These Integrated Display Solutions come with their own HDMI boards, making them ready to go out of the box, with no additional set up requirements. These displays use IPS technology with high contrast and 85° viewing angles in all directions, and feature a 16.7 million colour depth. They come with a DC or USB interface for power, a micro USB for the touchscreen and an HDMI or VGA for the video interface, meaning there is no need for additional adapters or drivers.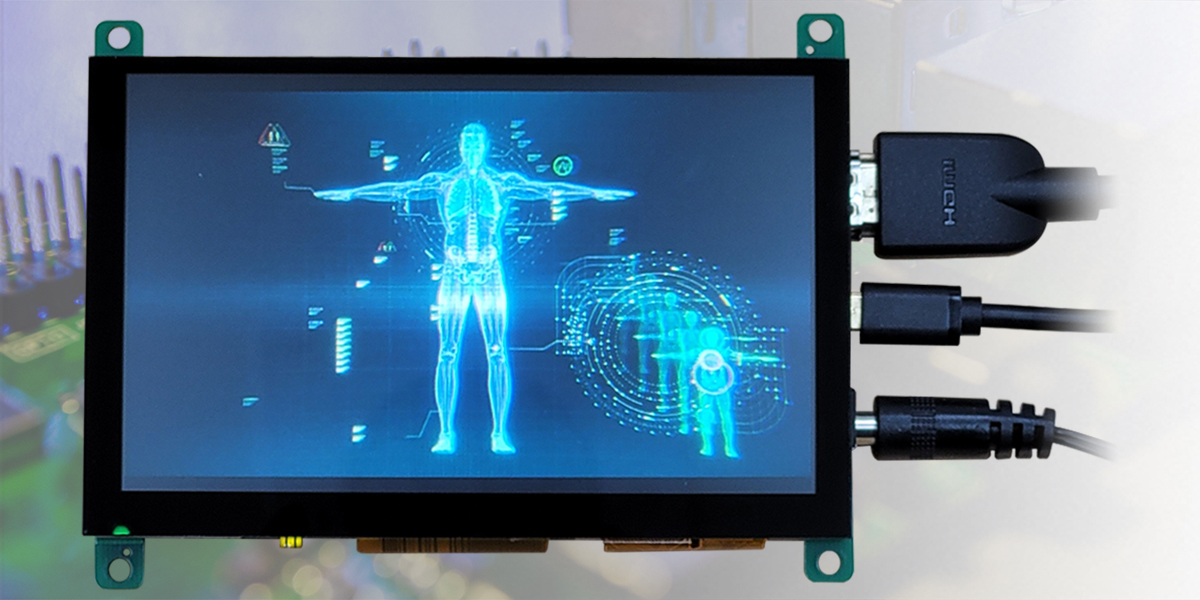 Clive Dickinson, business manager for Displays at GTK, commented, "These plug-and-play display solutions really help OEMs improve their time to market for new product designs and reduce engineering resources and costs. They can be used in conjunction with a Raspberry PI or similar product for prototyping or developing products, and more and more OEMS are choosing this solution instead of designing their own board which can be more costly and take longer. These displays are suitable for a multitude of applications in different vertical markets."
GTK's technical experts can offer design guidance and support to customers interested in using this solution for new product designs and customisation of the product can be achieved using an additional cover lens.
Find out more about our integrated display solutions