Ultraminiature RF technology in high demand
November 29, 2018 / Press Release , Connectors
The IPEX connector is a relatively mature RF connector technology, but is still in high demand, observes Tom Hennessey, business manager at GTK UK.
"There is an increasing requirement for smaller devices for both consumer and industrial electronic applications and the IPEX connector is ideal for use where space is limited."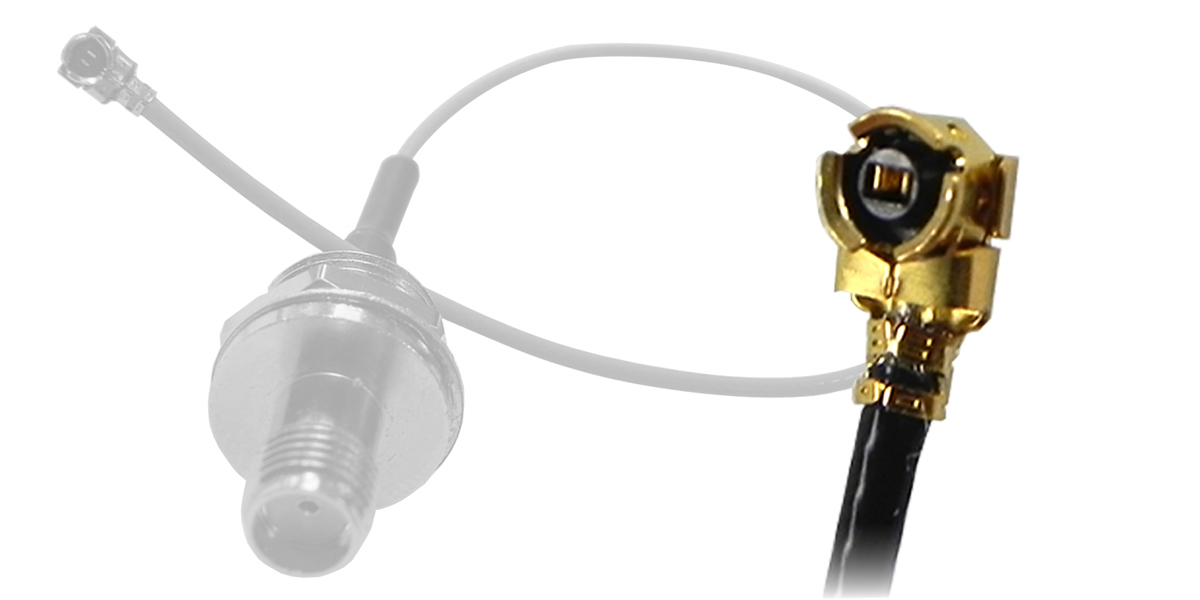 The IPEX connector has a 50 Ω impedance and transmits high frequency signals up to 6 GHz. When mated with a cable assembly, it has a maximum height of under 2.5 mm. Usually, the male connector is PCB mounted and connects to a female cable assembly using a snap lock mechanism. The cable assembly can be customised to include other RF connectors, such as SMA or FME, while the IPEX itself is fully intermateable with U.FL and W.FL connectors.
"The cable assemblies are very fine, with the cable measuring only between 1.3 mm and 0.81 mm in diameter, so this connector/cable assembly technology is typically located inside electronic equipment as a permanent connection. This ultraminiature RF technology is often used inside laptops and embedded systems to connect Wi-Fi antennas to Mini PCI cards. We are also seeing it used in smart meters, GPS and Bluetooth devices, and to connect displays to PCBs, and expect to see it expand into a number of different applications in the future."
GTK UK manufacturers custom IPEX cable assemblies to meet customers' exact requirements, along with a PCB mounted mating connector, and can provide technical support to OEMs looking to use this technology for new product designs.
Find out more about our RF cable assemblies