Blog: Touchscreen Technology In the Medical Industry
May 17, 2018 / Blog , Displays
The medical industry is one of the most demanding fields on the planet.
For technology built for the sector, performance is a must, as lives are often at stake depending on a product's performance. Even in research-only applications, performance is absolutely vital. However, there is also the functional aspect that must be considered when designing a medical product – is it something intuitive to use, saving the medical professionals time? If not, can it be made more user-friendly?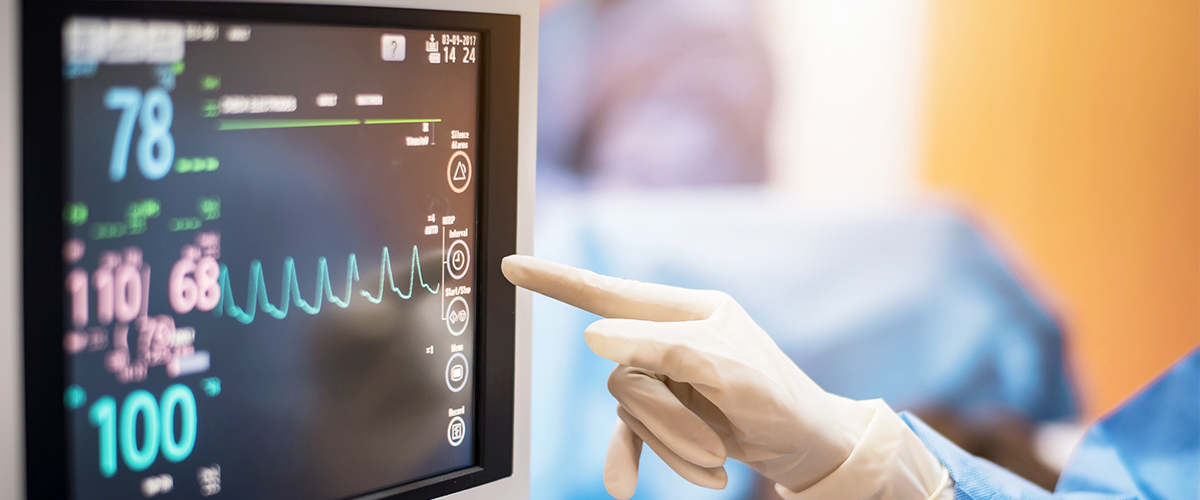 Sometimes, this question does not apply as a product is not designed for direct interaction. Largely, however, there is a need for medical tech to be simple to use so that doctors, nurses or even patients can quickly get to grips with it.
It's little surprise, then, that touchscreen technology has become increasingly useful in the medical environment. By offering a reliable, direct and hygienic interface, you can provide products that add real value to the medical sector. Used in patient entertainment devices, medical diagnostic machines, staff tablets and other instrumentation, touch technology is growing increasingly popular in the medical field.
A study by Mohammad Bajwa in 2014 concluded that touchscreen technology was changing the face of the medical market: "The new technologies will allow remote monitoring of patients and their access to healthcare, health data collection, patient identification, medicine administration, medication compliance, information exchange with the providers and other patients, access to medical records, amongst several other benefits that would continue to accrue with the fast pace development of medical and allied health technologies."
By offering key performance benefits, touchscreens have revolutionised parts of the healthcare sector. The following are key considerations OEMs should understand ahead of designing a healthcare product.
Ease of use
The main benefit of any touchscreen is its ease of use. We are now in a world ruled by touch displays, so users are immediately familiar with touch control. This familiarity means patients and healthcare professionals can immediately begin interacting with a screen.
However, as a manufacturer the onus is on you to ensure ease of use, as some older forms of touch technology may not provide the responsive performance expected by the smartphone generation. To utilise the pinch and zoom, multi-touch performance expected, you'll need to specify a capacitive touchscreen. If the technology is relatively simple and only requires a minimal touch element, choose a resistive touchscreen.
Productivity
Because touch displays are easier to use and are becoming increasingly intuitive, there are productivity benefits for doctors and nurses on a ward, allowing them to quickly deal with tasks such as assessing records, viewing medical imagery or monitoring and adjusting medical devices. This is important in the healthcare setting, where a reduction in time and money can drastically benefit a health service.
To ensure productivity, it's important to use the right touch panel. A touch panel must be readable at all times, so consider an IPS (in-plane switching) display which offers fantastic brightness and contrast as well as all-round viewing angles. In wards with lots of natural light where readability is a must, consider using an anti-glare or anti-reflective coating.
Hygiene
Touchscreen monitors are far easier to clean than a traditional keyboard and mouse, where dirt and germs can become ingrained. A touch panel can be wiped clean and then treated with a sanitary solution almost immediately. In addition, GTK can customise touch panels to work under a stylus or with rubber gloves, eliminating the risk of bacteria.
For healthcare applications, where performance and hygiene is everything, touchscreens provide an enormous benefit. If you'd like to discuss specifying touch panels in your products, get in touch with us today.