May 30, 2019 / Press Release , Cable Assemblies
GTK's ability to combine the strengths of its different manufacturing locations to produce custom cable assemblies results in major benefits for its customers.
The blended model, as GTK call it, involves combining the production of cable assemblies across more than one of its three manufacturing locations: UK, Romania and the Far East. There are a variety of different reasons for this approach; to draw on the key capabilities of each location, to control costs, or to meet the customers' specific product requirements.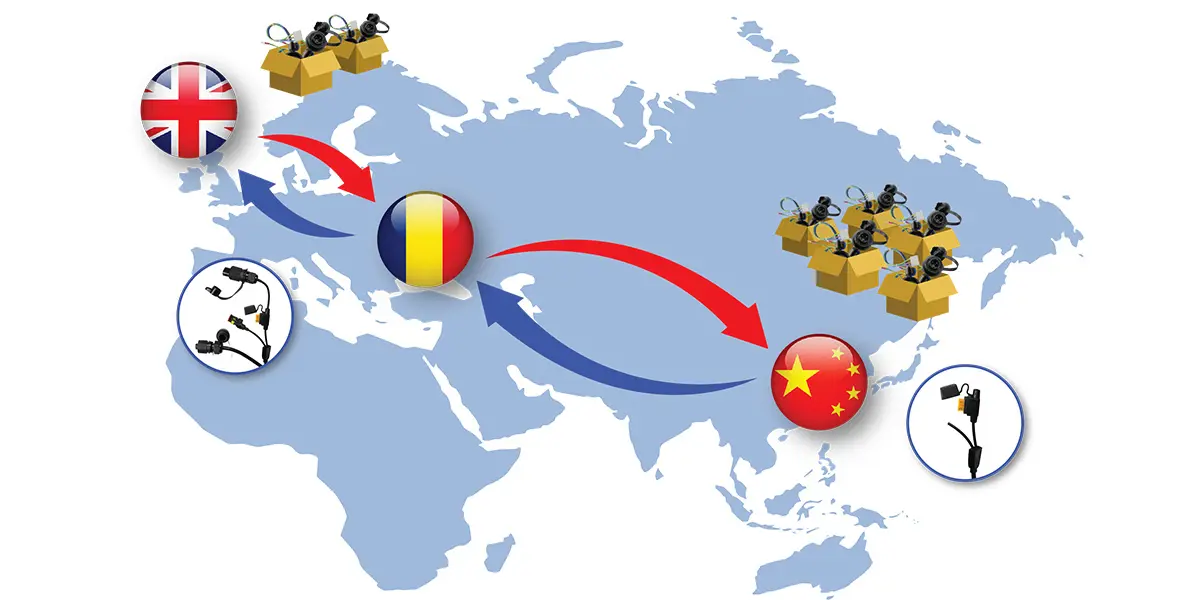 Tom Hennessey, Business Manager for cable assemblies at GTK, said, "Whilst this approach may initially appear more complex than producing a cable assembly in one manufacturing facility, we have many examples where this has proved beneficial to the customer. Each cable assembly enquiry we receive is individually assessed to determine the optimum manufacturing model for it, and there are a number of factors that may impact on this, including the end user's delivery location, source of components, type of cable assembly being manufactured, order volume and any specific approvals required."
All of GTK's manufacturing locations operate to the same high quality standards, and the Romania and UK facilities mirror each other utilising the same production scheduling and data collection software.
Tom added, "We work closely with our customers to determine the best manufacturing model for their cable assembly requirement. Recent examples of where we have blended our manufacturing include a Romania/UK combination where looms were initially built in Romania using automated crimping equipment. They were then transferred to the UK for mil-spec connectors to be assembled, before going through final test and inspection. If there is an overmoulding requirement for a blended build, we start this in the Far East and then transfer to Europe for final assembly, test and delivery. We are open and transparent with our customers about the process and they are always pleased with the end result: high quality cable assemblies at a competitive price point."
Find out more about our manufacturing build models