New colour TFT range with sunlight readability
October 25, 2018 / Press Release , Displays
GTK has expanded its range of colour TFT displays to include high brightness versions that are sunlight readable.
The new displays range in size from 3.5" to 7" and operate at brightness levels spanning from 800 – 1,100 cd/m².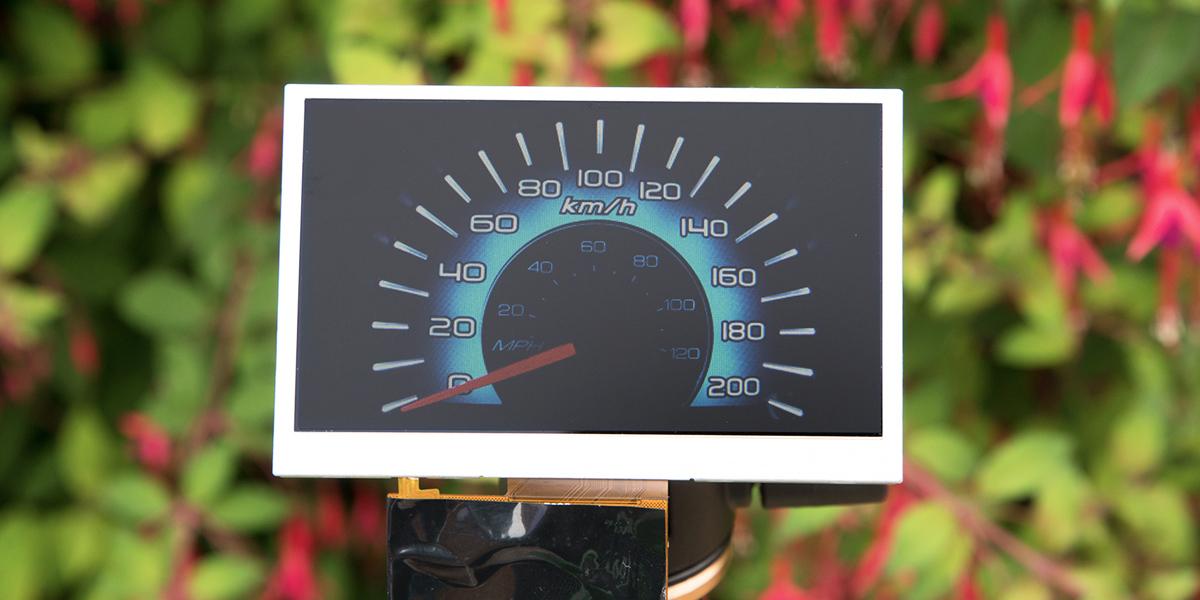 Clive Dickinson, Business Manager for displays at GTK, commented, "Displays are being used in an increasingly diverse range of applications, with many more hand-held devices operating in outdoor environments, where sunlight readability can be an issue. These new high brightness displays remove that problem and make it easy for users to view the information on-screen. Also, there are indoor applications that require high brightness displays, or specific applications where cover lenses or anti-glare technology are used and additional brightness is required."
The new range of displays includes a 7" option with IPS (in-plane switching) technology, which delivers free viewing angles as well as improved colour contrast and consistency, offering "smartphone" display quality at cost-effective prices.
The new displays are supplied with an RGB interface or, in the case of the IPS display, an LVDS interface to support fast frame rates.
GTK can support customers by supplying bespoke cable assemblies for connecting the displays to PCBs, or with additional optical enhancements, such as OCA bonding that is ideal for use in harsh environments. GTK's display specialists can provide guidance on selecting the most suitable display and interface for the end-use device.
Find out more about our range of high brightness TFT displays