Keep feeling those good vibrations
September 28, 2017 / Press Release , Cable Assemblies
Cable assemblies are used prolifically in both consumer and industrial applications and it's not hard to think of environments where vibration is a potential hazard.
If the manufactured cable assembly is not sufficiently robust or fit for purpose, the consequences of continuous vibration can be contacts that loosen over time and a loss of connection.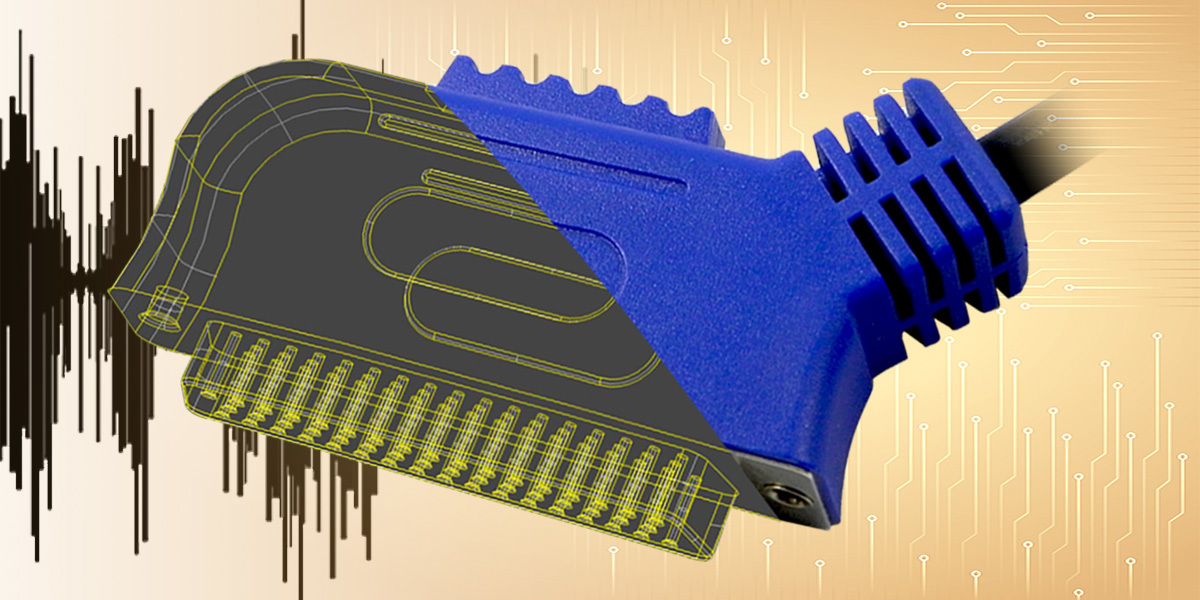 If vibration is a concern then overmoulding the cable assembly can be the answer. Overmoulding secures the contacts so that they have no room to move, thus retaining the integrity of the signal being transmitted. So, no loss of signal, no down time, and none of the repercussions that may result from this.
Overmoulding offers protection against a multitude of additional hazards, including moisture ingress, chemical exposure, extreme temperatures and pull forces. These days overmoulding is generally considered a mature manufacturing technology, but the selection of materials used in the overmould is critical to the performance characteristics of the finished cable assembly. An example of this is matching the material used for the cable jacket to safeguard against chemical or moisture ingress. If waterproofing is required, a bond is created between the overmould and cable jacket, and for extra protection O-rings and gaskets can be added. This is recommended if OEMs want their product to comply with IP ratings.
GTK provide design support to their customers who elect to use overmoulding technology in the production of their cable assemblies. They can assist with advising on the type of overmould process to be employed, selection of the right overmould material for the end-use environment and the addition of components to reinforce the seal.
Tom Hennessey, Business Manager for cable assemblies at GTK, said, "Overmoulding technology offers a range of benefits when used in the manufacture of cable assemblies as it offers protection against a wide range of potential hazards. It is also extremely flexible and durable, which is why we see it in so many consumer products like computer or smart phone cables, where the greatest daily hazard is a coffee spill, or running over the cable with the office chair. Another added advantage for OEMs is that the cables can be moulded in corporate colours and can include their logo, which is great for product branding. We work closely with our customers to ensure the overall design of the cable assembly meets their specification and can provide prototypes for testing before going into full production volumes."
Find out more about our custom overmoulded cables