GTK expands its range of microminiature RF connectors
March 27, 2018 / Press Release , Connectors
The GTK range of microminiature RF connectors allow engineers the flexibility to connect PCBs in a variety of different orientations.
These SMP and SMPM connectors operate at frequencies of DC up to 40 GHz and 60 GHz respectively and are ideal for use in military and aerospace, test and measurement, wireless communication, and instrumentation applications.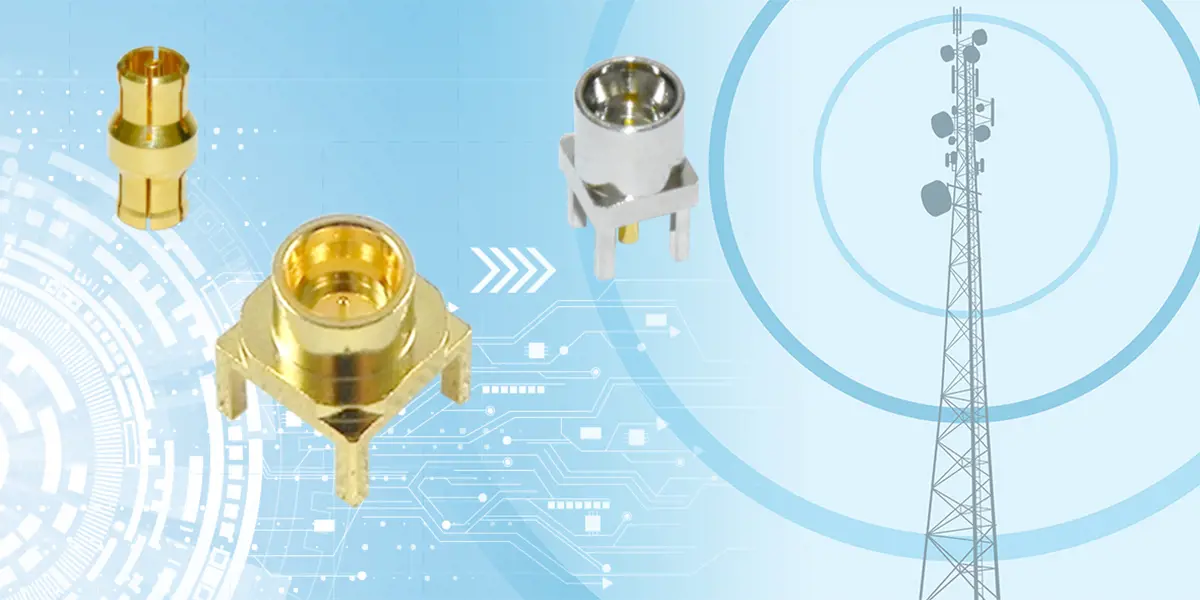 In board-to-board applications, there are three potential board orientations: parallel, right angled and co-planar and this will determine the connector style selected. Male connectors are used on the PCBs and are connected using a push on bullet adaptor. The male connectors are available with differing levels of retention: smooth bore, limited detent and full detent, to ensure the bullet adaptor is retained on the designated PCB when the boards are disengaged. The bullet adaptors allow for a degree of radial and axial misalignment, which can be very useful in "blind-mating" applications.
The PCB connectors are available for through-hole, SMT or end-launch applications.
Caroline Ebbage, business manager for Connectors at GTK, said, "Whilst this connector range was originally designed for use in military style applications, its size and the degree of flexibility has extended its use to more commercial applications such as telecoms and broadband. Recent projects we have worked on with customers have been for innovative mobiles applications. The connector is an industry standard product, but it is possible to customise the bullet adaptor length if required. We can also provide customers with custom cable assemblies for this range with mating female connectors."
Find out more about our range of RF connectors