GTK's cable assemblies are all about the mix
June 29, 2017 / Press Release , Cable Assemblies
GTK UK can offer a truly global footprint when it comes to supplying cable assemblies to their customer base.
The company manufactures cable assemblies in the UK and Romania and has manufacturing partners in the Far East.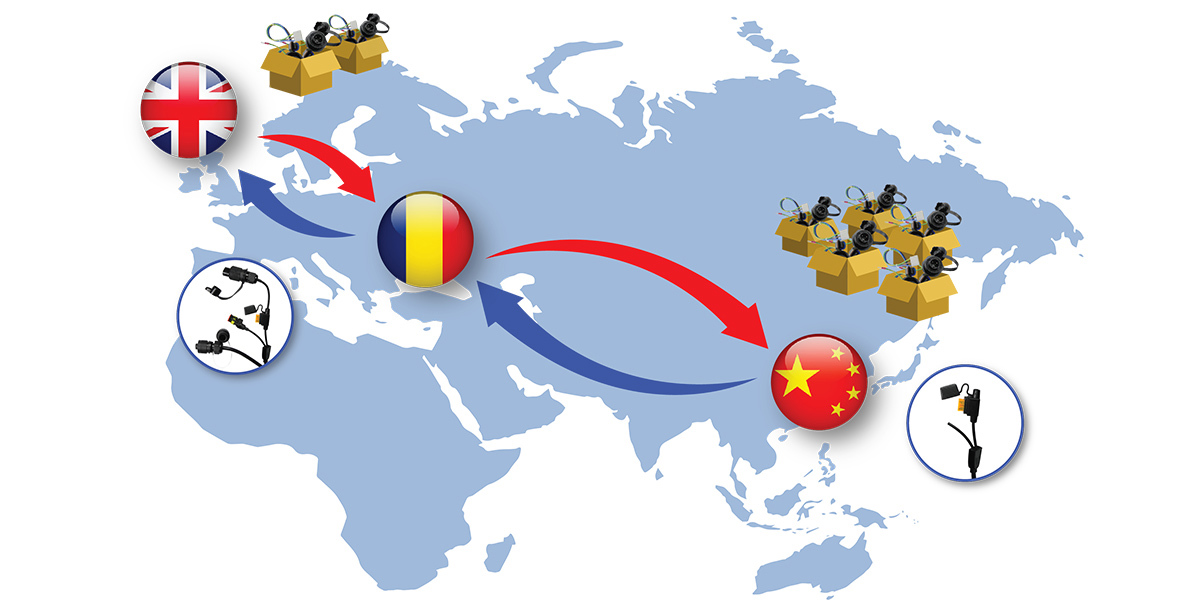 GTK's UK manufacturing facility is AS9100 accredited and approved under the UL wire harness traceability programme, meaning that it can offer complete traceability on all component parts of cable assemblies that are manufactured in the facility. This facility uses leading-edge scheduling software and operates a cell manufacturing system to ensure consistently high quality, low volume/high mix output.
The Romania facility mirrors the UK in terms of software and cell manufacturing systems. It also benefits from automated production equipment, meaning it is well positioned to support medium to high volume production and local supply for customers in mainland Europe.
GTK also works closely with manufacturing partners in the Far East to produce high-volume, competitively priced cable assemblies. It has lineside engineers who assist with production and quality control in the affiliate factories, and a local office in Taiwan dealing with supplier selection and relationships.
Chas Shale, business manager for cable assemblies at GTK, said, "This global capability means that we supply competitively priced cable assemblies to customers, wherever they are in the world. When we receive a new enquiry for a cable assembly, we evaluate the different options in terms of manufacturing location so that we can manufacture and deliver the finished product at the right price. Sometimes it may mean that we "blend" our build through multiple locations, making the most of each facility's strengths. For example, if we take a simple D-type assembly that has an expensive, OEM connector on the other end, we could overmould the D-type section in the Far East, then we could terminate the OEM connector in either the UK or Romania. This gives us the ideal blend of cost, capability and quality.
"There are lots of different factors we consider when deciding on the best build model, such as the products' final delivery location, volume, approval requirements and many more. The key driver in all of this is to deliver exactly what the customer needs at a favourable price."
Find out more about our global manufacturing locations