GTK adds Volex Power Cords to its product range
September 24, 2019 / Press Release , Power Cords
GTK has added the latest generation of Volex power cords, the V-Novus Hybrids, to its product portfolio, with a range that includes cord sets for the UK, Europe, North America and China.
The V-Novus Hybrid power cords combine ergonomic design with versatility to create slimline, lightweight cord sets that are extremely durable and incorporate a new strain relief design. All power cords are manufactured to meet the required industry standards and regional safety approvals.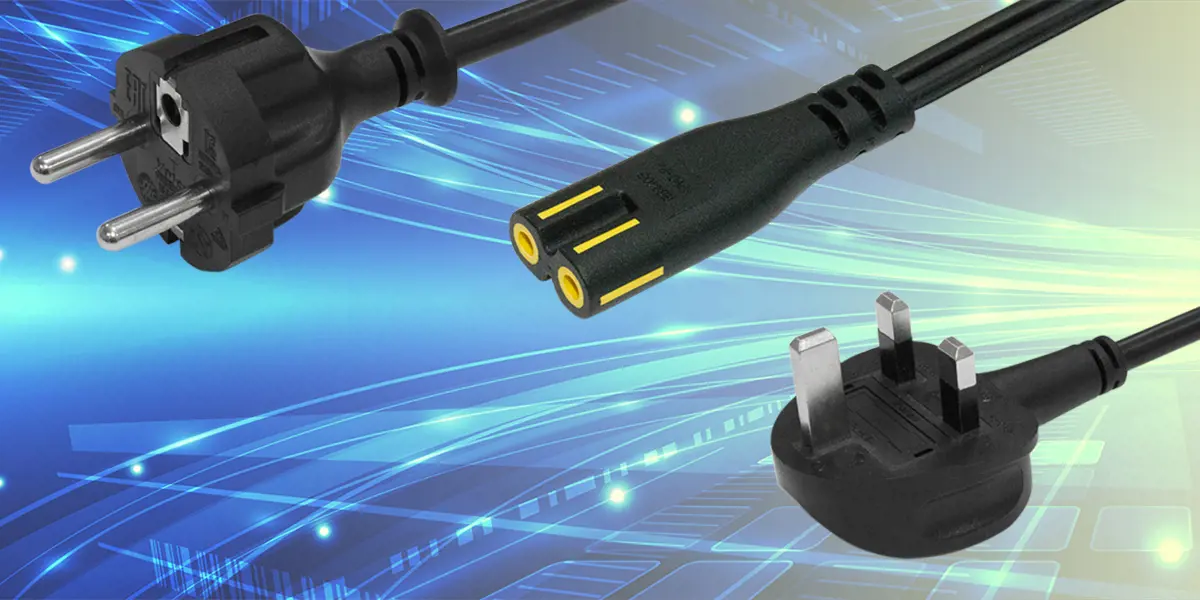 Tom Hennessey, Business Manager for cable assemblies at GTK, said, "As a result of our acquisition by Volex in 2018 we have access to their products and adding power cords to our product portfolio makes complete sense. Many of our existing OEM customers need to use cord sets in their finished products and we are confident we can supply them at a competitive price.
"Volex is well established as a world leading manufacturer of power cords and has a reputation for high quality and standards compliance. We will be supplying a standard range of cord sets but there are many different options for customisation."
The standard GTK product offering will include 1.8 M black cord sets with the relevant country plug at one end and a choice of C7 or C13 connector at the opposite end. Custom options with different cable types, colours or lengths are available on request.
Find out more about our range of Volex power cords