GTK adds mid-mount connectors to its range
August 25, 2020 / Press Release , Connectors
GTK has expanded its connector range, by adding mid-mount USB and RJ45 connectors.
These connectors sit within a cut-out in the PCB, which means they are located flush with it and are much lower in profile than standard side-entry equivalents.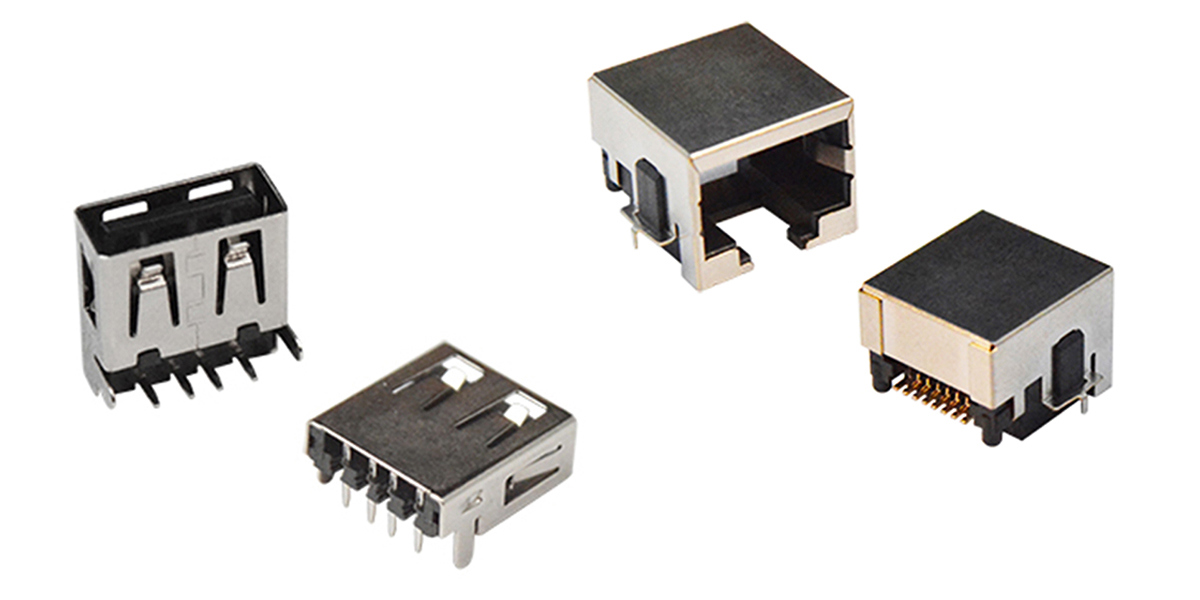 The shielded RJ45 mid-mount connectors are available in either through-hole or SMT versions and have above-PCB heights of 7.45 mm and 8.65 mm respectively. There is also an additional option of a mid-mount shielded RJ45 jack with integral LEDs.
The USB 2.0 Type A mid-mount connector comes with a black insulator and a through hole mounting style, though reverse-mounting and SMT versions are also available.
Caroline Ebbage, Business Manager for connectors at GTK, said, "As technology continues to advance, new electronic products, particularly hand-held devices are continuing to get smaller and slimmer. These mid-mount I/O connectors are ideal for products where industry standard interfaces, such as USB or RJ45 are required but the space is at a premium."
Find out more about our I/O connector ranges