Expanded board-to-board Range with high current connectors
June 25, 2019 / Press Release , Connectors
GTK has expanded its board-to-board connector product family to include a range that is suitable for high current applications.
This new range includes 5.08 mm pitch pin headers, board spacers and receptacles.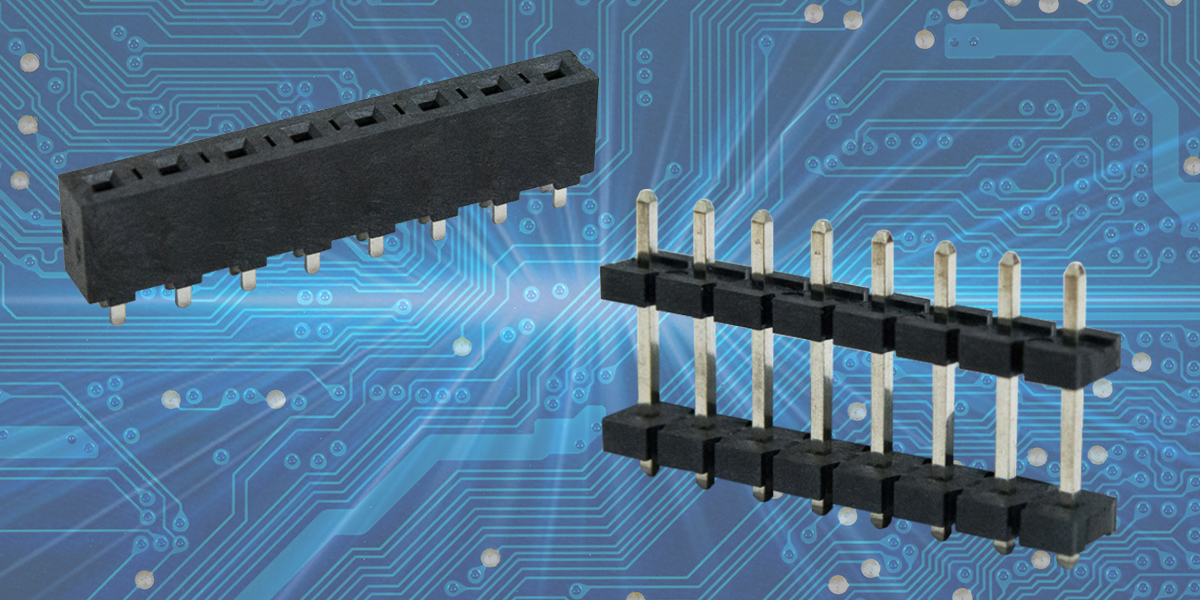 The connectors have 1.14 mm square contacts that are rated to 7 A, compared to just 3 A for industry standard 2.54 mm equivalent connectors. The contacts are tin plated, and the connector housing material is LCP, which is IR reflow compatible. Single row headers are available in straight or right-angle variants, while the receptacles have two rows of contacts providing additional stability. They are also available in through-hole or surface mount versions, with top or bottom entry options for mating headers.
Caroline Ebbage, Business Manager for connectors at GTK, said, "The 5.08 mm pitch range is a straightforward, cost-effective option for high current board to board applications. If OEMs require customisation, we can readily support this - pin headers can be modified to different lengths and board spacer connectors can be adjusted to meet specific design requirements."
Find out more about our range of board-to-board connectors