Cable assembly manufacture in mainland Europe
April 26, 2018 / Press Release , Company Update
GTK's manufacturing facility in Romania is going from strength to strength according to Chas Shale, Business Manager for cable assemblies.
The facility was opened just under 18 months ago and focuses on the manufacture of cable assemblies, along with assembling modularised box build products.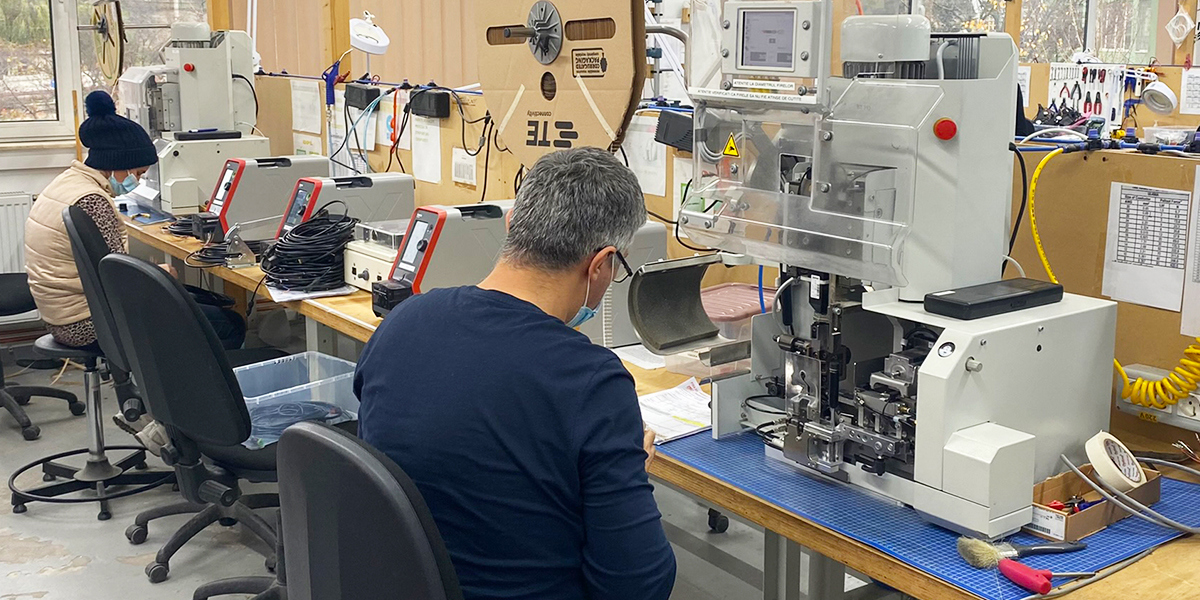 GTK has invested heavily in automated tooling for this facility, which is set up to deal with medium to high volume production runs. Tooling includes Komax strip and crimp presses, wire and cable cutting and stripping machines, and other automated machinery for test and IDC termination.
The Romanian facility utilises the same manufacturing scheduling, quality and data collection processes and software as GTK's UK manufacturing facility, which enables it to be very responsive to customer requirements, as well as ensuring that products can be supplied cost-effectively. It is accredited to the ISO 9001:2015 standard and adheres to the same operating procedures as the UK factory, which is certified to the AS9100D accreditation, a quality and safety certification that is the de facto standard in the aviation, space and defence industries.
The Romanian facility has given GTK a truly global manufacturing footprint. It already had a UK manufacturing facility and affiliate manufacturing partners in the Far East. The addition of the mainland Europe factory enhances GTK's build models, a system whereby GTK evaluates each customer requirement and determines the best possible location (or blend of multiple locations) to build the product to meet their customer's specific requirement. Chas explains, "We consider a number of different factors including approvals required, production processes required, components used, customer location, lead time and obviously the cost to the customer. In some cases, we part-manufacture a product in one location and transfer it to another for completion, maintaining our competitive pricing."
Chas continued, "We had decided to invest in manufacturing in mainland Europe well before the referendum on Brexit, but as it turns out, this has been an opportune decision as it means we have a production facility in the EU, which will mitigate against any of the potential commercial downsides of the UK leaving it. Our primary objective was and is to provide competitively priced solutions to our customers through strategically placed manufacturing facilities situated around the world. It has proved to be a sound decision and we are seeing output increasing month by month. It is also pivotal to us servicing the German market, which is a key growth market for us."
Find out more about our Romanian manufacturing facility