Blog: Why choose custom cable assemblies?
February 19, 2020 / Blog , Cable Assemblies
Here at GTK, we often promote our customisation capabilities, and with good reason - over 98% of our assemblies are built bespoke to customer requirements.
However, our customers often come to us with specific requirements in mind. As such, they are generally unaware of the benefits of customisation and it is then our goal to showcase why custom cable assemblies are almost always preferable to standard ones.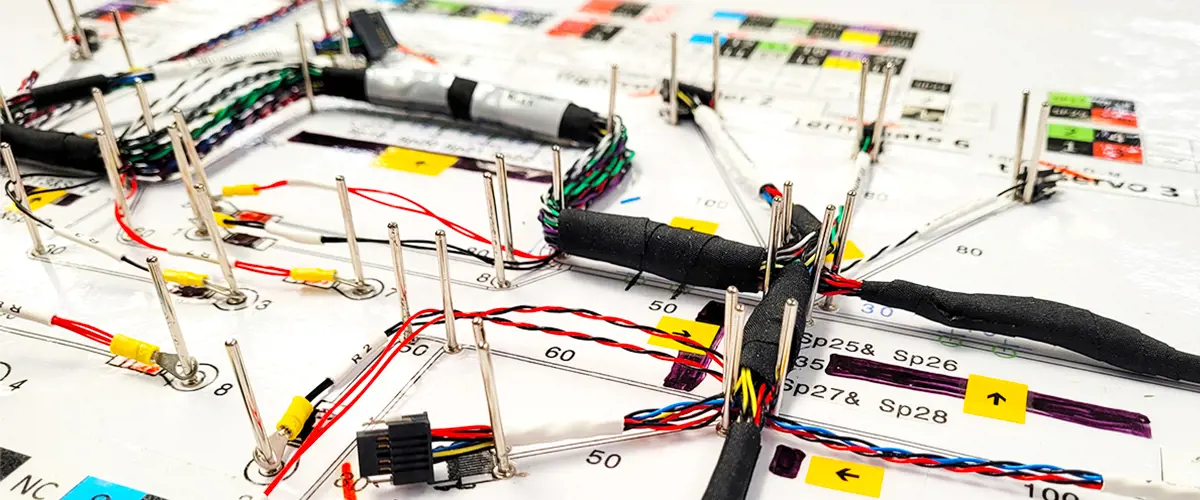 In this article, we intend to showcase some of the ways that the customisation of cable assemblies can benefit your final product.
Build time
Many of the products you build are likely composed of multiple cable looms. Sourcing all of these cables and looms and then putting them together in your product isn't just inefficient, it's often unnecessary. At GTK, we have experience in observing our customers' assembly process and then reverse engineering a simplified cable assembly that combines cabling into one efficient unit – reducing build time of your product and enabling you to be more responsive to deadlines and customer demand.
Versatility in design
Choosing standard cable assemblies generally means being married to specific components. With a custom option, you can combine virtually any cable with an array of different connectors. For example, you could combine a range of A/V connectors and cables within one product, and even add further versatility with added features such as colour coding. Essentially, choosing custom means you can combine multiple features into a single assembly, something impossible with standard products.
In addition, customisation can also enhance the ergonomics or useability of your actual product. For example, custom overmoulding can be used to create specific features, such as locking mechanisms around the connector, to enhance versatility or security.
Cutting labour requirements
Many clients of ours begin their journey by manufacturing their own cables in-house. However, this quickly becomes labour intensive once their product increases in popularity and their volumes go up. To fulfil demand, clients face a problem: employ, train and regulate new staff or machinery, or choose a specialist like GTK.
Due to this specialism, we can offer a manufacturing process that delivers a significant decrease in your labour requirements. Our global manufacturing footprint allows us to combine the Far East, Romania and our UK facility to provide everything from rapid prototyping to cost-efficient, large scale manufacturing of your customised assembly.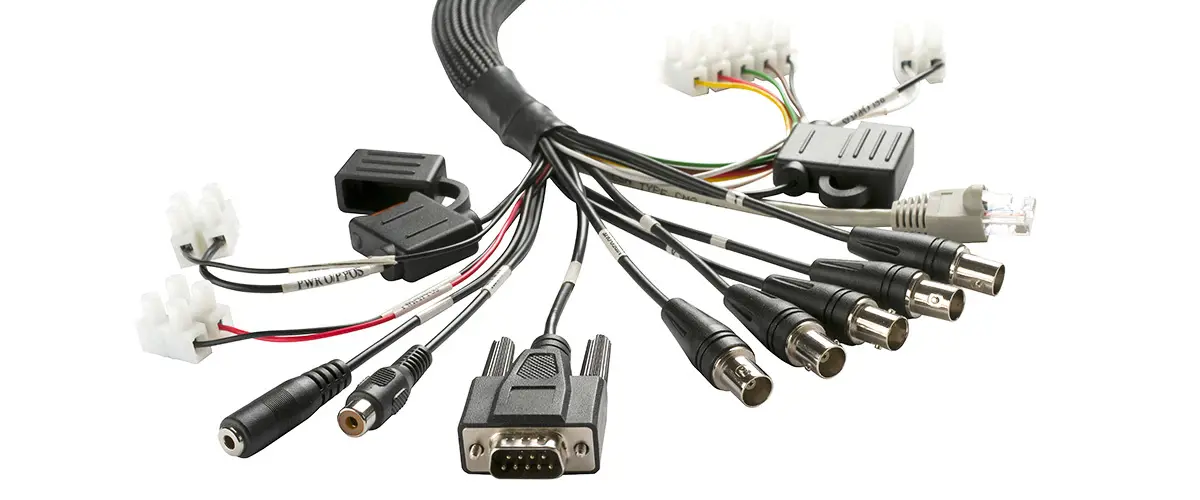 Cost-efficiency
While all the above considerations are useful, for a business to be truly effective, it must ultimately seek to maximise profit at every available opportunity. In the manufacturing world, this can be done through technological innovation and through employee ingenuity – but profit can also be improved by making clever choices at a component level.
However, ensuring quality is still key if you are to sell your product. If you manage to create a product that can match the quality expectations of your audience but do so using cheaper components, you deliver immediate improvement in bottom line profits.
When it comes to customised cable assemblies, you may not initially realise that you can actually cut costs. By essentially combining the function of multiple cables into one assembly, you cut down on the need to purchase different cables (and from different suppliers) and thereby improve your overall cost-efficiency. In addition, by reducing the build time associated with multiple cables, you decrease labour costs and further improve profit.