Blog: International Women's Day - an Interview with GTK's HR Business Partner, Leanne Matthew
March 8, 2023 / Blog , Company Update
As a manufacturing business, we know that women are still underrepresented in our wider sector.
At GTK, we're passionate about giving talented women opportunities and improving their experiences and representation in manufacturing and engineering.
Only 37% of global workers in manufacturing are women, while only 16.5% of UK workers in engineering are women. While these figures are improving year-on-year, there is still work to do. There are many factors that contribute to this underrepresentation; a view that these sectors are "masculine"; the discrimination women in the sector experience; schoolgirls being discouraged from pursuing STEM.
To encourage more women into the manufacturing and engineering sectors, we must change this preconceived notion of the sector as manly, and businesses should work to make it an attractive career path for women.
We've spoken to our HR Business Partner, Leanne Matthew, to understand her career journey so far, get an insight into her plans at GTK and hear her advice for young women looking to progress in the sector.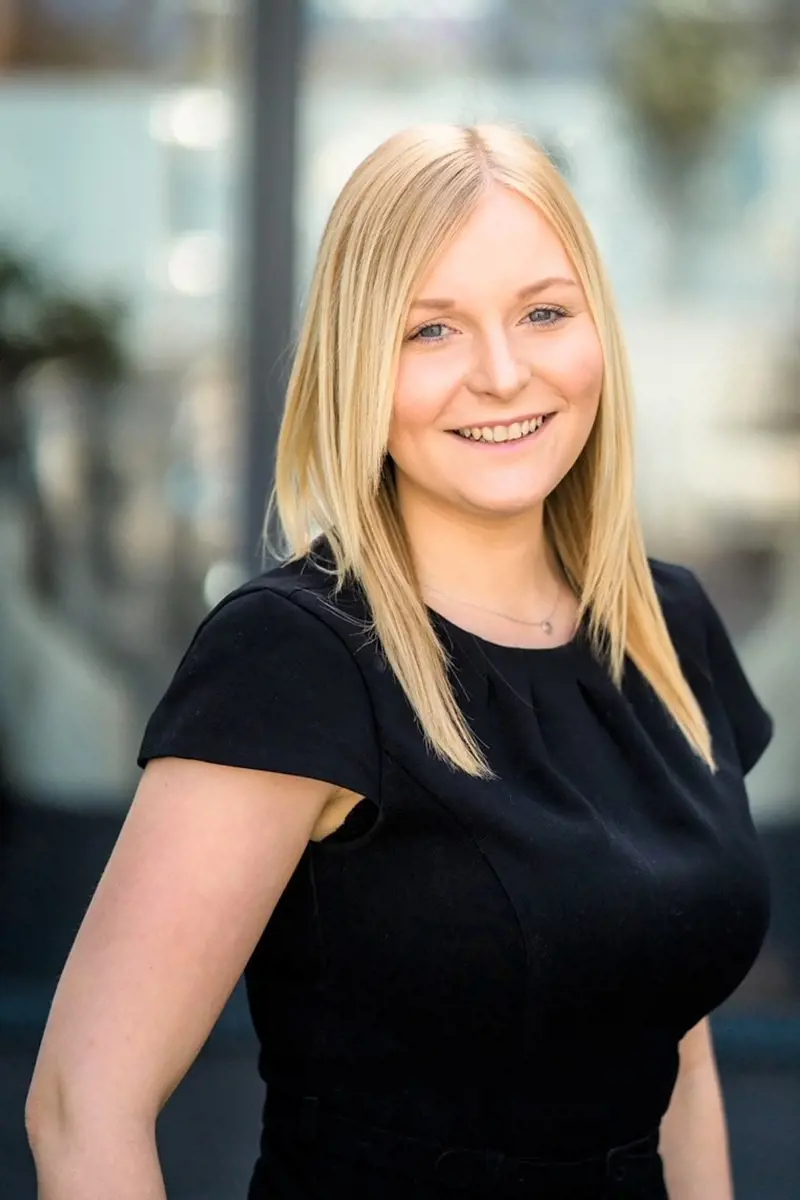 What is your role at GTK, and what has your career journey looked like so far?
"I sort of fell into HR – originally, I wanted to be a police officer and I trained as one before joining the Special Constabulary division of the Met Police. But after a few years I realised it wasn't what I wanted to do, so I looked at my transferable skills and where they could be used – HR was a natural fit. I didn't have any HR qualifications, so I started in an entry-level role and worked my way up from HR Administrator and HR Manager to where I am now.
"I've worked in a few traditionally male-dominated sectors, from the police to food manufacturing and logistics, and now I'm back into manufacturing on the electronics side with GTK.
"My job title is HR Business Partner, which means I'm responsible for all aspects of employees' journeys within the company, as well as all the processes and policies that go alongside that. I cover our sites in the UK as well as our Romanian site and the recently acquired Review Display Systems.
"My job is to give the best possible experience to our employees and create a rewarding working environment. Employees are at the heart of GTK and should be for all businesses. Without them, you don't have a business. By giving them the best working environment possible, we create a happier, more motivated and more engaged workforce."
As a woman in manufacturing and leadership, have you faced any challenges or discrimination in your career and how did you overcome them?
"I've had the comments about my gender and my age in the past. You get comments about not knowing what you're doing and when you're going to go off and have children – and nobody would say those things to a man. A lot of the challenges I've faced in the past were in relation to not just being a woman but being a younger woman in leadership.
"I've used these challenges and comments to drive my career and spur me on. I've used it to show them what I can do – and what all women, especially young women, can do! We shouldn't be defined by our gender or our age. We should be defined by what we can achieve and our capabilities.
"One thing I can say is that I haven't experienced any of this at GTK – we have a lot of women in senior roles, including myself, and I've found it's one of the most inclusive work environments I've been in."
What advice would you give for young women aspiring to be leaders or work in STEM sectors?
"Where you start your career is so important. When you interview with a company, make sure you get a good feeling for them – ask the questions to understand how they see their employees, what progression opportunities they have and how they support their employees. If I hadn't got into a company that helped me grow and develop, with really supportive managers and leaders early in my career, I wouldn't be where I am today.
"If you find you're not in the right company, sometimes you need to make the difficult decision to move on and find the right place. If you're somewhere where they're holding you back, it's going to be a hindrance to your development.
"My job is to give the best possible experience to our employees and create a rewarding working environment. Employees are at the heart of GTK and should be for all businesses. Without them, you don't have a business."
"In terms of support, I've always been around strong female role models, and that's been invaluable to my career. They've looked to develop me, had career conversations with me – that kind of environment will allow you to progress. I'm surrounded by strong female leaders at GTK now and it creates an environment where women are supported and where we can really shine.
"Don't forget that if you're looking to enter a more generalist role like HR, marketing, finance and so on, remember that these roles are available in all sectors. Don't limit yourself.
"You can be as driven as you want, but if you're at a business that's holding you back and not supporting you, you'll struggle to get to where you want to be."
How can we get more girls and women interested in STEM?
"Engagement starts at school age. Get people from STEM businesses to come in and give talks at varying ages – from late primary school to before students choose their GCSEs. And don't just get people in from fancy banks and businesses like Google – get real representatives from these sectors who can illustrate what a career in manufacturing or engineering could look like.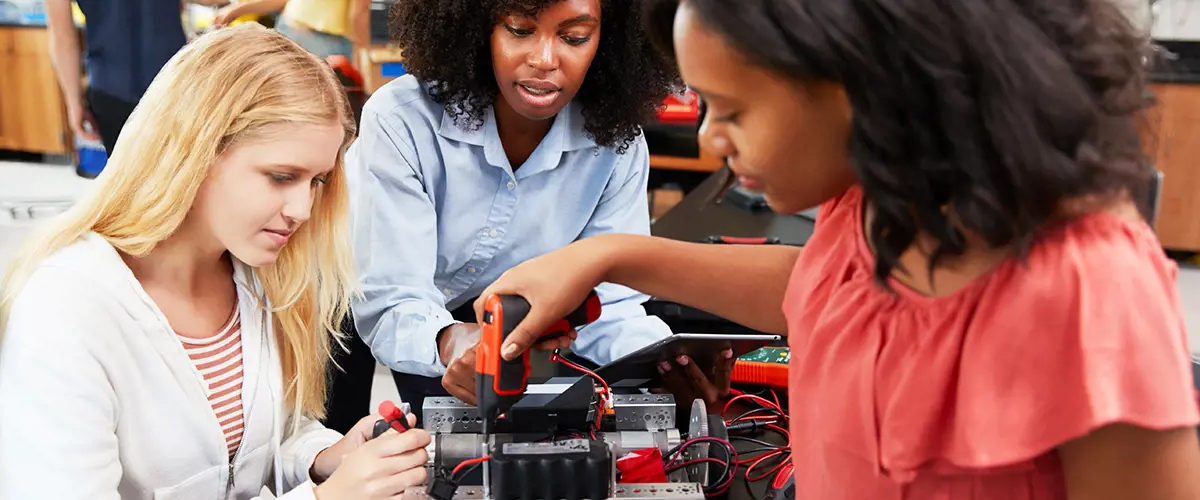 "Giving women in the sector a platform and showcasing role models helps promote engineering or manufacturing as a career path for women. Young girls and women need to know that they can go into manufacturing, because it's not just wearing a high vis and a hard hat, there's lots of other doors that can open and lots of other benefits.
"We need to change the male-dominated image of engineering, manufacturing and other STEM sectors. If you Google them, and even look at company websites, you'll get images of men in high-vis and hard hats, and that's only a tiny proportion of the sector's workforce and output. Manufacturing is becoming more technology-based now, and you have essential roles in quality and procurement and back-office roles like HR and marketing.
"Businesses have a role to play when it comes to attracting female workers too. A lot of board members and senior managers in these businesses are likely to be older white men, and that can impact the policies and processes in place. It becomes a bit of a boys' club.
"Maybe there's been no consideration for diversity or inclusivity. And that goes from hiring women to having us work there. Policies like flexible working and parental leave will be attractive to women who do have children, and things like unconscious bias training can help to eliminate discrimination within the workplace. If these benefits and training opportunities aren't taken into consideration, of course a lot of women would think, "why would I work there when I can go to a business that will support me?
"GTK has invested in its HR function by bringing me on board, and I'll be driving a lot of these policies within the business. We'll be undertaking unconscious bias training to make sure we can provide a safe environment for women and people from all backgrounds, and I'll be formalising some of our processes that help us to hire and develop talented women.
"A lot of people might say that they don't have a need for these policies and training plans within their business, perhaps because they don't have many or any women in the business. But if you want to attract talented women, you need to support them. Businesses are potentially missing out on a massive talent pool because of this!"