RJ45 connectors - standing the test of time
November 21, 2022 / Press Release , Connectors
RJ45 Connectors became the de-facto connector for use in Ethernet cabling back in the early 1990s, when the IEEE802.3i standard was published.
In the ensuing thirty years, the ethernet standards have developed regularly with exponential increases in data transmission speeds. And still the RJ45 connector is the pivotal connector in the copper ethernet network.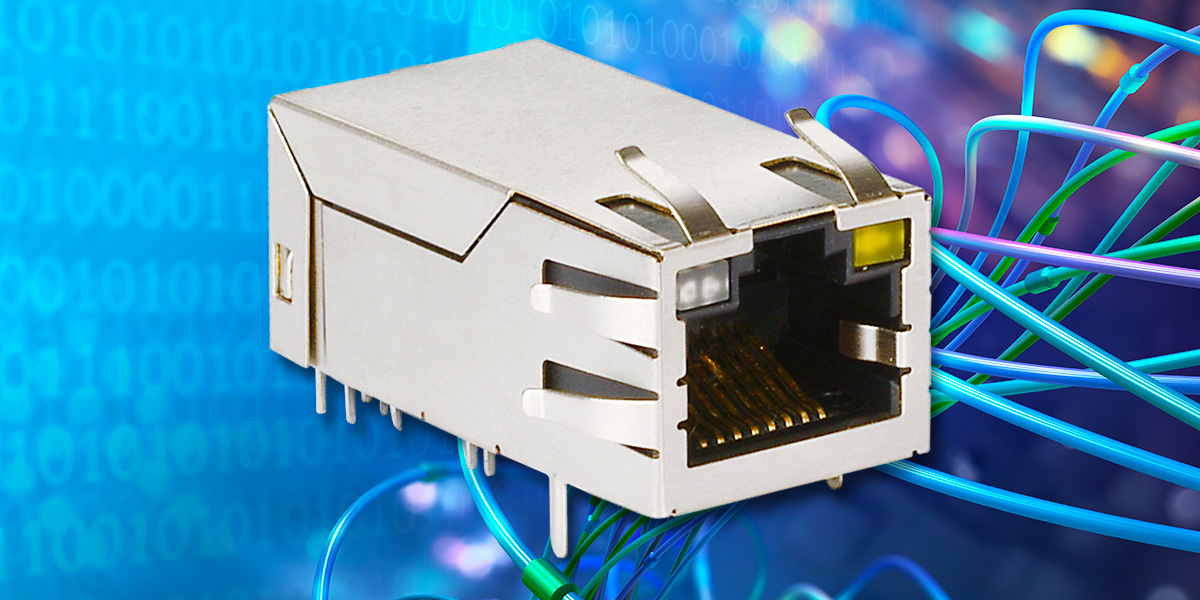 The advent of the PoE (Power over Ethernet) standards, which enable power and data signals to be transmitted down the same twisted pair ethernet cabling, has enhanced the value and extended the use of the RJ45 connector even further.
PoE RJ45 connectors are now found in an increasing number of devices, including VoIP phones, network routers, wireless access points, intelligent lighting, IPTV recorders, remote POS systems and public address systems. Whilst OEMs often still design these products with an auxiliary power connector for an optional external power supply, which can be used as a back-up in case the PoE supply fails, the end user does not need to plug in AC adaptors to power these products.
GTK provides shielded RJ45 connectors with integrated PoE magnetics, with support for 10/100 Base and Gigabit speeds. These connectors provide significant potential real estate and cost savings, can incorporate single and bi-colour LEDs, and are available in horizontal or vertical PCB mounting layouts.
OEMs can select alternative PCB layouts or LED colour combinations and GTK's technical experts can assist in recommending the most suitable connector configuration for specific designs.
In addition to the PoE compatible modular telephone jacks, GTK has a broad range of RJ45 connectors, both unshielded and shielded, with various PCB layouts, including multiport jacks and a combination RJ45/USB stacked jack, which offers real space saving benefits.
Find out more about our range of RJ45 connectors