GTK expands its display range with new E-Paper technology
January 24, 2019 / Press Release , Displays
GTK announces the addition of e-paper technology to its display product range.
E-paper technology provides a low-cost, flexible display with wide viewing angles and good sunlight readability. Its standout feature is that it retains the image on the screen without using power, making it ideal for a wide range of consumer electronic applications.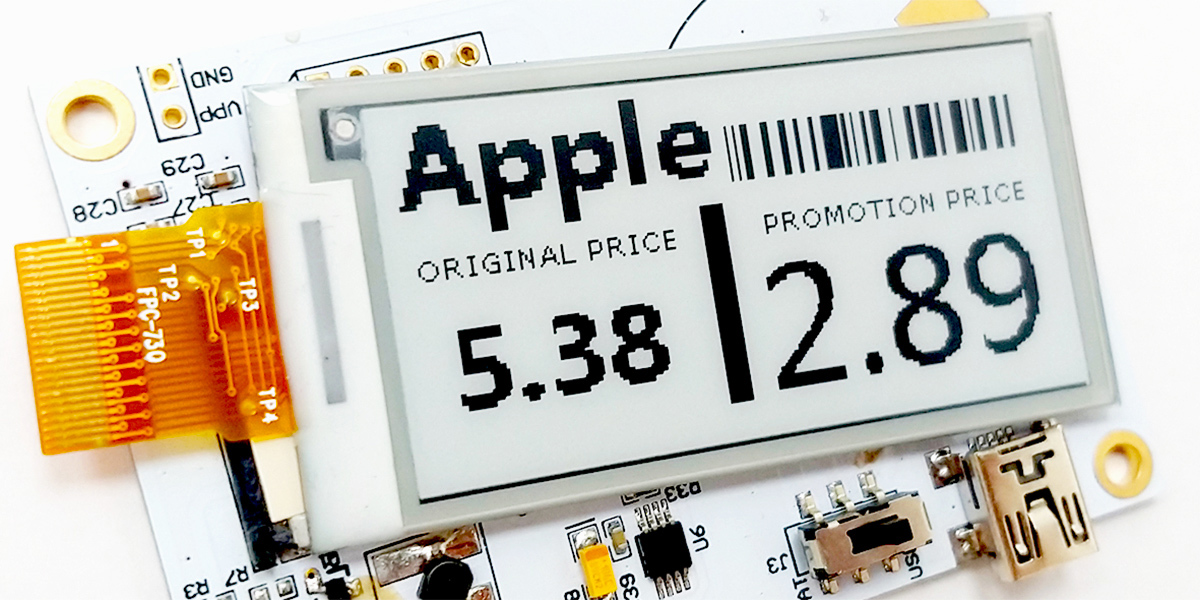 The GTK range is available in 3 sizes: 1.54", 2.13" and 2.9" graphic modules. These modules show black text or images on a white background and have an operating temperature range of 0°C to 50°C.
Clive Dickinson, Business Manager for displays at GTK, stated, "E-paper technology has been around for longer than most people think. The first iteration of this technology was created in the 1970s but it's only in the last decade that people have been aware of it, when it started being built into consumer products such as e-readers, wearable electronics, retail price labels and digital signage.
"E-paper technology is perfect in applications where the display needs to be on for extended periods of time and the screen doesn't need updating very often. This is a fairly low-level technology in terms of display design, but it is ideally suited for specific applications and has an attractive price point, compared to alternative display technologies."
GTK has an extensive range of display technologies, and its technical experts can assist OEM customers with display selection and design, and interconnect options to connect the display to the PCB.
Find out more about our range of e-paper displays