GTK expands ESD capacity in UK Facility
February 25, 2021 / Press Release , Company Update
GTK has recently expanded the size of its ESD manufacturing area in its UK facility with the addition of a bespoke ESD room for box build manufacturing.
The new ESD room has 24 M² of assembly space with a dedicated bonded storage area of the same size. The room has eight ESD operator stations with space for more if required.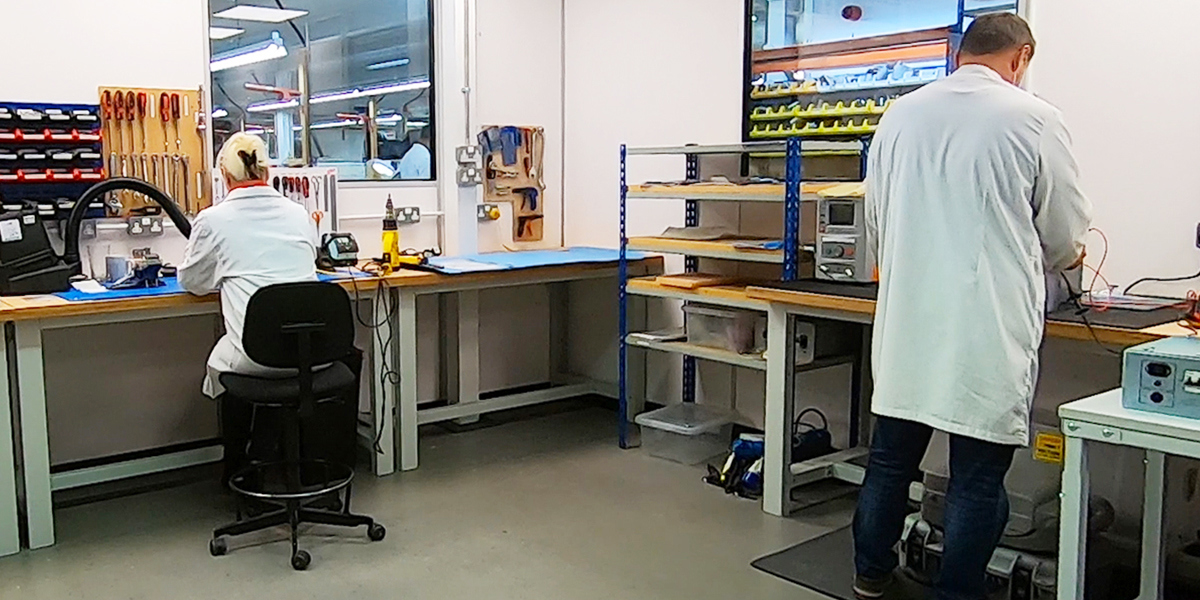 Chas Shale, Manufacturing Director at GTK, said, "We recently doubled the size of our UK facility, and part of that expansion included building a dedicated ESD room area. This gives us greater efficiencies and control of the assembly work as the bonded stores are adjacent to the manufacturing area and testing and inspection are now alongside the production area.
"We are seeing an increasing demand for ESD controlled manufacturing environments for box build and HLAs for a variety of different vertical markets such as Life Sciences, Test and Instrumentation and Industrial Controls. Our new ESD area enables us to support the growth in market demand."
Find out more about our UK manufacturing facility